Set Up A Fileserver For Small/Medium Enterprises With SME Server 7.1 - Page 3
4 The Server Console
After the completed installation, you can now log in on the shell with the username admin and the admin password. Afterwards, you will see the server console: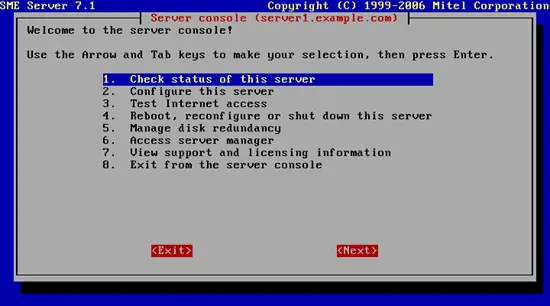 It gives you the opportunity to change settings, view status reports, reboot the system, etc. Most of the time you don't need it as you can do almost everything from the SME Server web interface (which I will cover next). However, we can test now if the SME Server has internet access: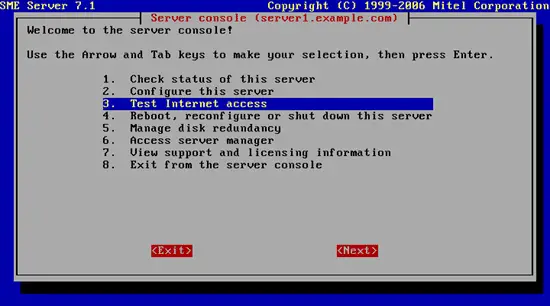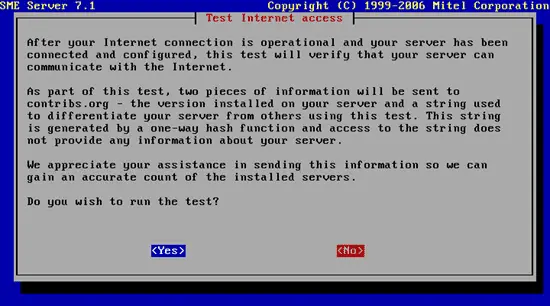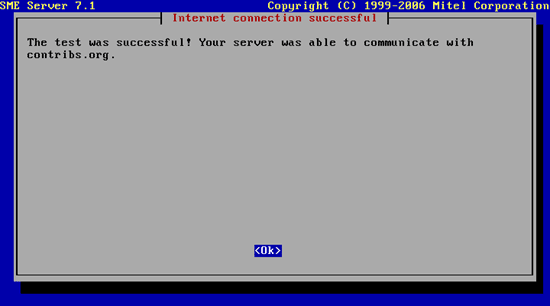 After the successful internet connection test you can select 8. Exit from the server console: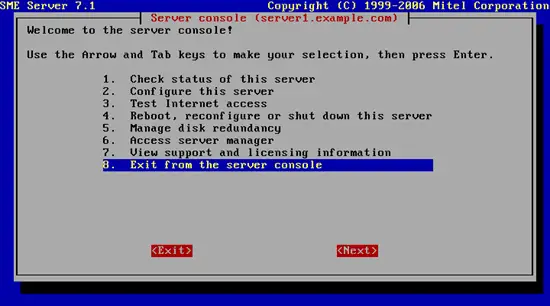 5 Update The System
Next go to https://192.168.0.100/server-manager/ with a browser and log in as admin: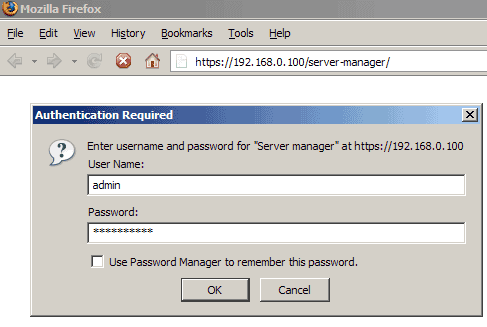 You should now see the SME Server web interface. If you like you can now browse the menu to get used to it: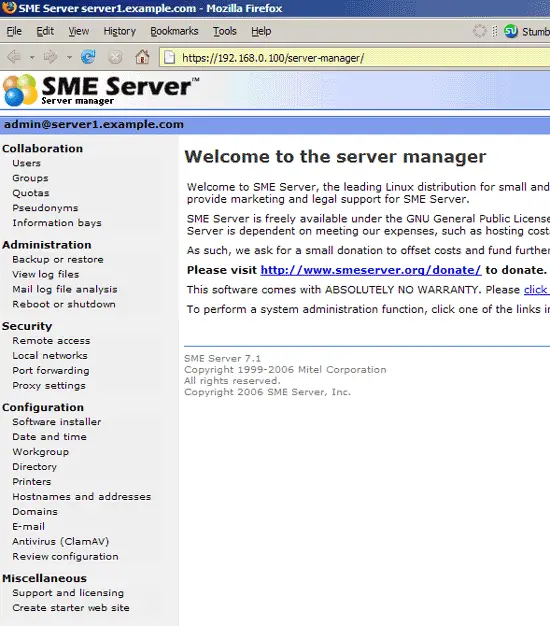 It's a good idea to check for updates before we are going to use the system.Therefore, go to Software installer and click on Install available updates: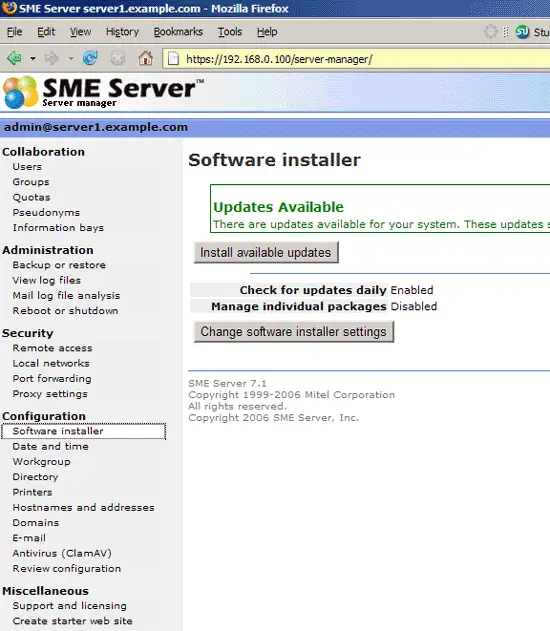 Select the updates you want to install (if there are updates available), then click on Install selected updates: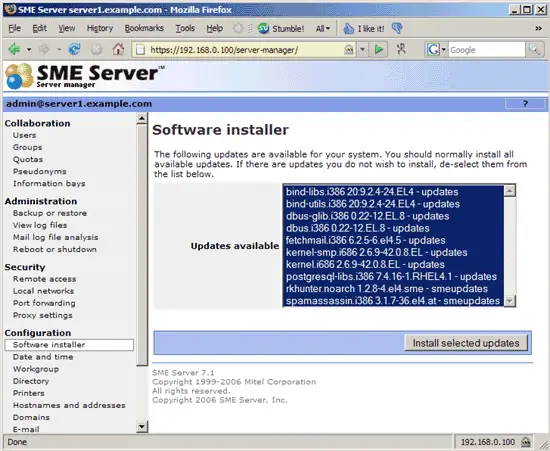 Yum will download and install the updates. This can take a few minutes: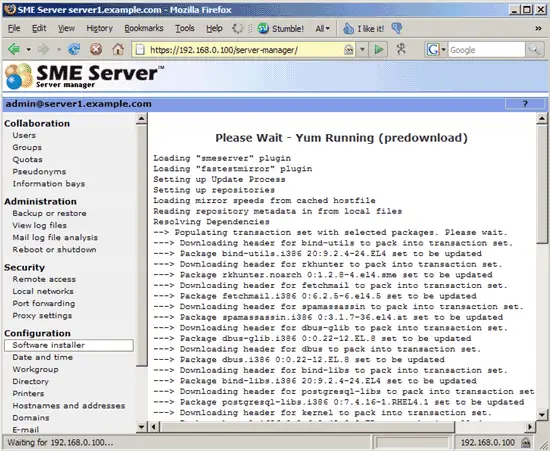 Afterwards, click on Reconfigure. If a reboot is required, the system will tell you so: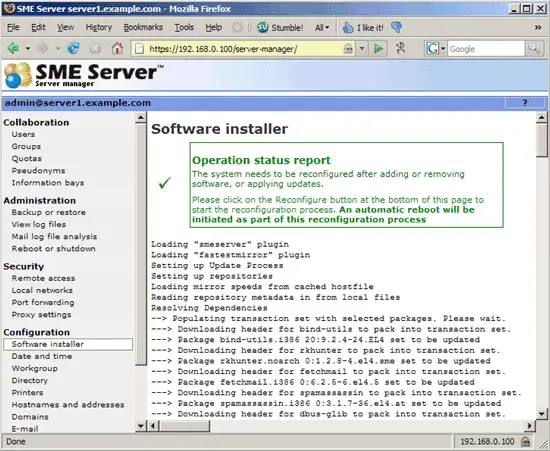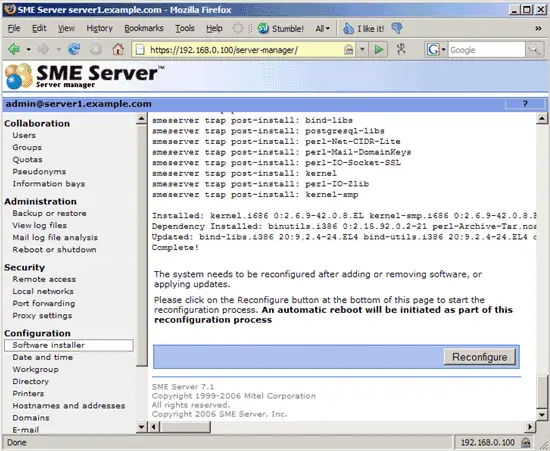 In my case I had to click on Reconfigure twice before the system actually started to reboot: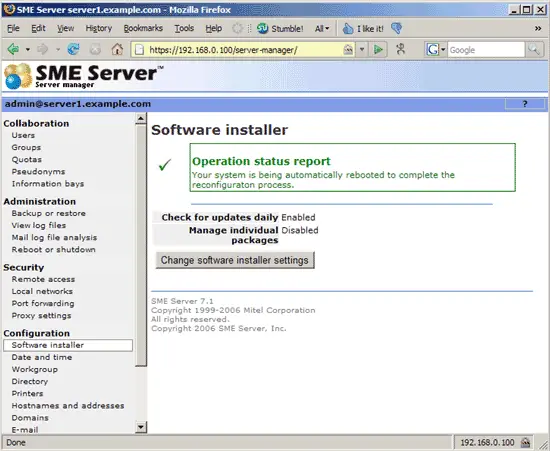 After the reboot, our SME Server is now up-to-date.