Set Up A Fileserver For Small/Medium Enterprises With SME Server 7.1
Version 1.0
Author: Falko Timme

This tutorial shows how to set up a fileserver for small and medium enterprises with SME Server 7.1. SME Server is an open-source Linux server distribution (released under the GPL) based on CentOS that can turn a computer into a gateway, firewall, fileserver, printserver, mailserver (including webmail), etc. In this article we will focus on the fileserver aspect of SME Server.
I want to say first that this is not the only way of setting up such a system. There are many ways of achieving this goal but this is the way I take. I do not issue any guarantee that this will work for you!
1 Preliminary Note
The system on which I will install SME Server in this tutorial will have the IP address 192.168.0.100 (hostname: server1.example.com). I already have a gateway with a firewall and a DHCP server on it (IP address: 192.168.0.1), therefore I don't configure the SME Server as a gateway, and I also disable DHCP on the SME Server.
I think this is a common setup as most businesses and also home networks own a hardware router nowadays that comes with a firewall and a DHCP server.
My SME Server has two identical hard disks (same size). That way the SME Server installer will automatically configure a RAID1 array out of these two disks. Please note that if you use more than one hard disk, all hard disks must be identical in size!
If you use only one hard disk, the installler will set it up as one half of a RAID1 array. With two hard drives, it will configure a RAID1 array, with three to five hard disks it will configure a RAID5 array, and if you use six or more hard disks, the installer will set up a RAID6 array.
2 Installation Of The Base System
Please download the SME Server iso image from http://www.smeserver.org and burn it onto a CD. Then boot from that CD. At the boot prompt type
sme
or, if you have a i586 system,
smei586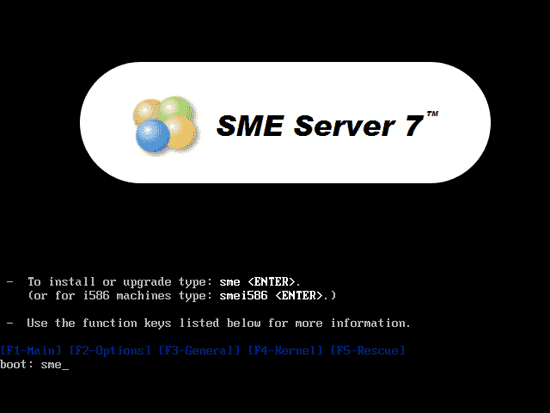 The media test can take a while, so I skip it (however, you are free to run it nevertheless):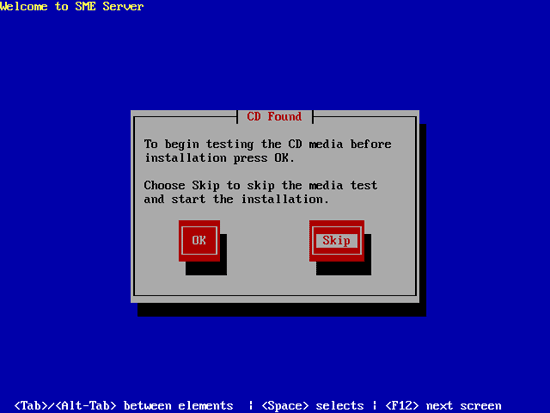 Choose your language: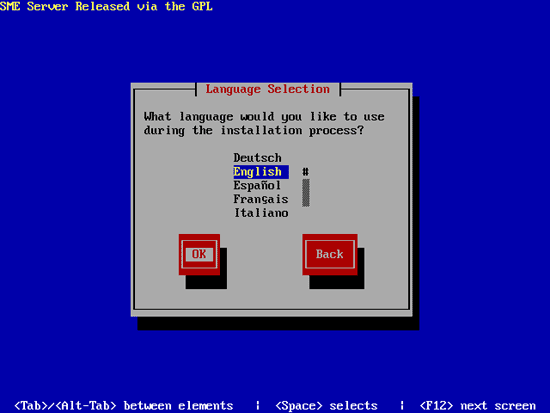 Then select your keyboard layout: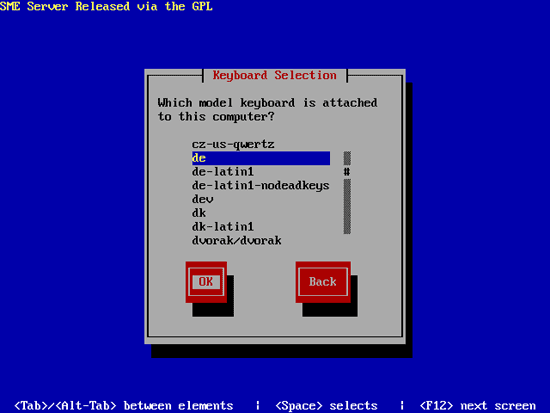 Please make sure there's no important data on the hard disk(s) as all hard disks will be formatted: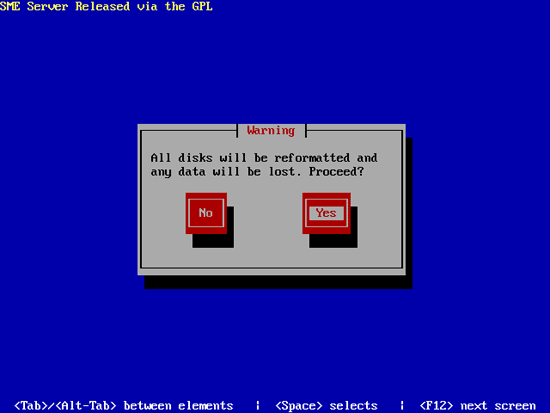 Select your time zone: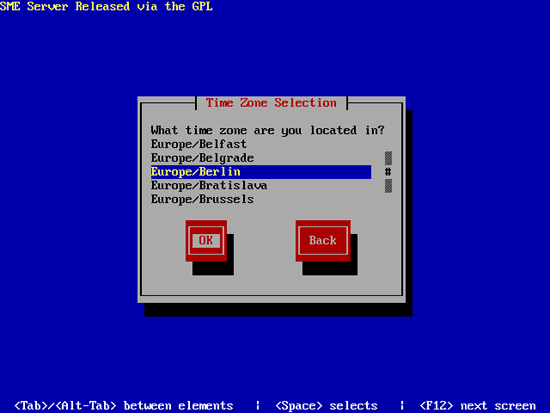 The hard disk(s) will be formatted (a /boot and a / partition):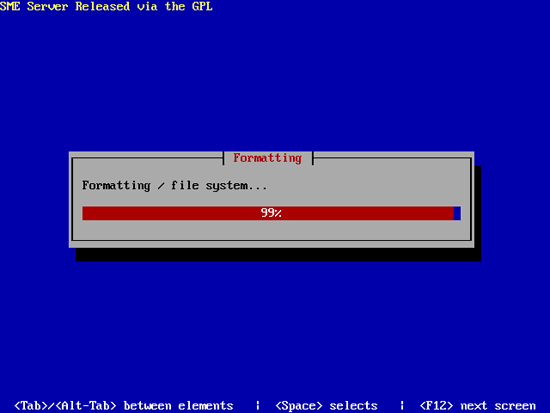 The install image is transferred to the hard disk(s):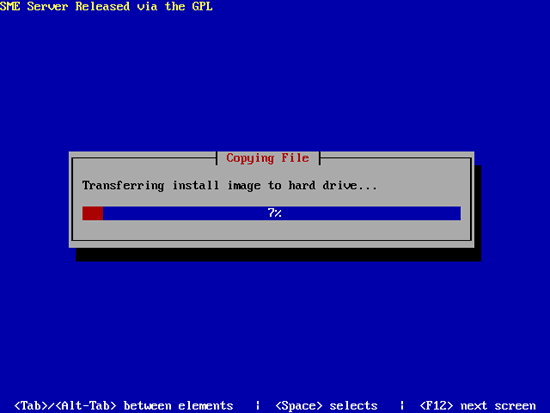 and the installation begins. This can take a few minutes: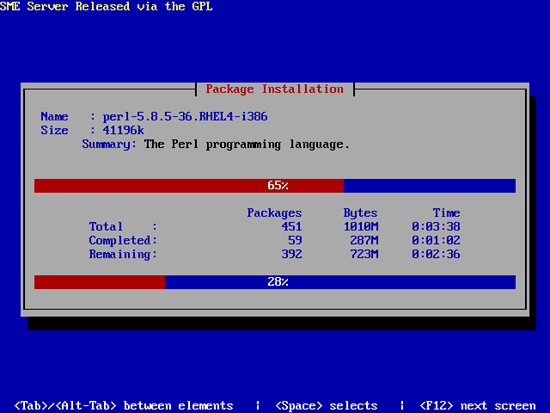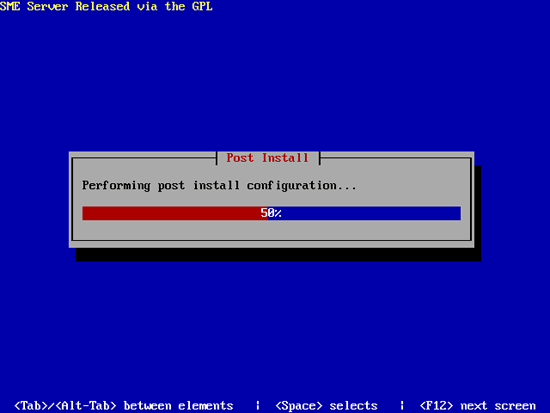 After the installation remove the SME Server CD from the system and hit Reboot: