The Perfect Desktop - Part 2: Mandriva Free 2007 - Page 7
This tutorial exists for these OS versions
On this page
10 TrueType Fonts
Open Firefox and download the file ftp://ftp.pbone.net/mirror/seerofsouls.com/mandriva/official/
2007.0/i586/main/msttcorefonts-bootstrap-0.1-4brs.noarch.rpm to your desktop: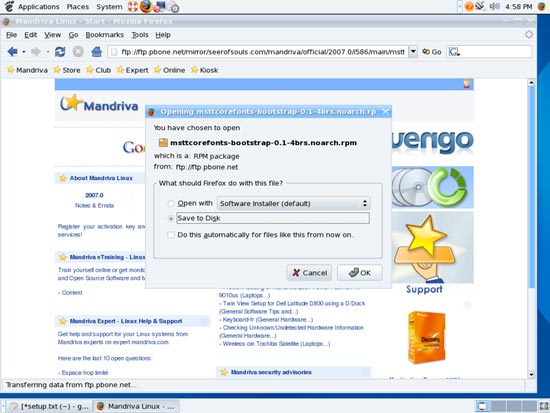 Then right-click on the file and select Open with "Software Installer":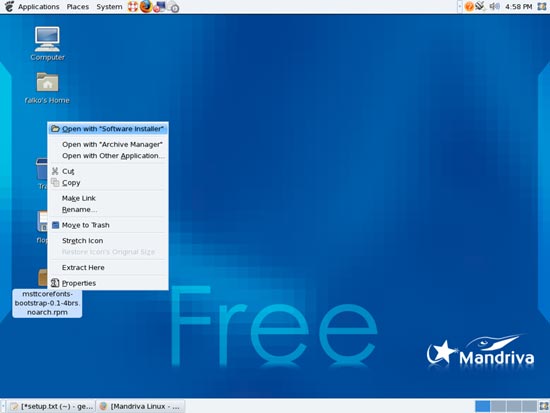 In the window RPM Installation, select Install: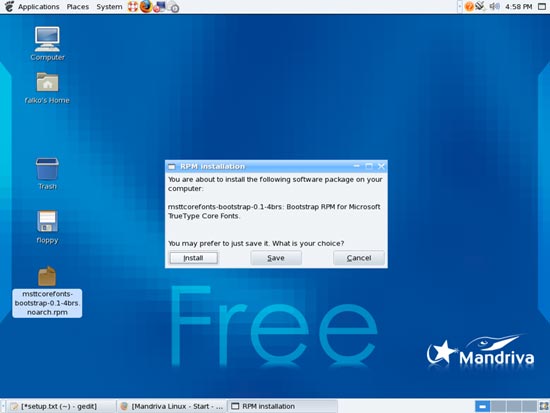 Type in your root password: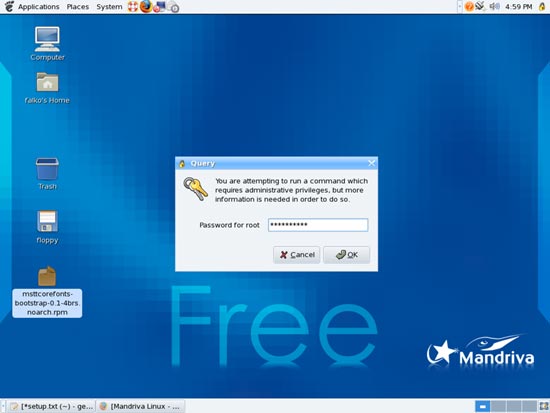 It is possible that the package has an unknown signature. Continue by clicking on Yes: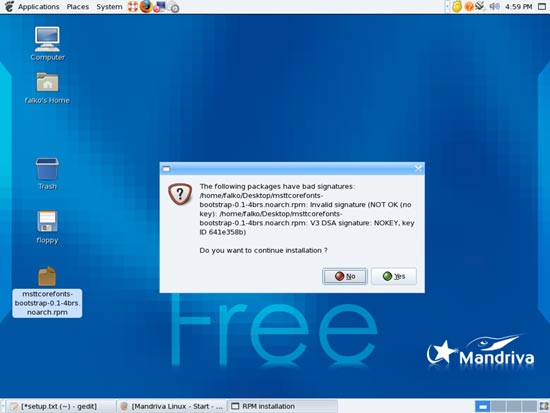 The package is being installed. Afterwards, click on Done: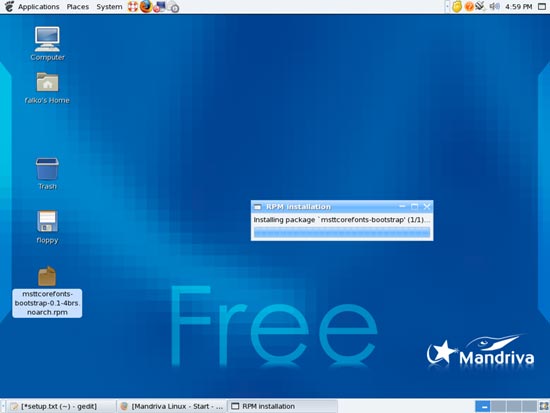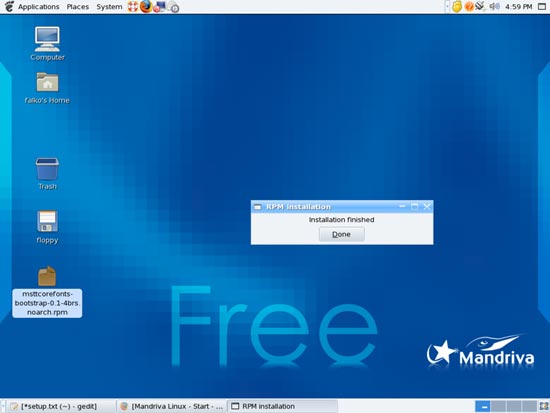 Next right-click the package and select Move to Trash to clean up your desktop. You might also see some core.* files - you can move them to the dustbin as well: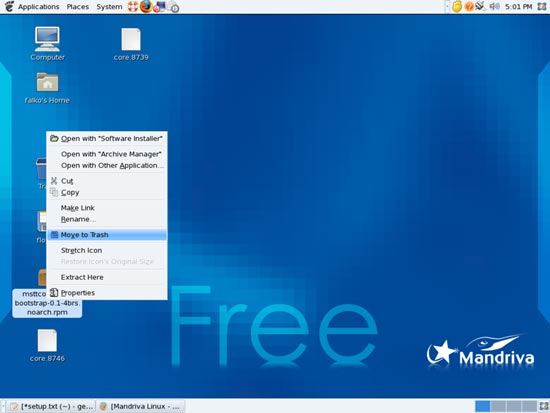 11 Java
Download ftp://ftp.belnet.be/packages/mandrakeclub.nl/2007/i586/j2re-1_5_0_09-1.2007mcnl.i586.rpm to your desktop and install it exactly as shown for the TrueType fonts in chapter 10.
12 Flash Player
Download http://fpdownload.macromedia.com/get/flashplayer/current/flash-plugin-9.0.31.0-release.i386.rpm to your desktop and install it as shown in chapter 10.
After the installation, close all Firefox windows and start Firefox again. Then type about:plugins in the address bar. Firefox will then list all installed plugins, and it should list the Flash Player among them: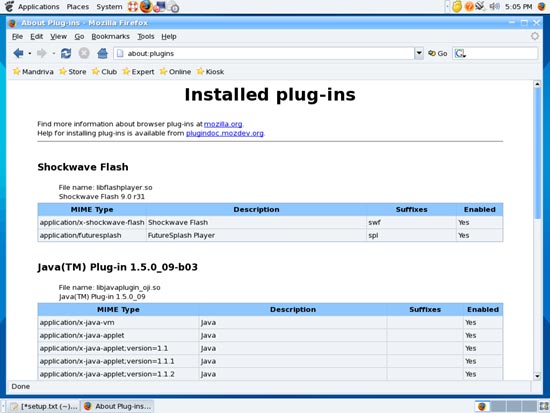 You can now open a web site of which you know that it uses Flash. For example, www.spiegel.de has video news in Flash. You should be able to see (and hear) the Flash movies: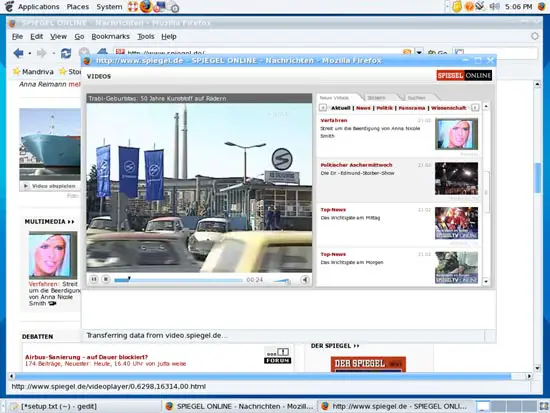 Another web site that uses Flash movies is YouTube, for example.
13 RealPlayer
To install RealPlayer, visit http://www.real.com/linux/ in Firefox and download the RPM package (don't hit the big yellow Download RealPlayer button, but use the small link Download RPM Package below it instead):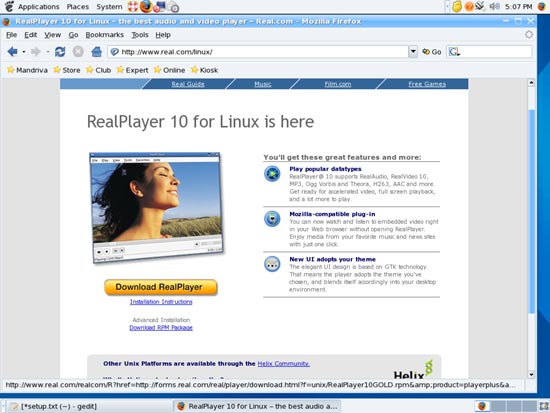 This should download a RealPlayer10GOLD.rpm package to your desktop that you can install exactly as shown in chapter 10 (TrueType fonts).