There is a new revision of this tutorial available for Mandriva Linux 2010.1 (Spring).
Apply to multiple top tech companies with 1 application on Indeed Prime
This tutorial exists for these OS versions
On this page
The Perfect Desktop - Mandriva One 2008 Spring (Gnome)
Version 1.0
Author: Oliver Meyer <o [dot] meyer [at] projektfarm [dot] de>

This document describes step by step how to set up a Mandriva One 2008 Spring (Mandriva 2008.1) desktop (GNOME). The result is a fast, secure and extendable system that provides all you need for daily work and entertainment.
This howto is a practical guide without any warranty - it doesn't cover the theoretical backgrounds. There are many ways to set up such a system - this is the way I chose.
1 Install Media
The install media is available at http://www.mandriva.com/en/download/free. I used the GNOME version (mandriva-linux-one-2008-spring-GNOME-int-cdrom-i586.iso) for this howto.
2 Installation
2.1 Live
Hit "Enter" to start the live CD.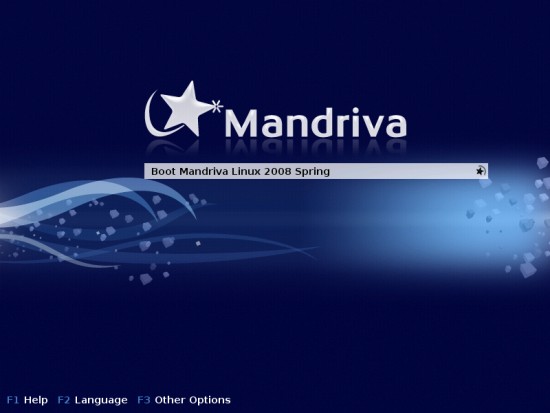 The live CD is being booted.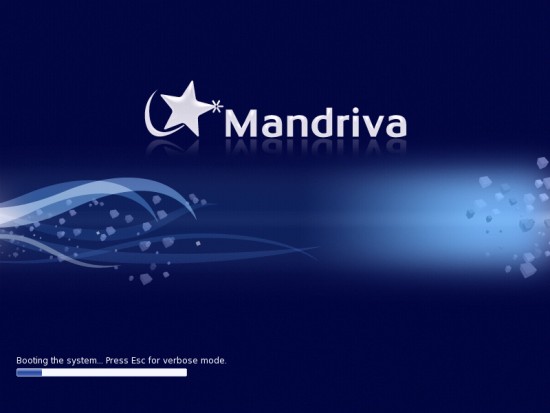 Choose your language and proceed.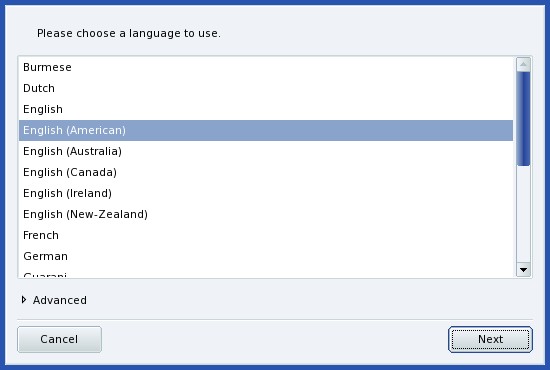 Choose your country and proceed.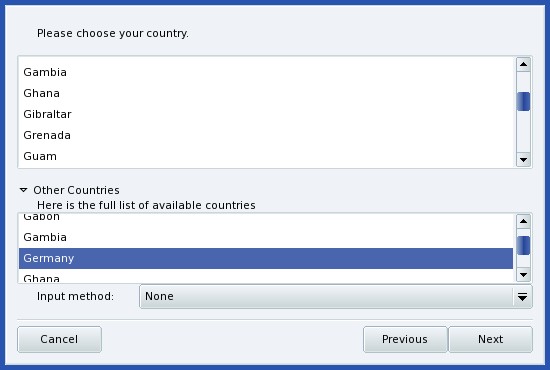 Read the license agreement and click on "Accept" if you agree with it - proceed afterwards.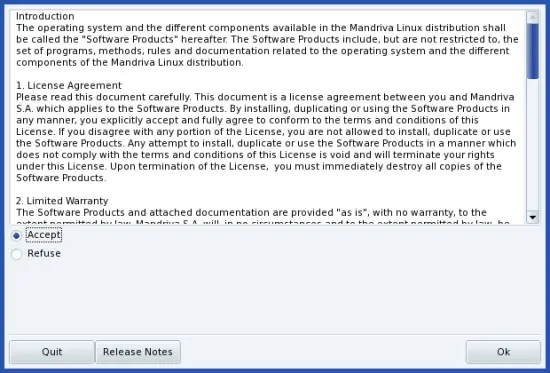 Choose your keyboard layout and proceed.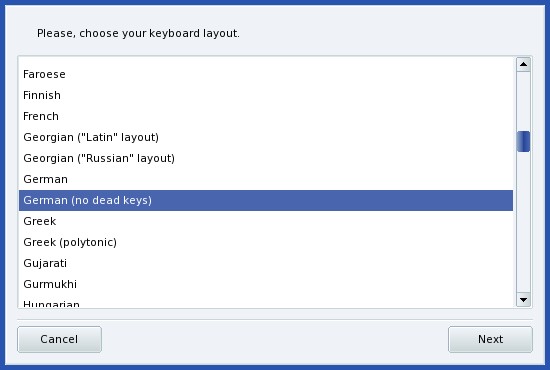 Choose your preferred time - keep in mind that you should not choose UTC if there are other operating systems installed, that expect the clock to be set to local time - e.g. Windows. Next click on "Advanced" and mark the checkbox to enable automatic time synchronization via NTP. Additionally you have to choose your country.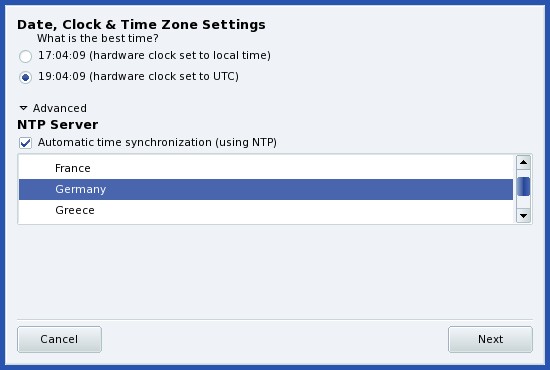 The live desktop: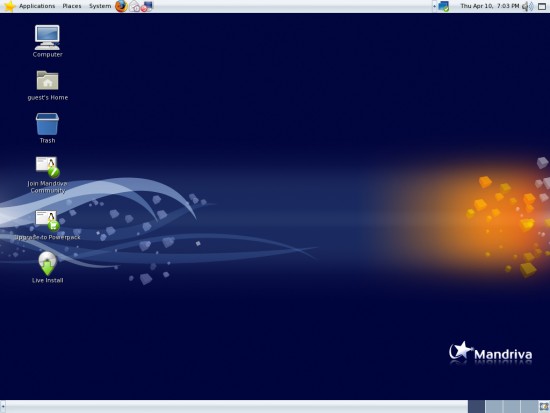 2.2 Install Wizard
Click on "Live Install" to start the install wizard which will guide you through the installation process. Click on "Next" to proceed.
Choose "Use free space" to automatically create a default partition layout on the free space of your disk(s). If you're familar with custom partition layouts you should choose the second option. Click on "Next" to proceed.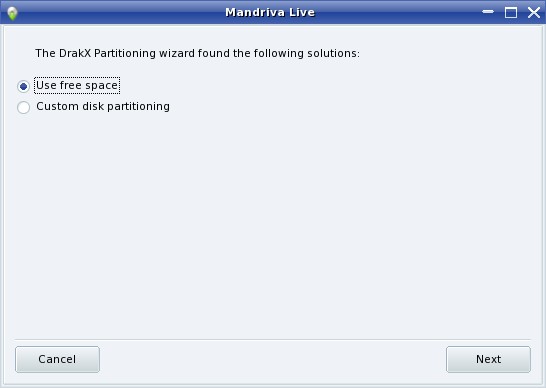 You'll see the following two windows if you decided to create a custom partition layout. The first window warns you that you should make a backup of your data on the disk(s) before you proceed - so if there are important things on your disk(s) you should exit the install wizard, backup the data and start the install wizard again. Otherwise choose "Continue" and proceed.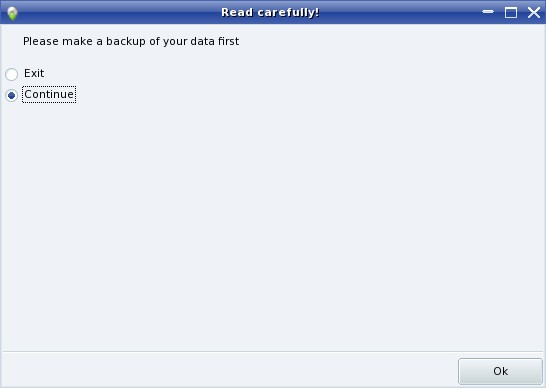 Here you can adjust the partition layout to your needs - click on "Done" when you're ready with the layout.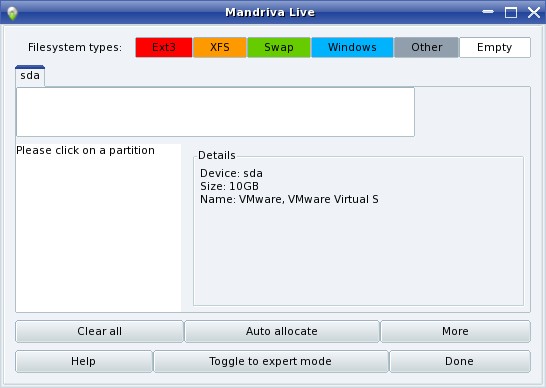 The partitions are being formatted ...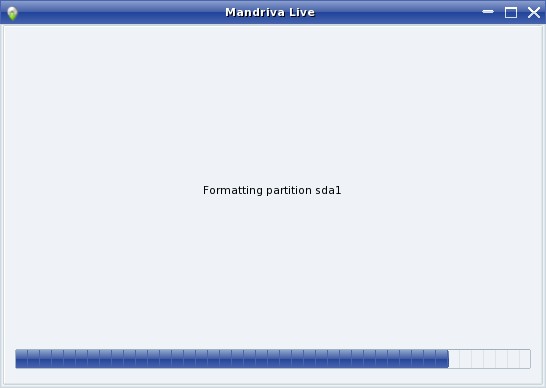 ... before the basic system is being installed.
In this window you can adjust the bootloader settings and some options related to the system startup. If there are no special reasons you should leave the settings as they are and proceed.
You have the option to edit the entries of the boot menu - if there are no special reasons you should leave the settings as they are and proceed.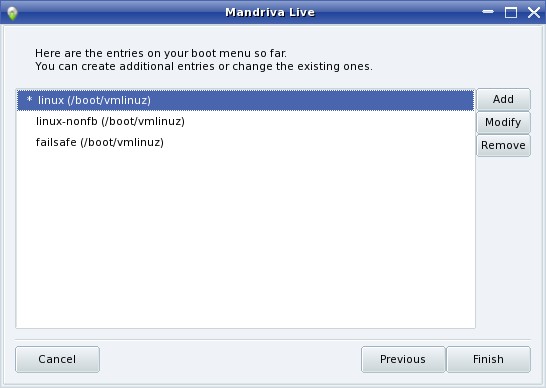 The installation is finished - remove the install media and restart the system.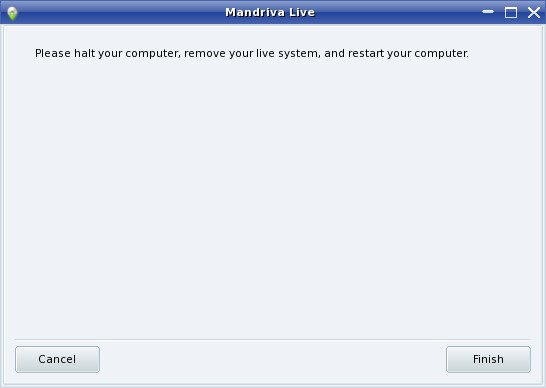 2.3 First Start
Hit enter to boot into your fresh system for the first time.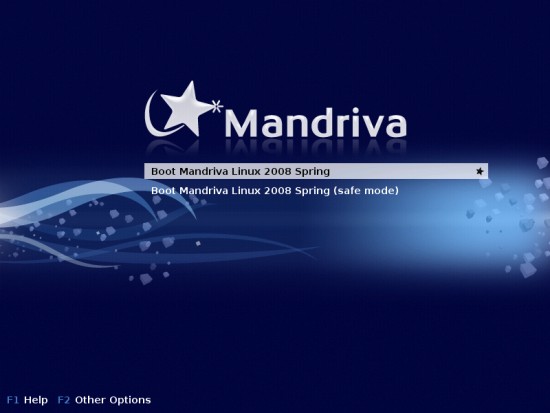 The system is being booted.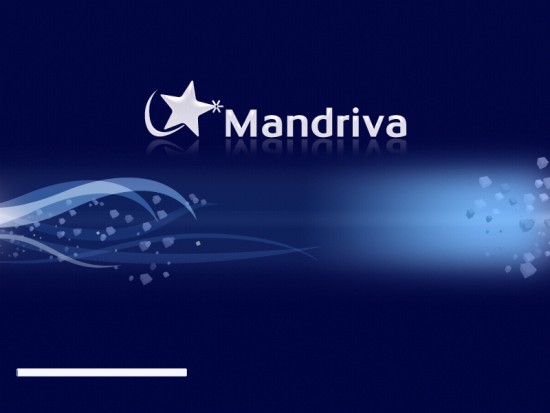 You'll see this window during the first startup. Enter a password for the root account and insert the data of the first user account. Click on "Next" to proceed.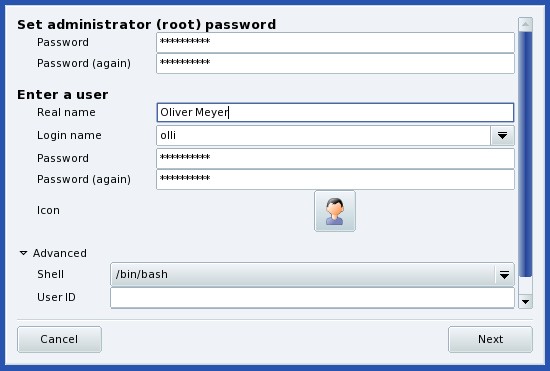 If you want you can register yourself to become a member of the Mandriva community.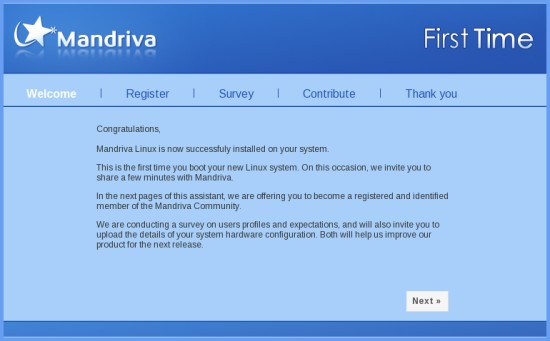 Welcome on your desktop.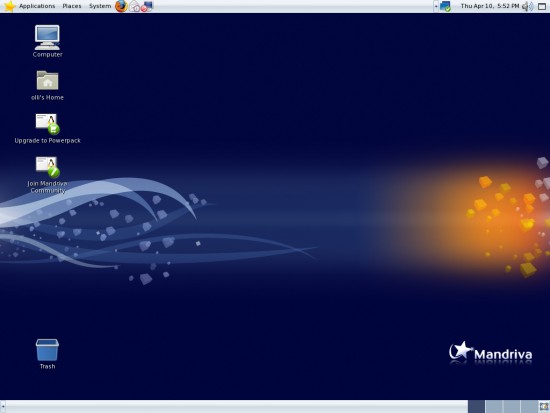 Sub pages