How To Run Your Own Name Server With ISPConfig And providerdomain.de (Schlund) - Page 4
5 Configure DNS Settings For java-experience.com At providerdomain.de
We log in to our providerdomain.de web interface again and click on Bestandsübersicht (domain portfolio) afterwards. Then we click on Domain bearbeiten (edit domain) in the java-experience.com column: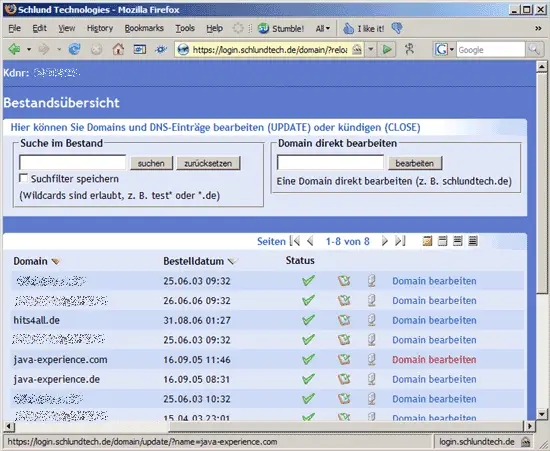 We go to the Nameserver-Einstellungen (name server settings) tab again and select nur zweiter Nameserver (secondary nameserver only):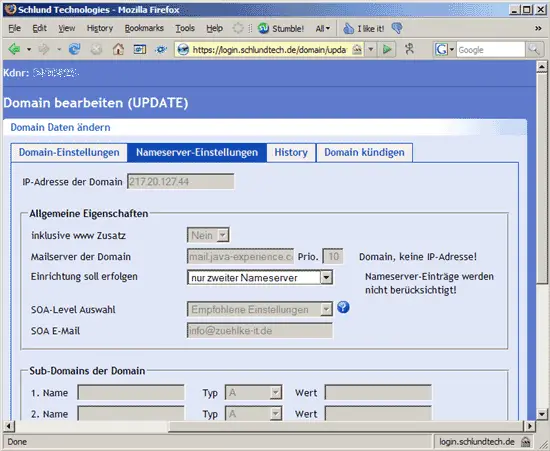 Afterwards we go to the Domain-Einstellungen (domain settings) tab of the java-experience.com domain. We scroll down to the bottom where the name server settings are and fill in ns1.hits4all.de as the primary name server and ns10.schlundtech.de as the secondary and click on Domain jetzt aktualisieren (modify domain now). This time we don't need a glue record because ns1.hits4all.de is not in the java-experience.com domain.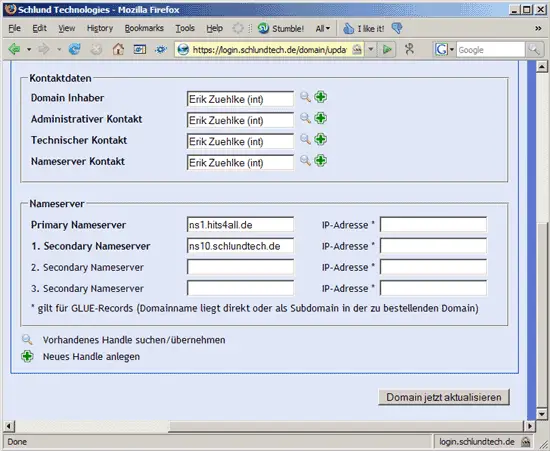 Two green status messages indicate that our changes were successful: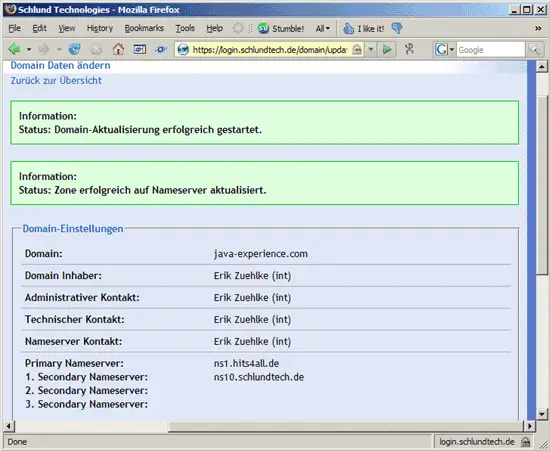 That's it. From now on ns1.hits4all.de and ns10.schlundtech.de will serve the DNS records for java-experience.com.
6 Links