The Perfect Desktop - Mandriva 2008 Free (Mandriva 2008.0) - Page 5
This tutorial exists for these OS versions
On this page
9 NTFS Read/Write Support
If you have an NTFS drive (internal or external, e.g. USB), you can now test if NTFS write support is working. I have a USB NTFS drive (named BACKUP) that I plug in now. It gets mounted automatically (notice the BACKUP icon on the desktop). Try to create a folder or file on the NTFS drive: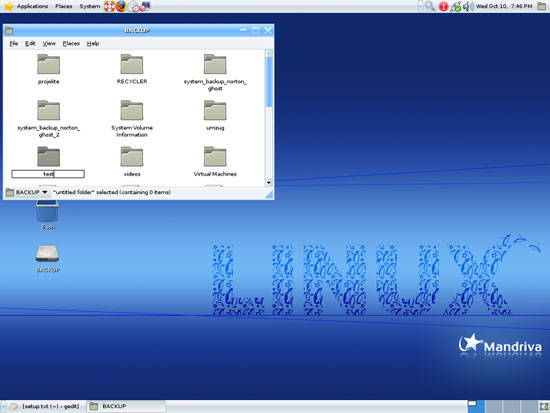 If it's working, then you have NTFS read- and write support.
10 Flash Player
To see if the Flash plugin (which we installed before) is working, start Firefox. Then type about:plugins in the address bar. Firefox will then list all installed plugins, and it should list the Flash Player (version 9.0r48 which is the newest one at the time of this writing) among them: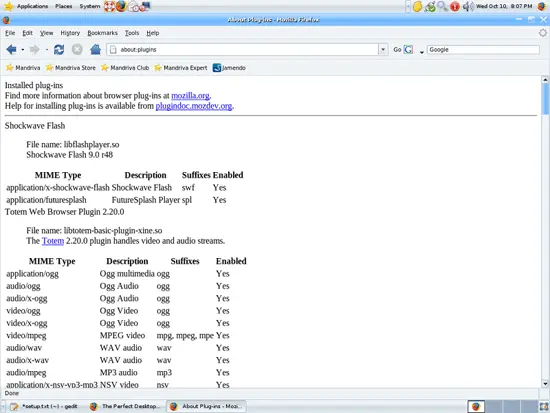 You can now open a web site of which you know that it uses Flash. For example, www.spiegel.de has video news in Flash. You should be able to see (and hear) the Flash movies: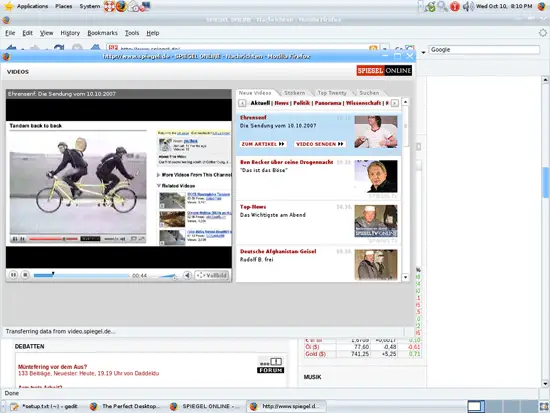 Another web site that uses Flash movies is YouTube, for example.
11 TrueType Fonts
Open Firefox and download the file ftp://ftp.pbone.net/mirror/seerofsouls.com/mandriva/official/2007.0/i586/main/msttcorefonts-bootstrap-0.1-4brs.noarch.rpm. Select Open with Software Installer (default) in the Firefox download dialogue: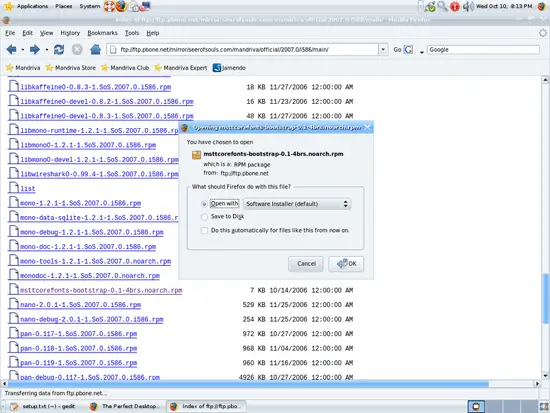 In the window RPM Installation, select Install: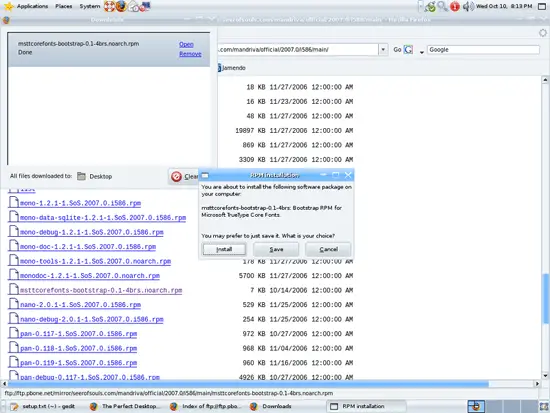 Type in your root password: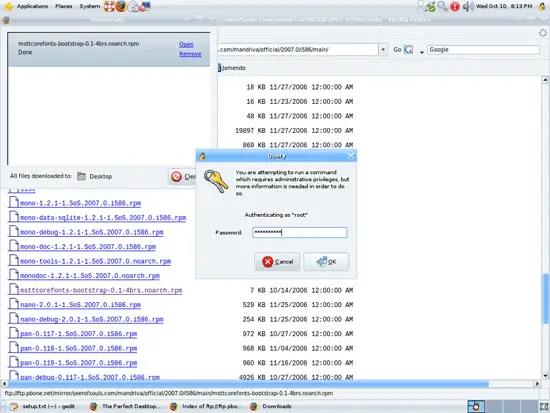 If the package has some dependencies, install them as well: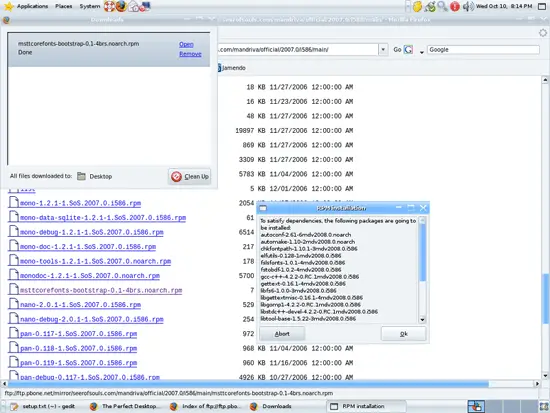 The additional packages are now being downloaded and installed: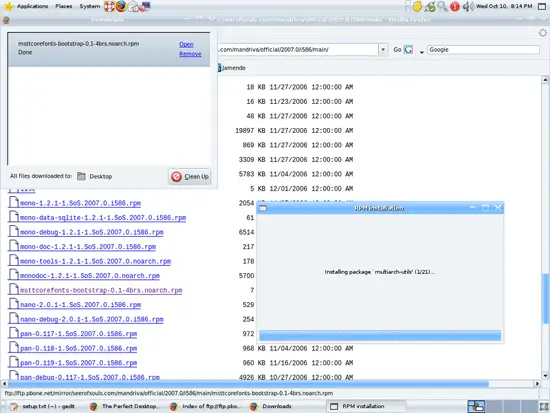 It is possible that the package has an unknown signature. Continue by clicking on Yes: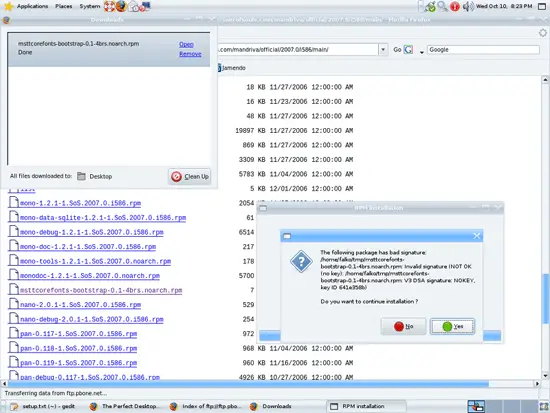 The package is being installed. Afterwards, click on Done: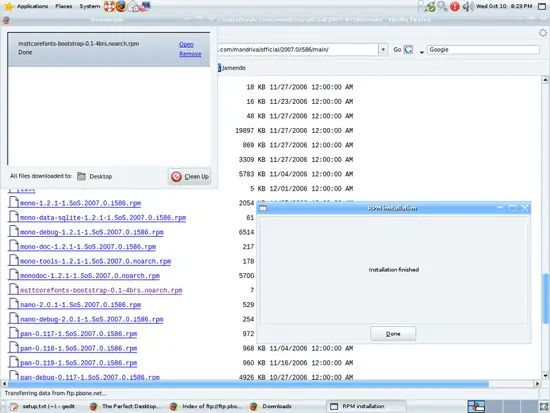 To check if the TrueType fonts have been installed correctly, open a word processor like OpenOffice. You should now find your new Windows fonts there: