There is a new version of this tutorial available for Mandriva Linux 2010.1 (Spring).
The Perfect Desktop - Mandriva 2008 Free (Mandriva 2008.0) - Page 2
This tutorial exists for these OS versions
On this page
Now the installer presents us a summary of the installation and gives us the possibility to change settings by clicking on the appropriate Configure button. First of all we adjust our keyboard layout (if you don't have a US keyboard...):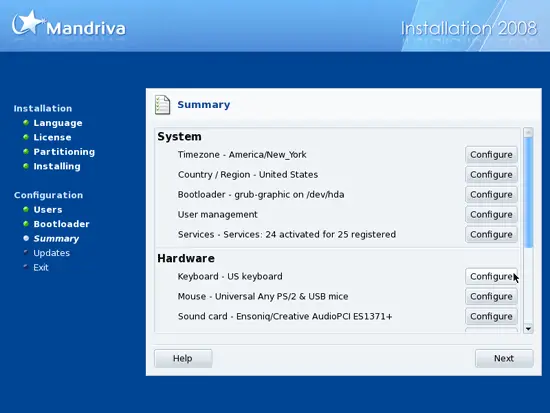 Click on More to get a list of all available keyboard layouts, then select the appropriate layout and click on Next: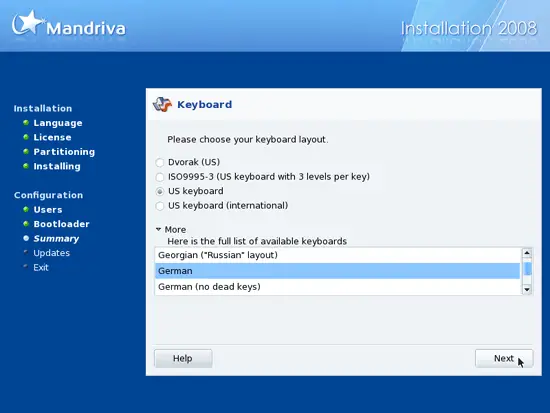 Next we configure the time zone we're in: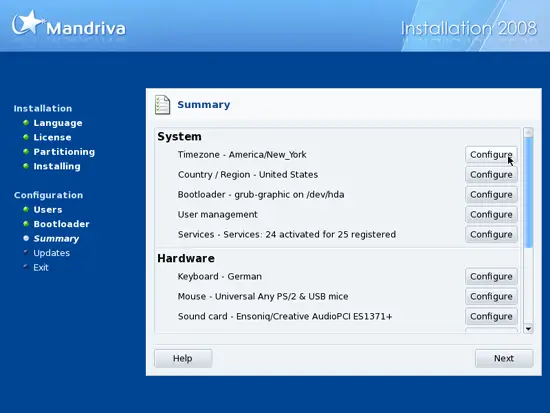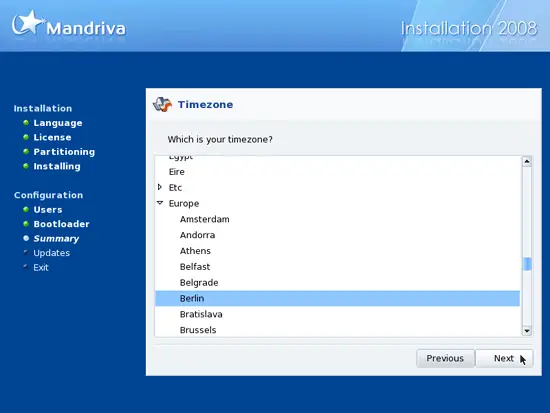 On the next screen select hardware clock set to UTC, Automatic time synchronization (using NTP), and for NTP Server choose All servers: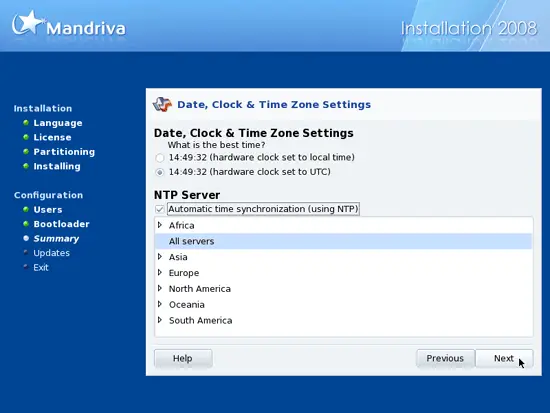 Next we change the Security Level: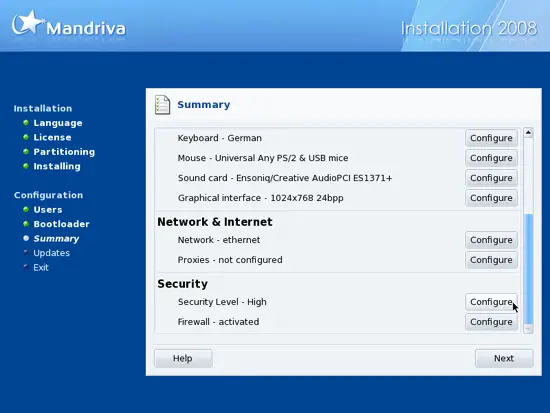 Select Standard as the Security level (all other security levels are too restrictive) and leave the field Security Administrator empty: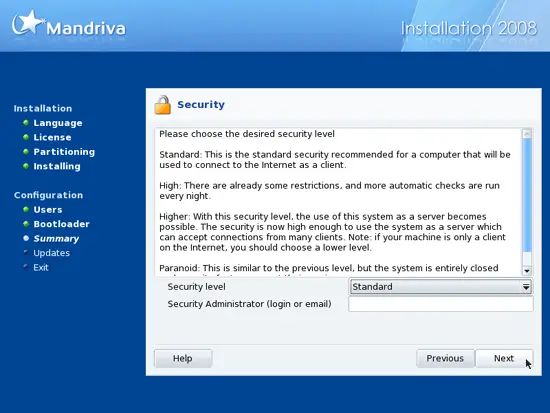 Next you can check your graphics card configuration by clicking on the Configure button right of Graphical interface.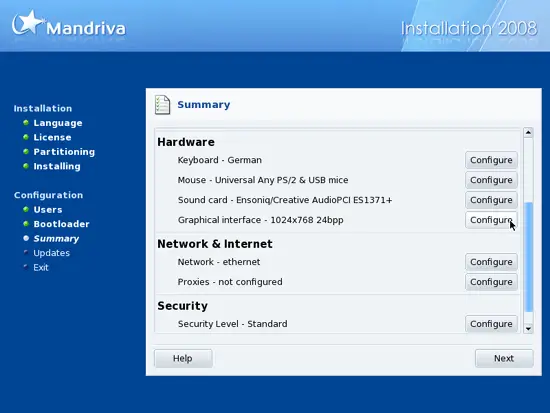 You can use the following buttons to change settings if necessary. If the settings are ok, click on Next: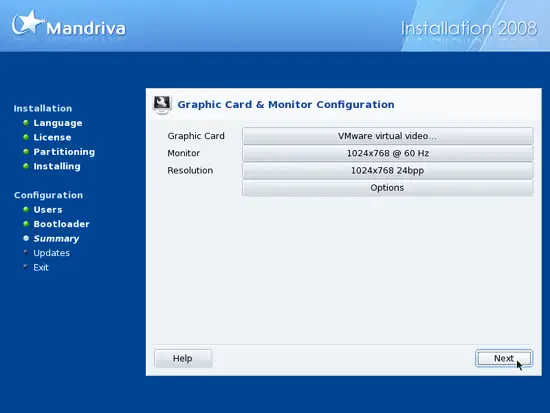 Back on the Summary screen, hit the Next button: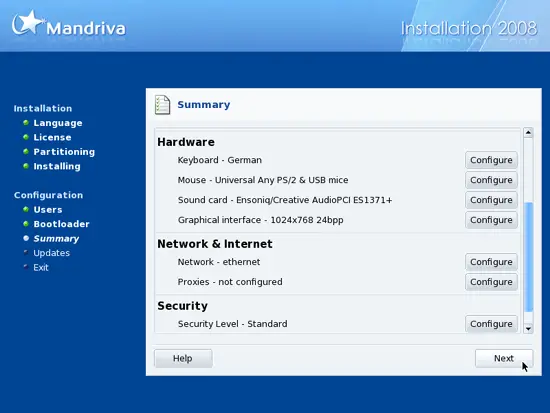 We will install updates later on from our Mandriva desktop, so select No on the Updates screen and hit Next: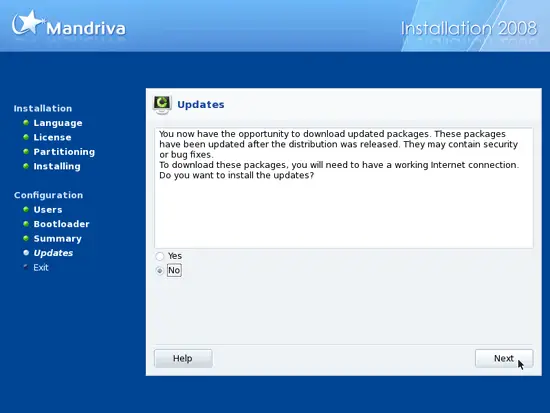 The basic installation is finished now, so remove the DVD from the DVD drive and click on Reboot: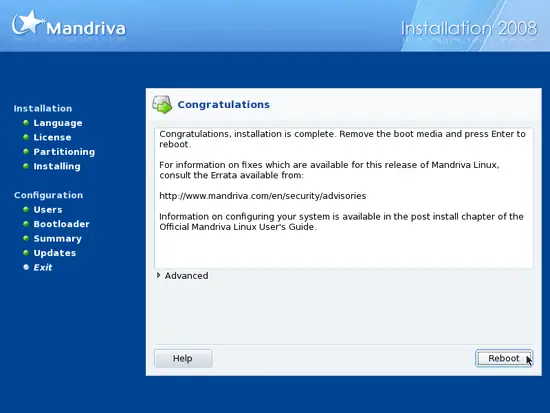 After the reboot, the First Time wizard comes up. You can use it to create an account with the Mandriva user community, answer a survey, submit your hardware details to Mandriva, etc.. Click on Next: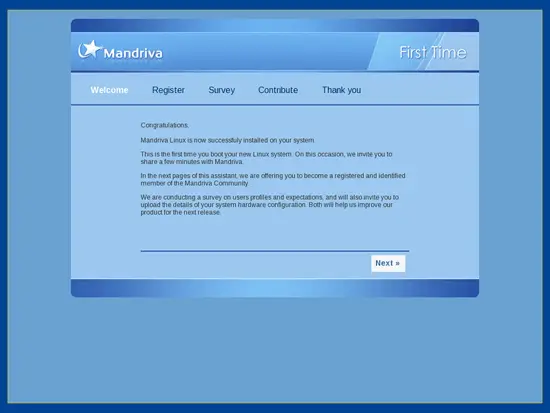 If you don't want to submit any details, click on Decline on each of the following three screens: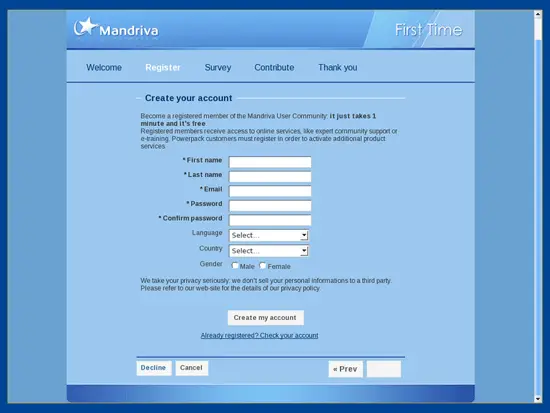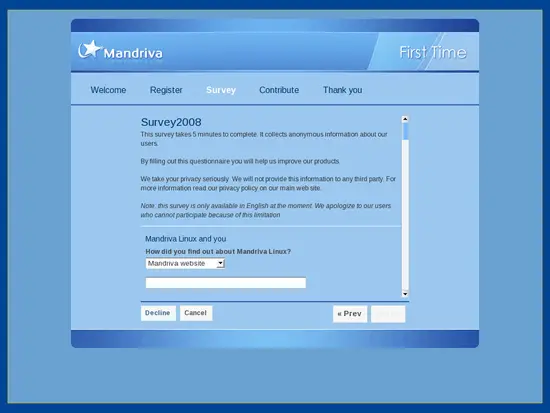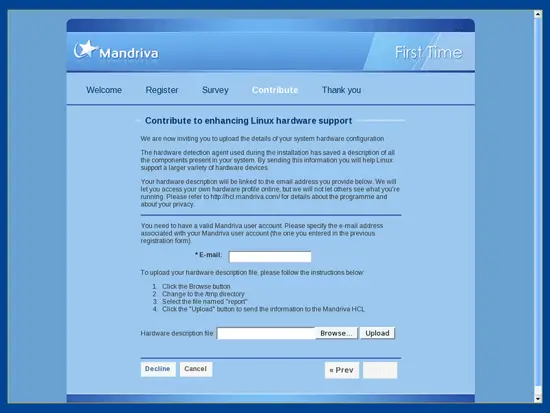 Finally, click on Finish to leave the wizard: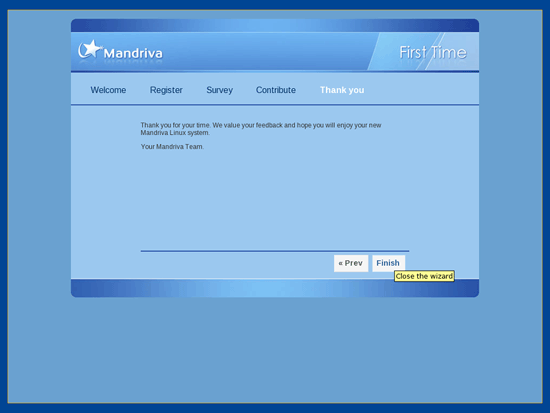 Afterwards, log in to your Mandriva desktop: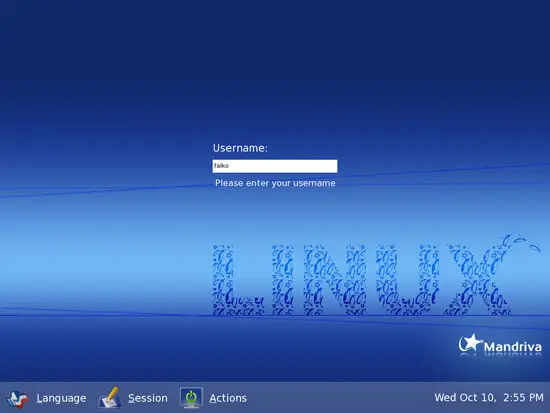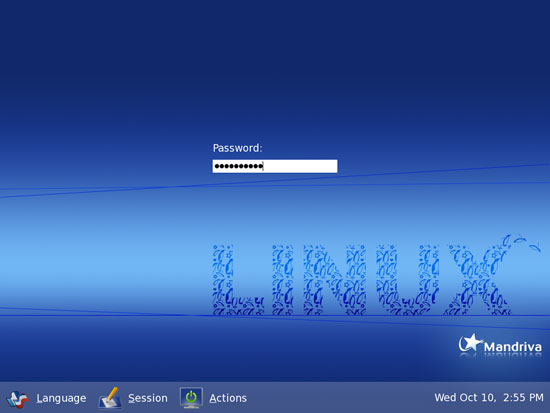 This is how your new Mandriva 2008.0 desktop looks like: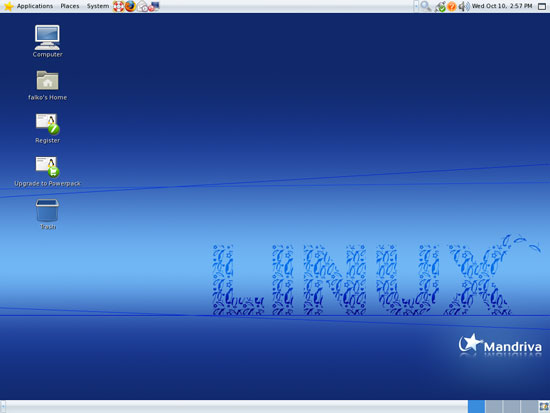 Sub pages
Suggested articles