Installing Apple's Safari Browser On Ubuntu 7.10 With PlayOnLinux - Page 2
3 Configuring PlayOnLinux
First let's change the language of PlayOnLinux (if French isn't your mother tongue). Go to Options > Langue: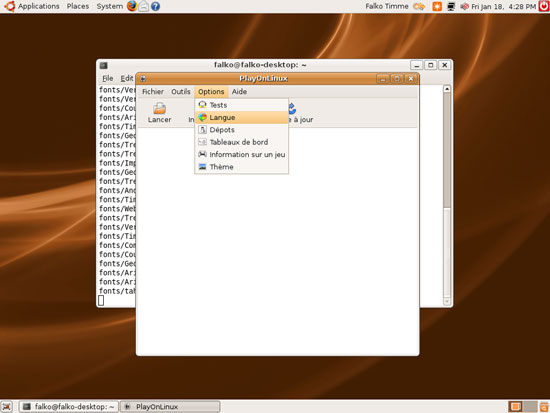 Click on Suivant: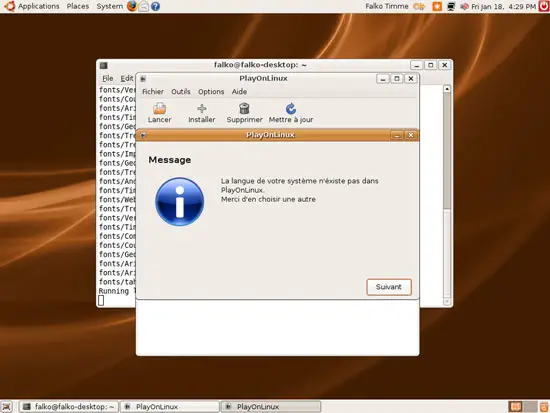 Select your preferred language and click on Suivant:
The change will take effect after a restart of PlayOnLinux (which we will do later - we still have to configure a few other things):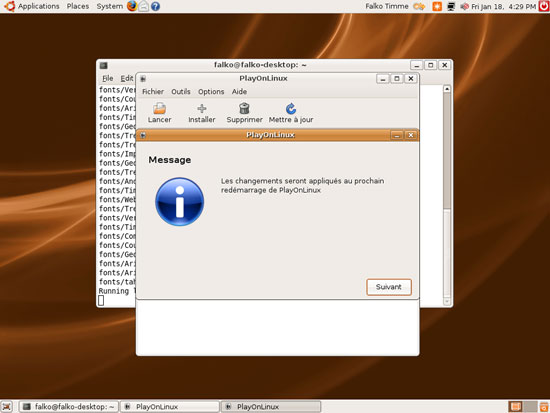 Next we set up the repositories where PlayOnLinux downloads its scripts from (there are scripts for each Windows application that PlayOnLinux can install to run under Wine). Go to Options > Dépots:
Enable the Community repository: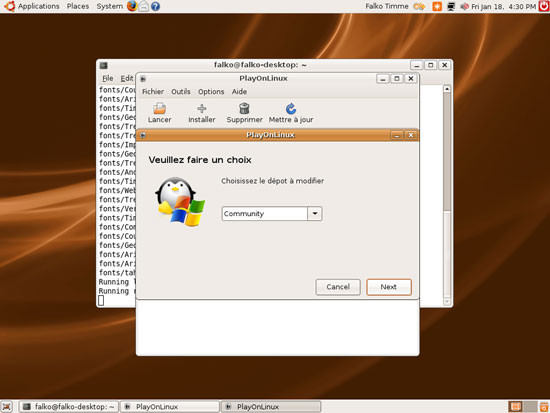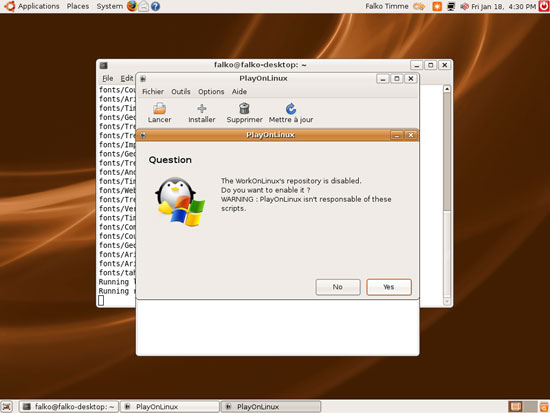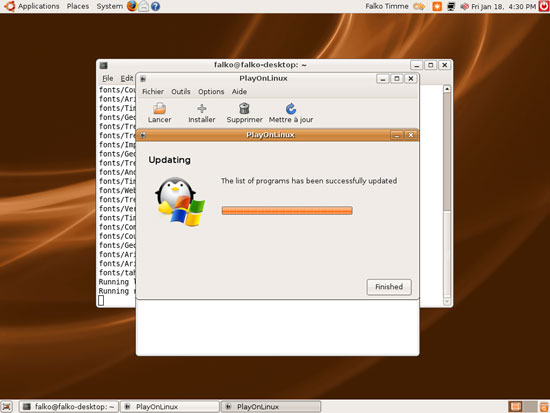 Afterwards do the same again for the WorkOnLinux repository: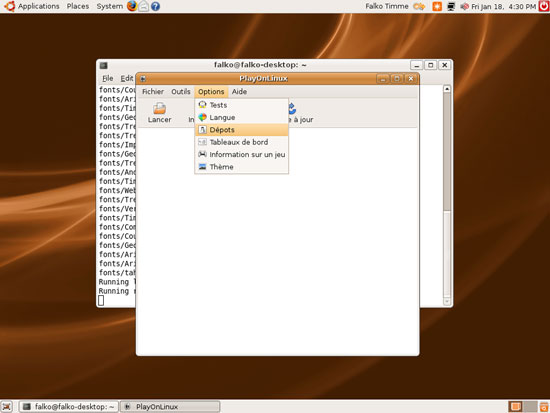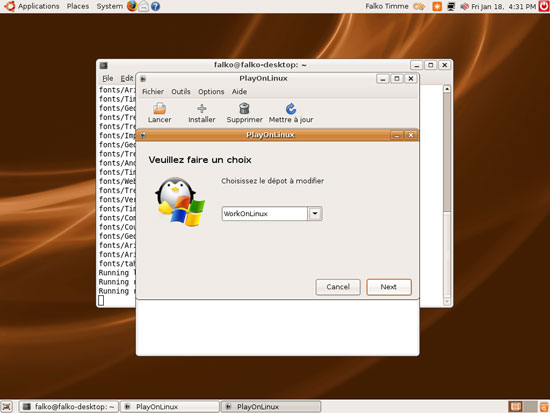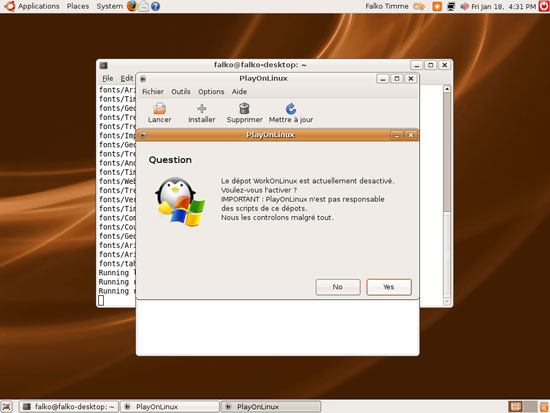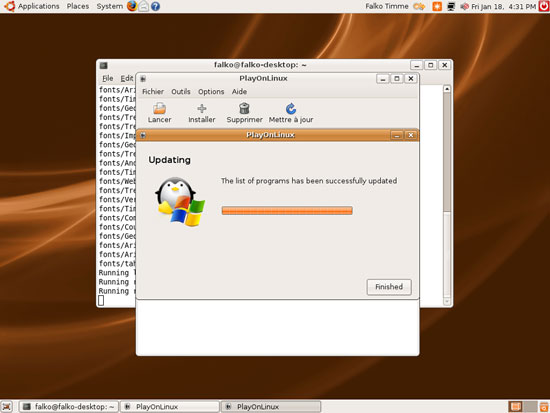 Finally we create a menu entry for PlayOnLinux in the Applications menu. Go to Options > Tableaux de bord...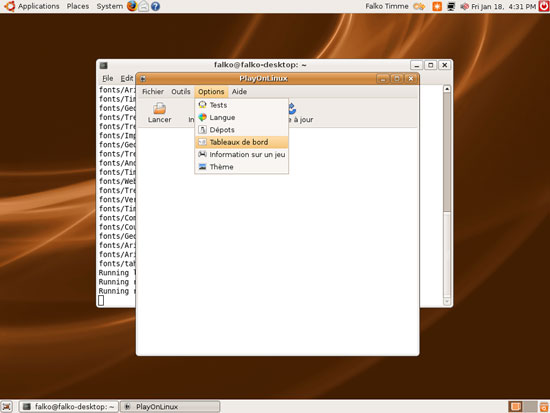 ... and click on Yes: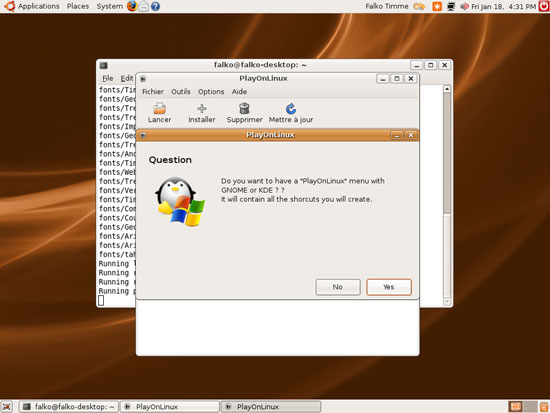 Now we must restart our desktop session. Press CTRL + ALT+ Backspace and log in again.