Installing Apple's Safari Browser On Ubuntu 7.10 With PlayOnLinux - Page 3
Land your dream job and get $5k from Indeed Prime. 100% free.
4 Installing Safari
Now start PlayOnLinux again, this time by using its menu entry (Applications > PlayOnLinux > PlayOnLinux):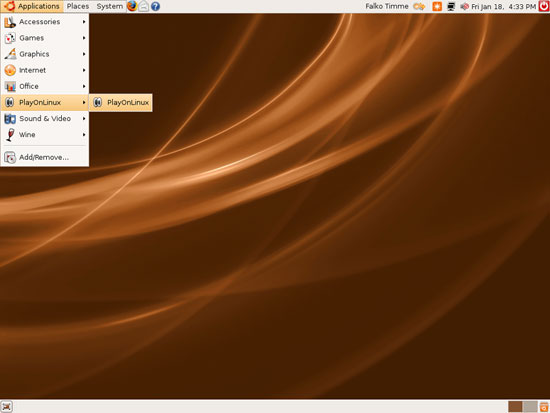 After PlayOnLinux has started, click on the Install button: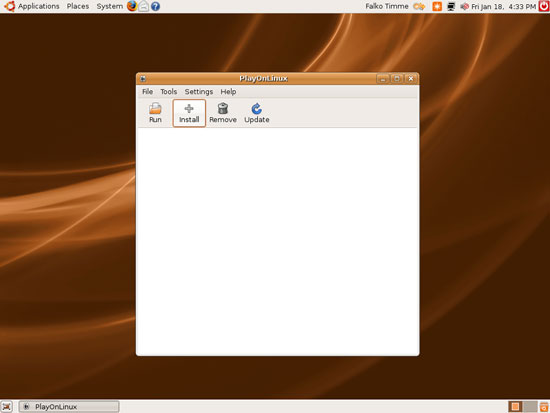 The Installation wizard starts. Select WorkOnLinux and click on Next: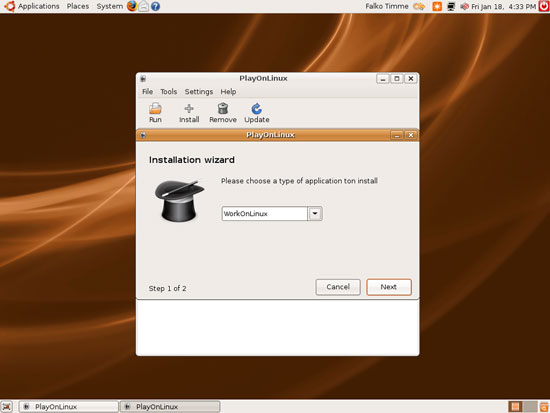 In the next step select Safari and click on Install: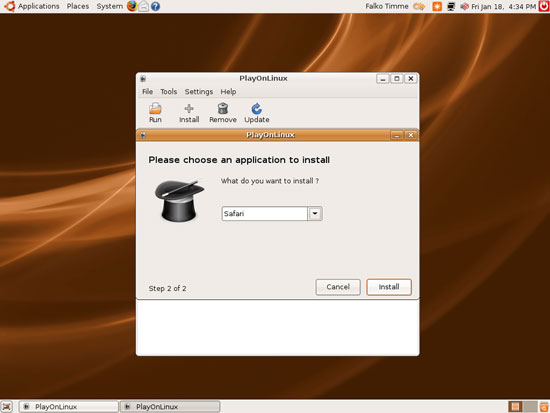 Click on Install again: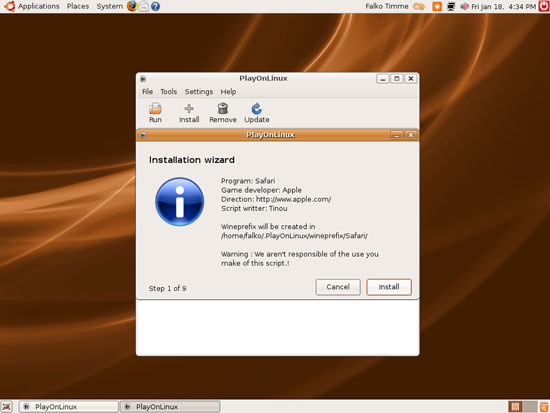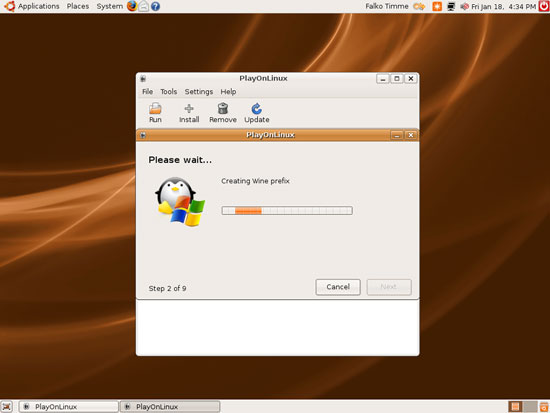 Select Next...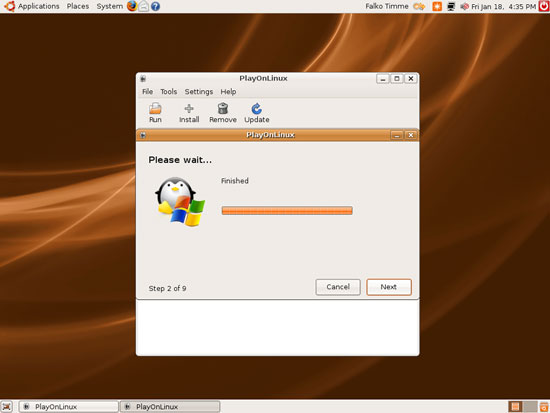 ... then Download: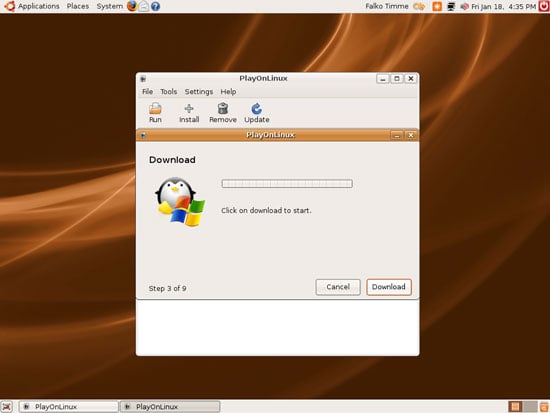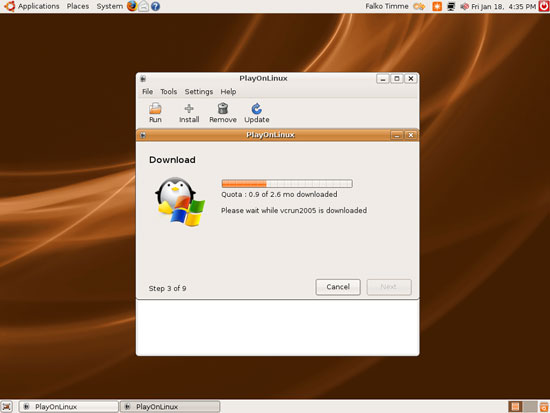 Click on Next: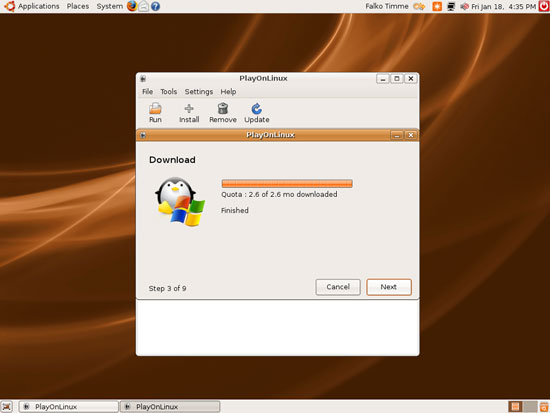 Install Microsoft Visual C++ by accepting its license: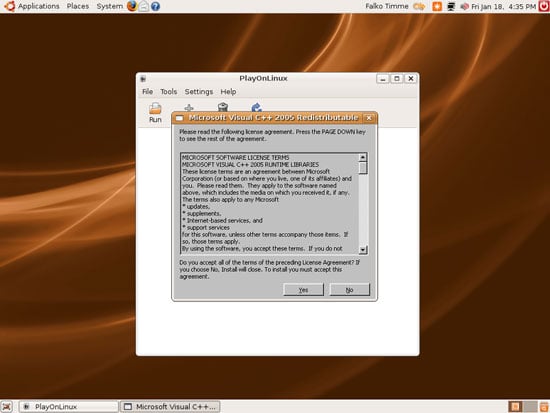 The next window tells us that we must download the Safari .exe file from Apple before we can proceed: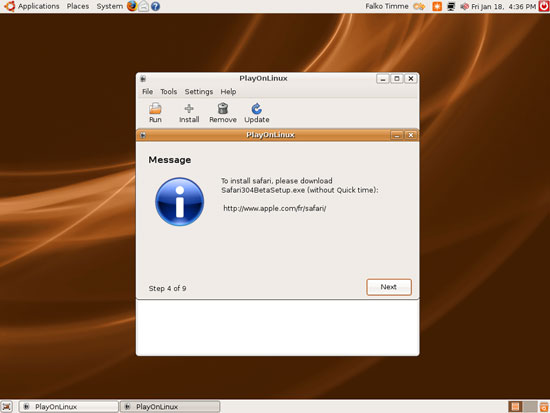 Open Firefox and go to http://www.apple.com/safari/download/ (although PlayOnLinux displays another URL in the previous image). Select Safari for Windows XP or Vista (without Quicktime) and click on the Download Safari 3 Beta button: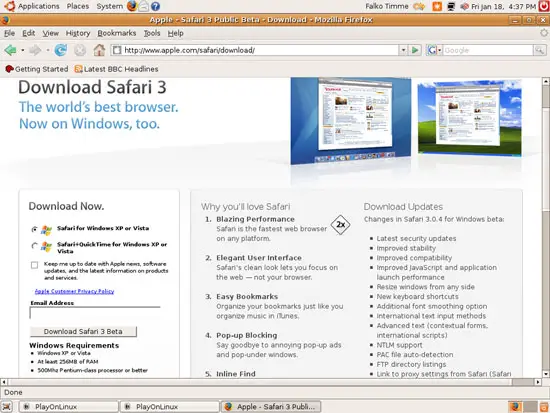 Save the file somewhere on your computer: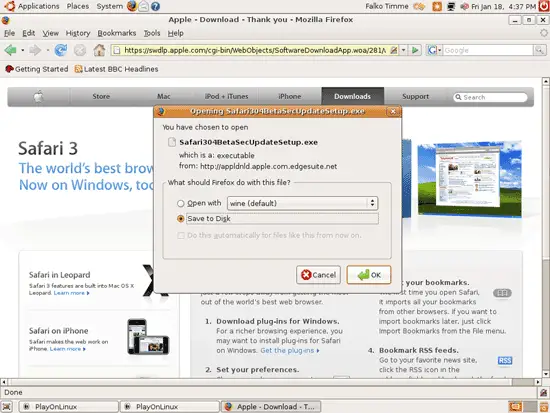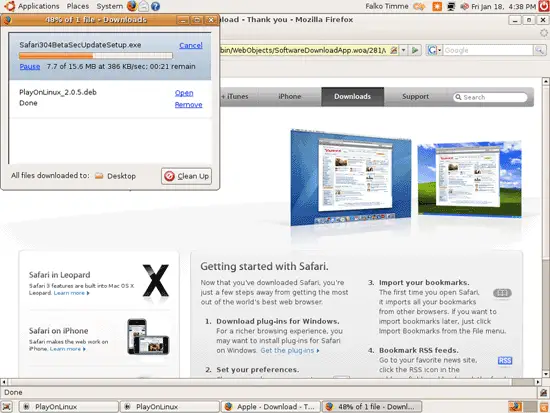 Sub pages