The Perfect Desktop - Mandriva 2007 Spring Free (Mandriva 2007.1) - Page 7
This tutorial exists for these OS versions
On this page
10 Flash Player
To see if the Flash plugin (which we installed before) is working, start Firefox. Then type about:plugins in the address bar. Firefox will then list all installed plugins, and it should list the Flash Player (version 9.0r31 which is the newest one at the time of this writing) among them: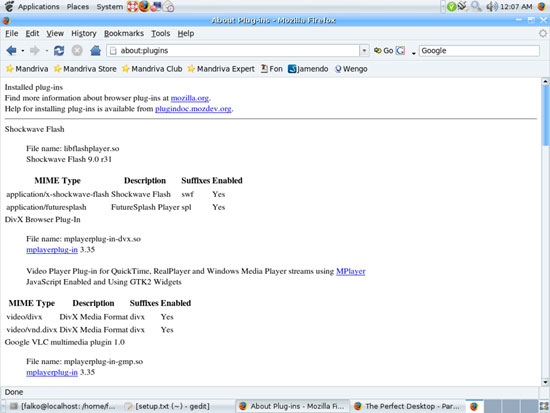 You can now open a web site of which you know that it uses Flash. For example, www.spiegel.de has video news in Flash. You should be able to see (and hear) the Flash movies:
Another web site that uses Flash movies is YouTube, for example.
11 TrueType Fonts
Open Firefox and download the file ftp://ftp.pbone.net/mirror/seerofsouls.com/mandriva/official/2007.0/i586/main/msttcorefonts-bootstrap-0.1-4brs.noarch.rpm. Select Open with Software Installer (default) in the Firefox download dialogue: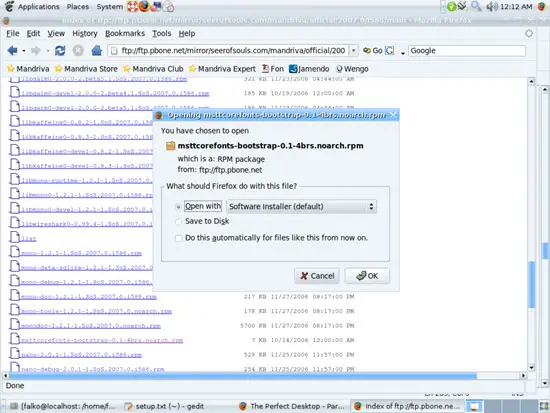 In the window RPM Installation, select Install: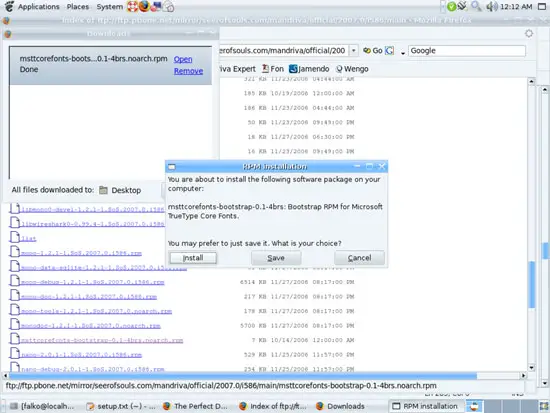 Type in your root password: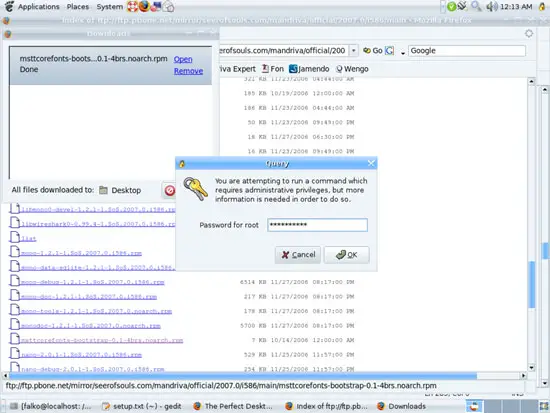 It is possible that the package has an unknown signature. Continue by clicking on Yes: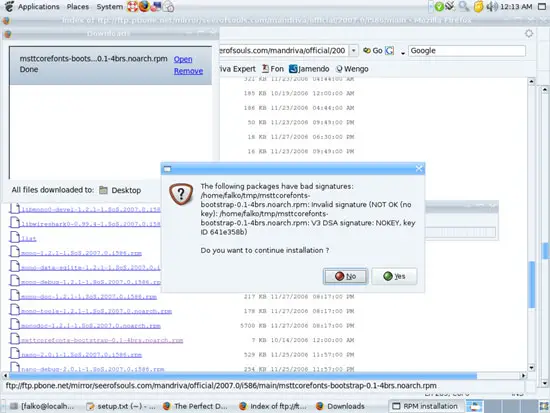 The package is being installed. Afterwards, click on Done: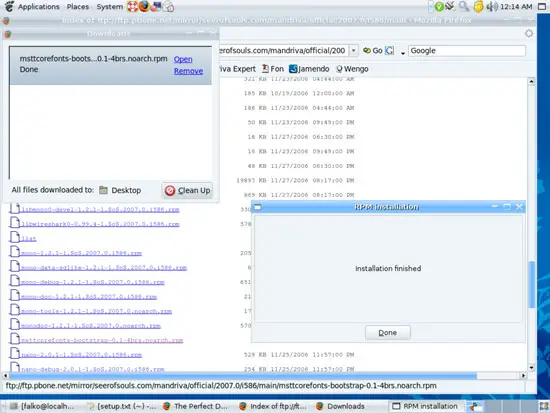 12 Java
Download ftp://ftp.belnet.be/packages/mandrakeclub.nl/2007/i586/j2re-1_5_0_11-1.2007mcnl.i586.rpm and install it exactly as shown for the TrueType fonts in chapter 11.
13 RealPlayer
To install RealPlayer, visit https://player.helixcommunity.org/2005/downloads/ in Firefox and select the RealPlayer 10.0.8 Gold RPM package. Install it exactly as shown for the TrueType fonts in chapter 11.