The Perfect Desktop - Mandriva One 2008 Spring (Mandriva 2008.1) With KDE - Page 2
3 Update The System
If the message New updates are available for your system pops up, it's time to update the system. Click on the Install updates button in the pop-up: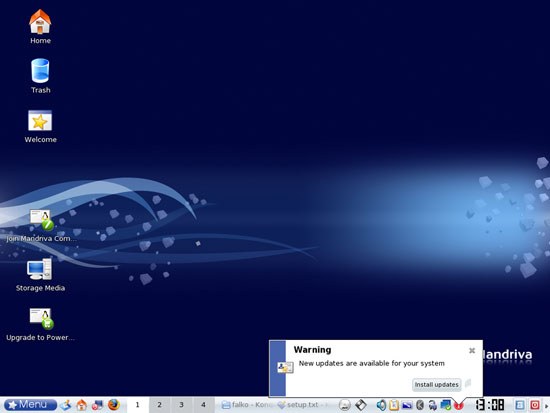 Type in your password:
Click on Yes when you are asked Is it ok to continue?: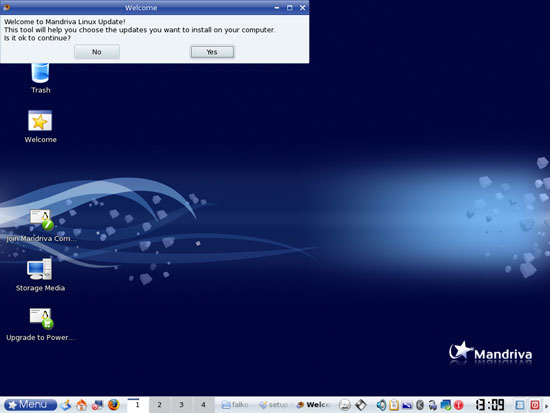 Answer the question Do you want to add media sources now? with Yes: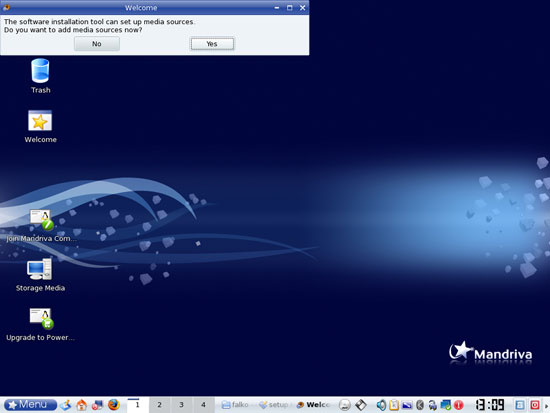 In the next step you can choose which sources you want to add to your list of online repositories. Although the system has already added a few repositories during the first boot, it's a good idea to select Full set of sources here:
Answer the question Is it ok to continue? with Yes again: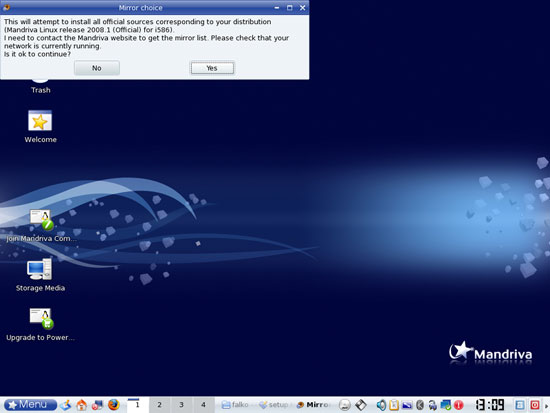 Next select a Mandriva mirror that is close to your location: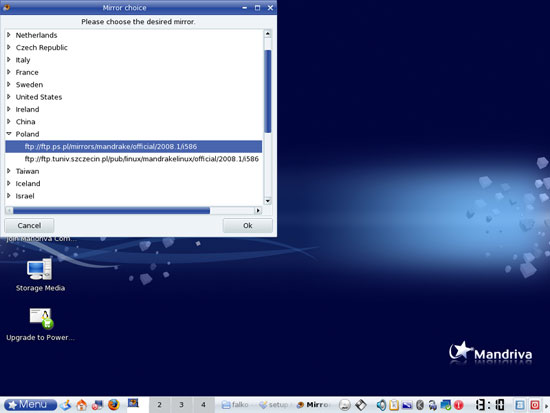 Afterwards your package database is being updated: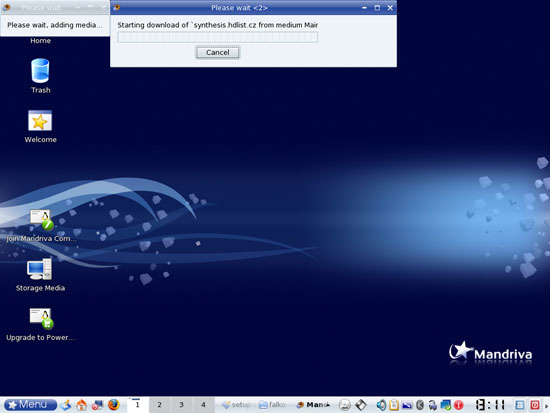 Finally you can select which updates you want to install. Click on Update to do so: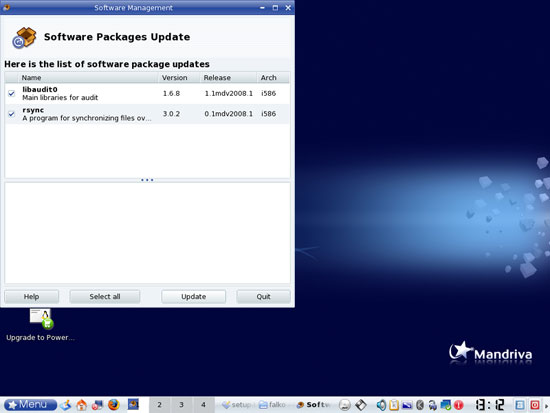 Confirm your selection: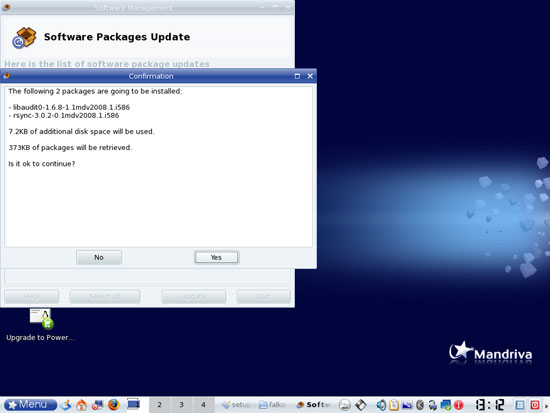 The updates are now being downloaded and installed: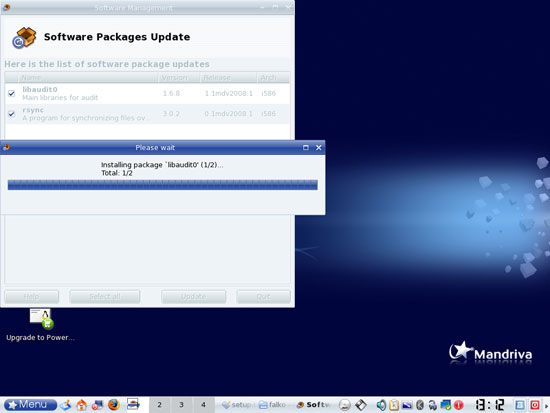 Click on Quit afterwards to leave the Software Management window: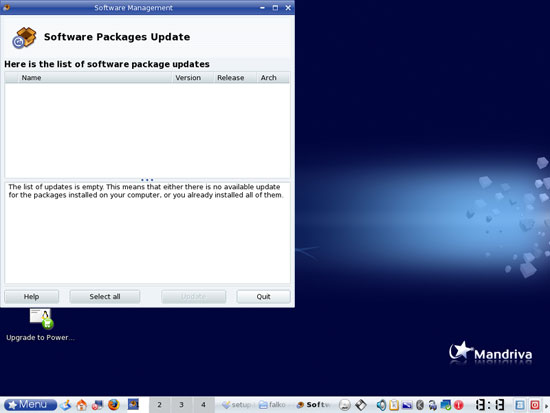 Your system is now up-to-date.
4 Flash Player
Mandriva One 2008 Spring installs the Macromedia Flash Player by default. To see if the Flash plugin is working, start Firefox. Then type about:plugins in the address bar. Firefox will then list all installed plugins, and it should list the Flash Player (version 9.0r48 which is the newest one at the time of this writing) among them: