The Perfect Desktop - Ubuntu Studio 8.04 - Page 4
This tutorial exists for these OS versions
On this page
5 Configure Additional Repositories
Some packages like the Adobe Reader or Opera are not available in the standard Ubuntu repositories. The easiest way to make such packages available to your system is to add the Medibuntu repository and enable the hardy partner repository.
Open the Synaptic Package Manager (System > Administration > Synaptic Package Manager):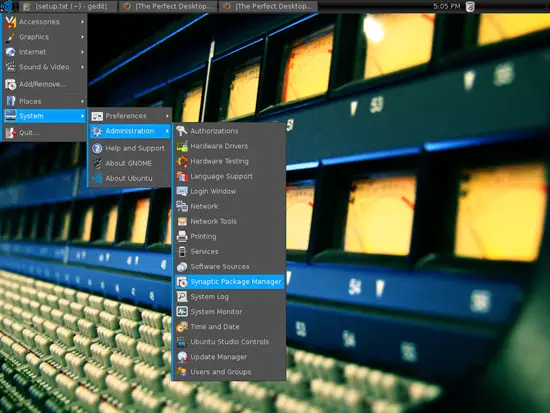 Type in your password: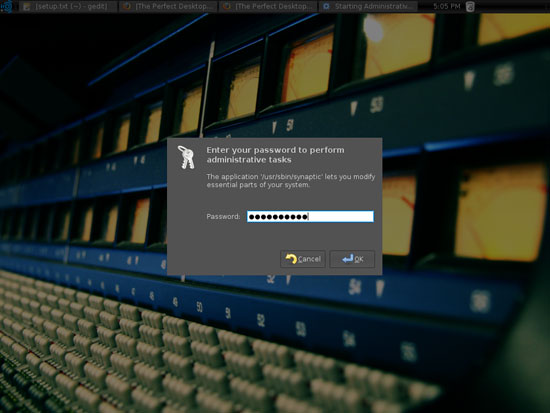 In the Synaptic Package Manager, go to Settings > Repositories: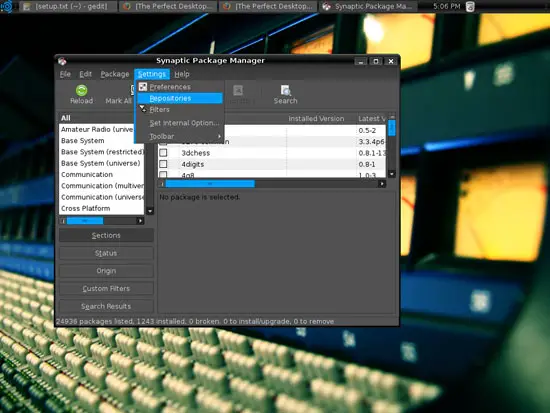 In the Software Sources window, go to the Third-Party Software tab and mark the hardy partner repository (you don't need to enable the source repository). To enable the Medibuntu repository, click on the Add button: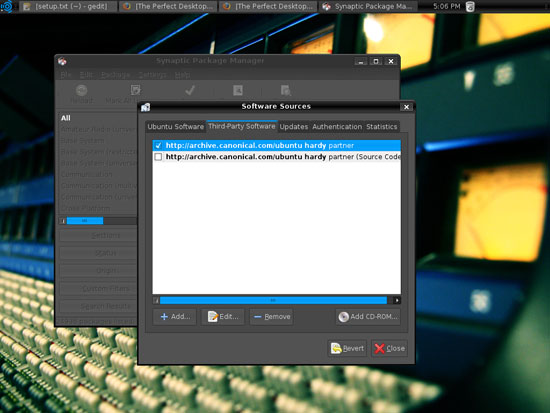 Fill in the following line and click on Add Source:
deb http://packages.medibuntu.org/ hardy free non-free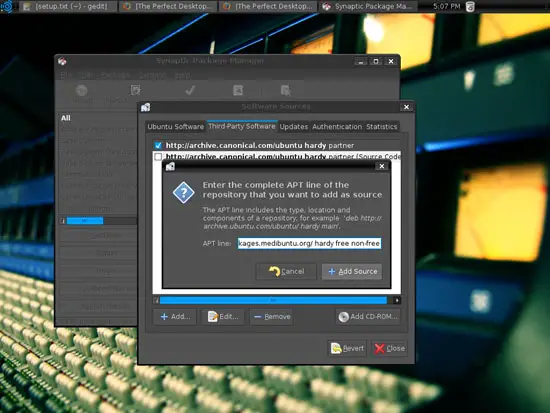 Then click on Close:
The next message tells us that we have to click on the Reload button, so we close that message...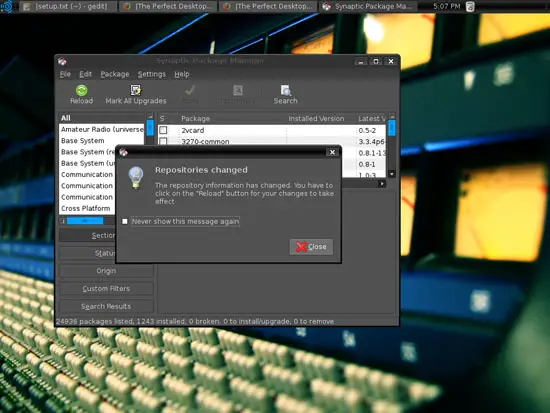 ... and click on Reload to update our packages database: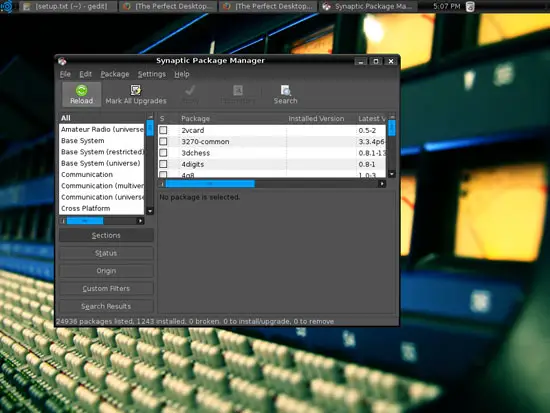 You can ignore the following GPG error, it's nothing serious: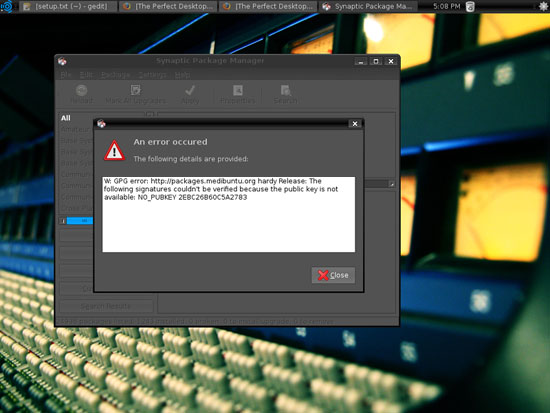 Don't leave Synaptic yet, as we will need it in the next chapter...
6 Install Additional Software
Still in Synaptic, we can use it to install additional software.
Select the following packages for installation (* is a wildcard; e.g. gstreamer* means all packages that start with gstreamer):
opera
flashplugin-nonfree
filezilla
thunderbird
evolution
amule-utils-gui
amule
azureus
bittornado-gui
xchat-gnome
gnucash
skype
googleearth
acroread*
mozilla-acroread
openoffice.org
amarok
banshee
mplayer*
mozilla-mplayer
rhythmbox
gtkpod-aac
xmms2*
dvdrip
sound-juicer
vlc*
gstreamer*
helix-player
mozilla-helix-player
xine-ui
xine-plugin
non-free-codecs
msttcorefonts
libdvdcss2
k3b
kompozer
bluefish
quanta
sun-java6* (except sun-java6-doc)
There are also lots of other applications available that you can install as well if you like.
You can use the search function to search for the desired packages: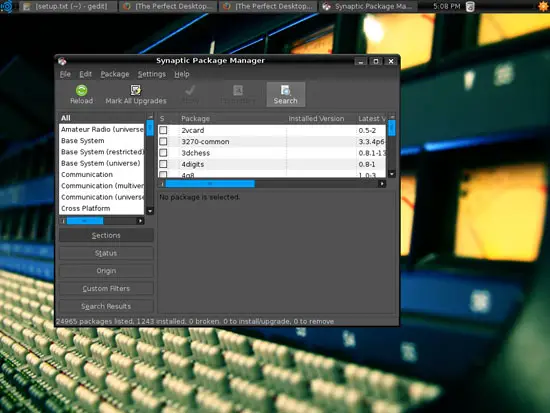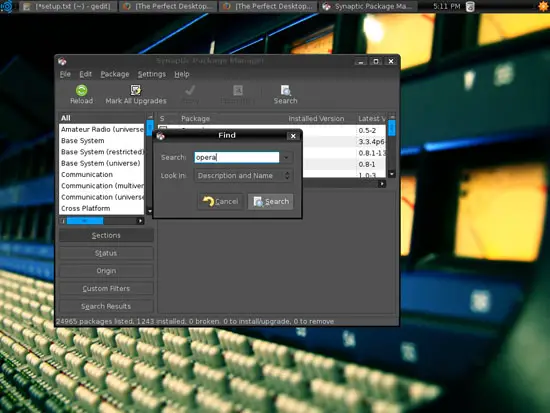 To select a package, click on the checkbox left of it and select Mark for Installation from the menu: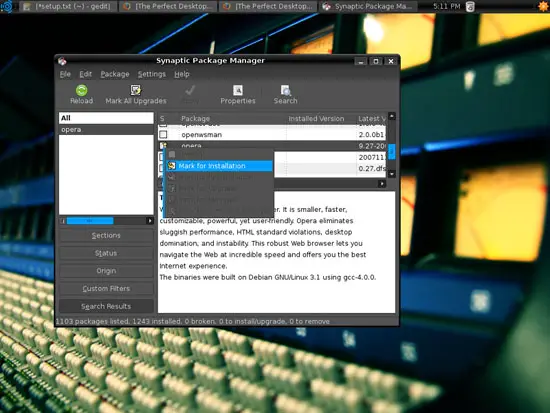 If a package has dependencies, click on Mark to install them as well: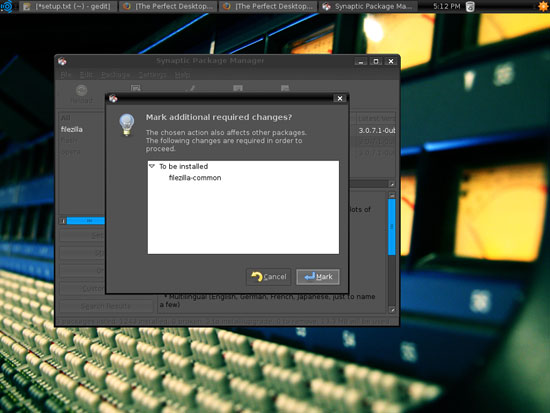 After you've selected all wanted packages, click on the Apply button: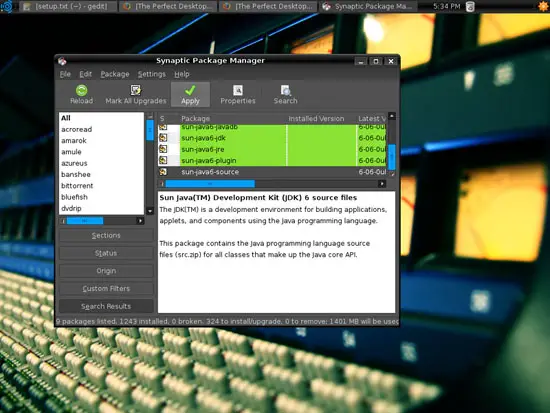 Confirm your selection by clicking on Apply again: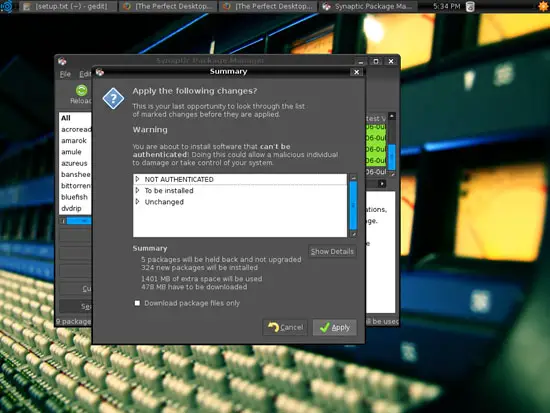 Afterwards all selected packages are being downloaded and installed: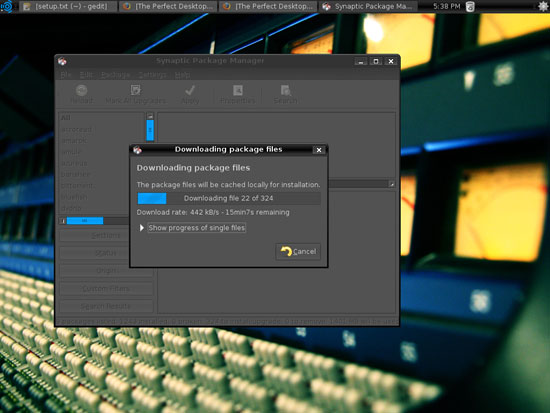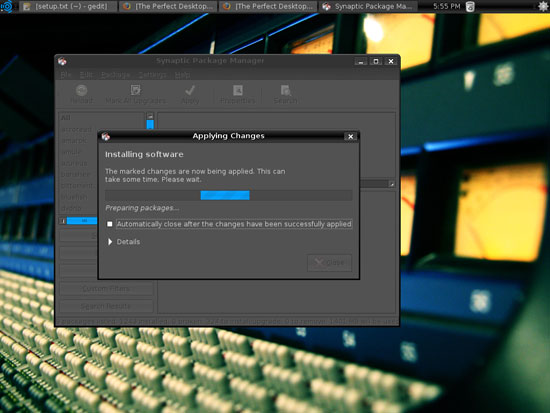 Some packages require that you accept their licenses; please do so and click on Forward to continue the installation: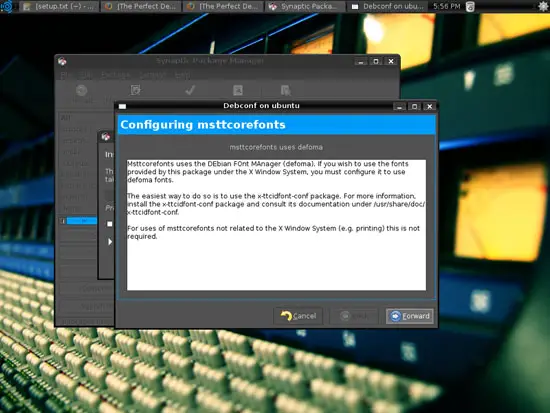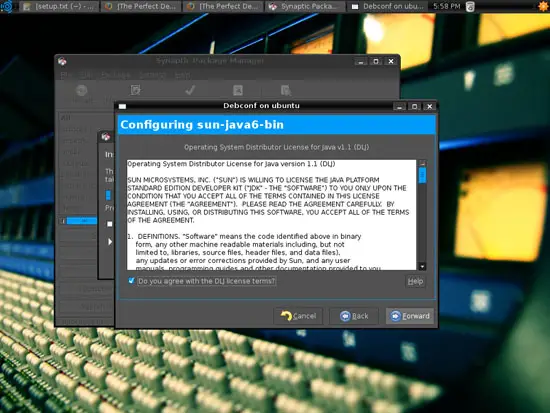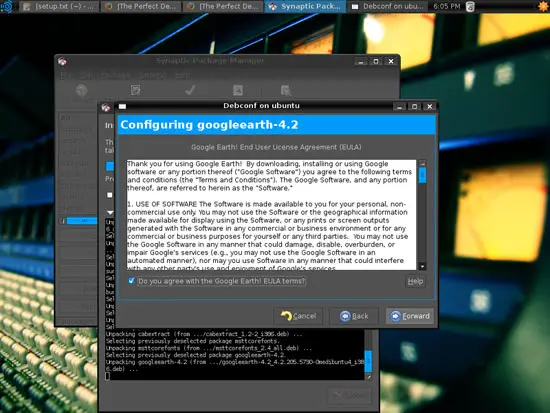 After all packages have been installed, click on Close: