ISP-Server Setup - Ubuntu 5.10 "Breezy Badger"
This is a "copy & paste" HowTo!
The easiest way to follow this tutorial is to use a command line client/SSH client (like
PuTTY
for Windows) and simply copy and paste the commands (except where you have to provide own information like IP addresses, hostnames, passwords,...). This helps to avoid typos.
ISP-Server Setup - Ubuntu 5.10 "Breezy Badger"
Version 1.0
Author: Till Brehm <t.brehm [at] ispconfig [dot] org>, Falko Timme

This is a detailed description about the steps to be taken to setup a Ubuntu based server (Ubuntu 5.10 - Breezy Badger) that offers all services needed by ISPs and hosters (web server (SSL-capable), mail server (with SMTP-AUTH and TLS!), DNS server, FTP server, MySQL server, POP3/POP3s/IMAP/IMAPs, Quota, Firewall, etc.).
I will use the following software:
Web Server: Apache 2.0.x
Mail Server: Postfix (easier to configure than sendmail; has a shorter history of security holes than sendmail)
DNS Server: BIND9
FTP Server: proftpd
POP3/POP3s/IMAP/IMAPs: in this example you can choose between the traditional UNIX mailbox format (we then use ipopd/uw-imapd) or the Maildir format (in this case we will use Courier-POP3/Courier-IMAP).
Webalizer for web site statistics
In the end you should have a system that works reliably and is ready for the free webhosting control panel ISPConfig (i.e., ISPConfig runs on it out of the box).
I want to say first that this is not the only way of setting up such a system. There are many ways of achieving this goal but this is the way I take. I do not issue any guarantee that this will work for you!
Requirements
To install such a system you will need the following:
A Ubuntu install CD (available here: http://www.ubuntu.com/download/)
An internet connection since I will describe a network installation in this document.
1 The Base System
Insert your Ubuntu install CD into your system and boot from it (enter server at the boot prompt to install only a base system suitable for servers).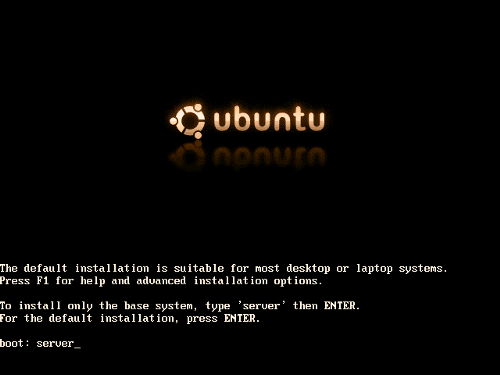 The installation starts, and first you have to choose your language: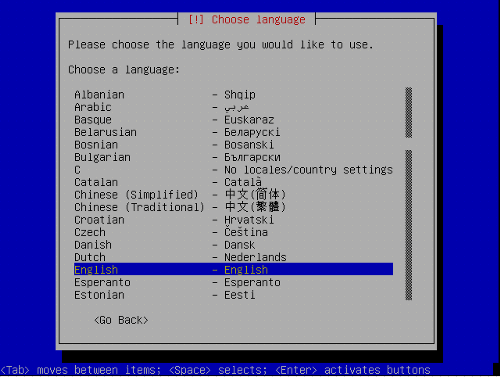 Chose your location: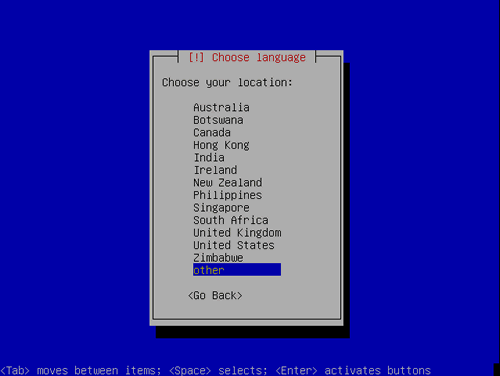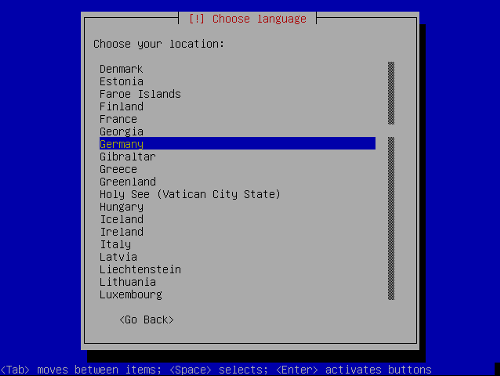 Choose a keyboard layout: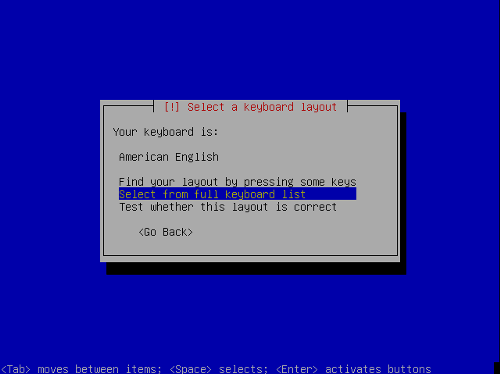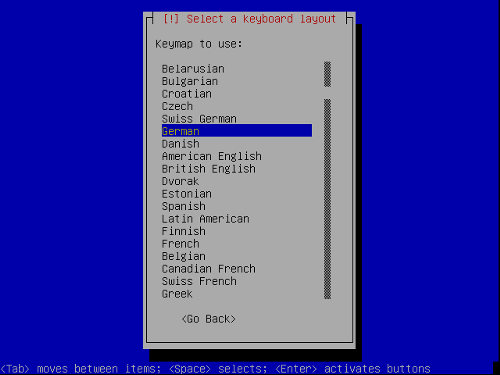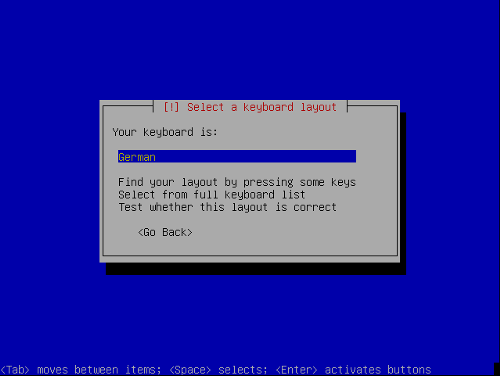 The hardware detection starts: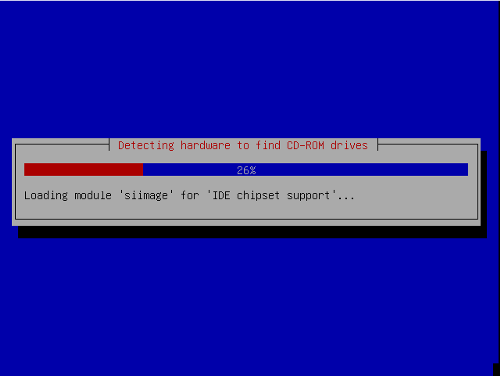 Enter the hostname. In this example, my system is called server1.example.com, so I enter server1: