How To Change Your Login Screen In Mandriva
This is a simple howto on changing your log on screen. This will also work with other distros. This is a very easy way to add more eye candy to your Linux system.
I do everything under Gnome GUI so let's get started. Please read the agreement at the bottom. First off you will need to get some new login screens. I go to www.gnome-look.org to get mine. Just look to the left side under content and click on GDM Themes. Pick one out or pick a few out, that's totally up to you. Next we need to open the Login Window Preferences screen so we can add our new theme or themes. Click on System->Administration->Login Window: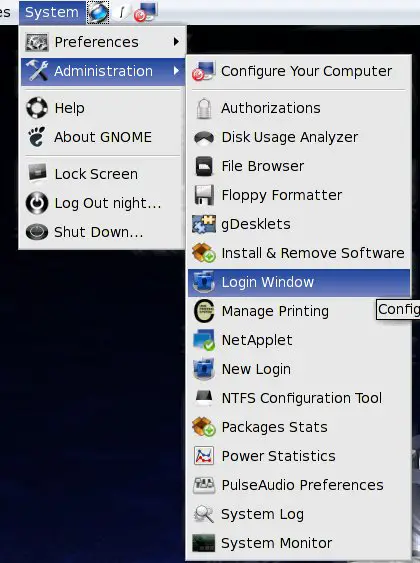 Now you will be prompted to enter your password: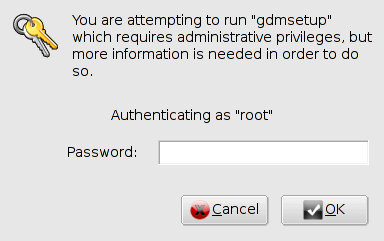 Now you are at the Login Window Preferences screen. Click the Local tab at the top. You should now be at a screen that looks like this one: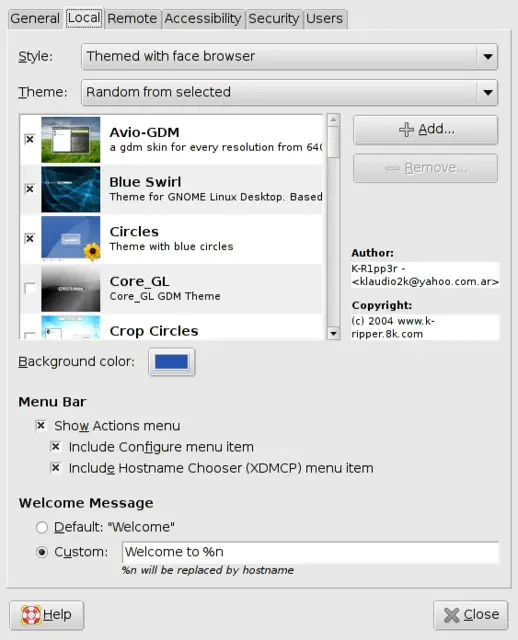 Let's go over some of the options that you see.
Style - Set to Themed with face browser
Theme - This is up to you. Do you the want the same one over and over, or do you want it to rotate? I use Random from selected and then select the ones I would like to see. If you choose this option put check marks next to the ones you want to appear.
Menu Bar - I suggest all 3 are to be checked.
Welcome Message - Up to you if you want to put in a custom comment.
Now let's install the new theme. Most themes that you download will be in tar.gz format. All you have to do is drag the file onto the screen where the other themes are. That's it, nothing to it. If they're in another format that's not drag and drop, extract them and click the Add tab on right side. Go to where you had extracted them to.
Enjoy!
Agreement: This is just general information. This is just information that I found to be useful and would like to share. I am not responsible for any problems that you encounter while using this info. I provide no warranty, guarantee, or liability of any kind. If you decide to use it, you are useing at your own risk. If you use this information, you agree that I am not to be blamed for damages, whatever their nature, resulting from the use of this guide.