Opening Files With A Single Click Instead Of A Double Click In GNOME
Version 1.0
Author: Falko Timme

This short guide describes how you can configure your GNOME desktop so that you can open files and directories with a single mouseclick instead of a double click. This is helpful if you switch from Windows to Linux and used to open files and directories with a single click on your Windows desktop, too.
I do not issue any guarantee that this will work for you!
1 Configure Single Mouseclicks
The single mouseclick can be configured in GNOME's file browser, Nautilus (this is similar to Windows where you configure the mouseclick in the Windows Explorer). Go to Places > Home Folder to open the Nautilus file browser: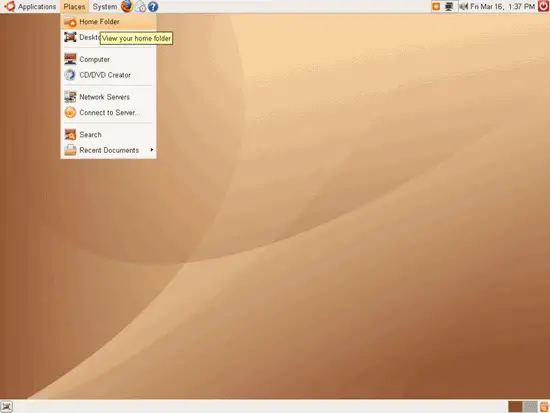 Usually you'd have to double-click a file to open it (e.g. double-click one of these wallpapers to open it in an image viewer).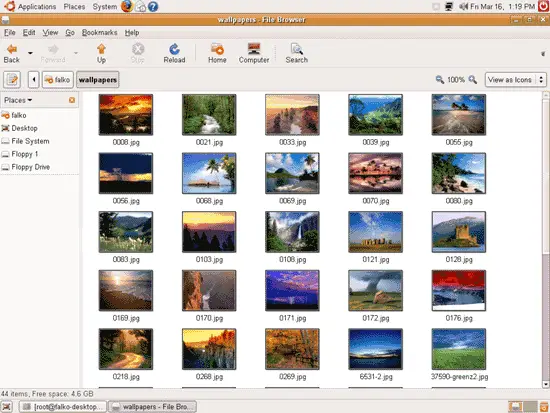 To enable the single mouseclick, go to Edit > Preferences: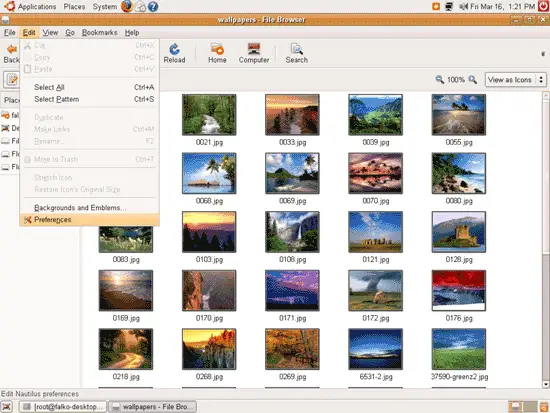 The window File Management Preferences comes up. Go to the Behavior tab and select Single click to activate items, then click on Close: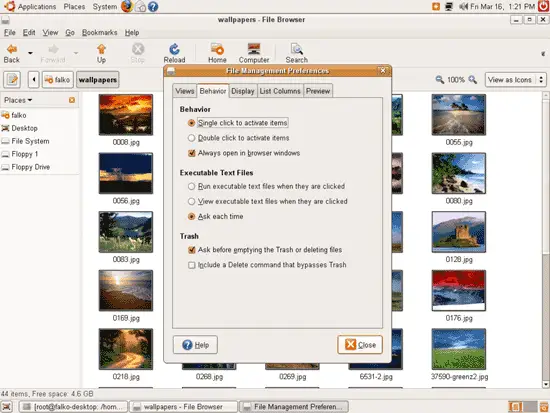 That's it. Now you can open files with a single mouseclick (e.g. click on a wallpaper once to have it opened in an image viewer).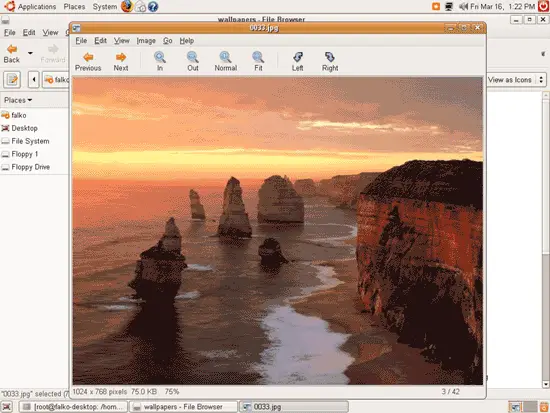 2 Links