How To Upgrade Your Desktop From Ubuntu 7.10 (Gutsy Gibbon) To 8.04 LTS (Hardy Heron) - Page 2
Coders gonna code. Start a free trial of Bitbucket Server and get your shirt.
2 Perform The Distribution Upgrade
After you've opened the Update Manager again (after a reboot) or clicked on the Check button, click on the Upgrade button to start the distribution upgrade: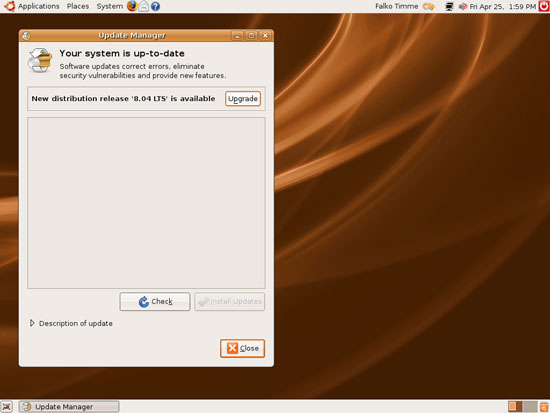 A window with the release notes for Ubuntu 8.04 opens. Click on Upgrade again: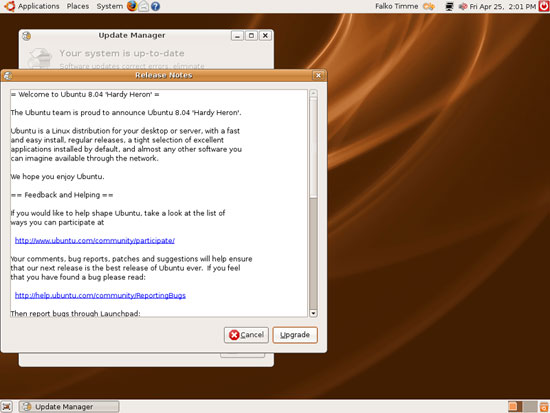 The upgrade tool is being downloaded: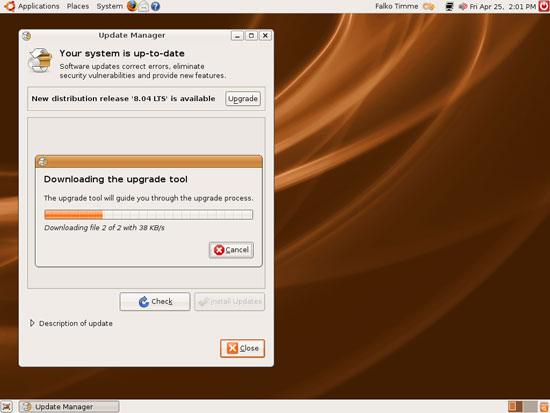 Type in your password: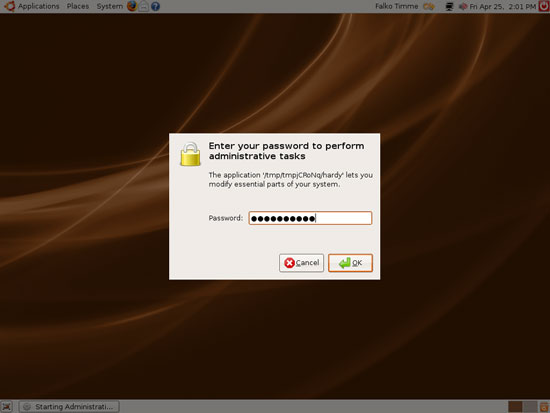 The upgrade is now being prepared: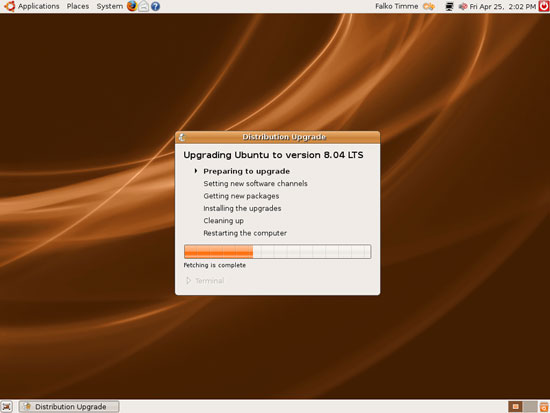 To start the upgrade from Ubuntu 7.10 to 8.04, click on the Start Upgrade button: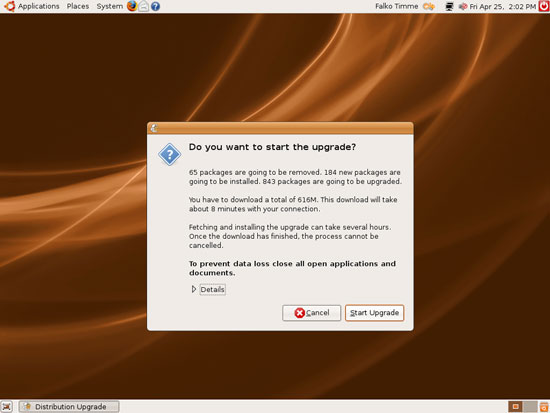 The upgrade packages are now being downloaded...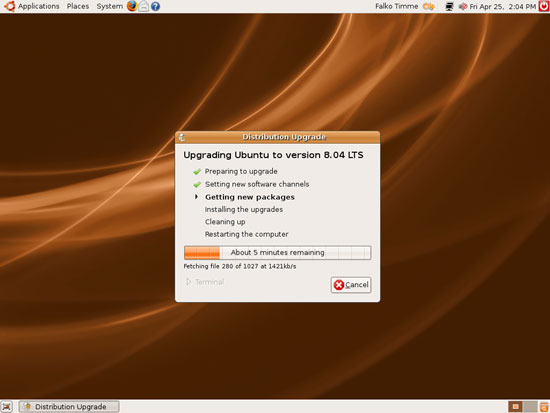 ... and installed: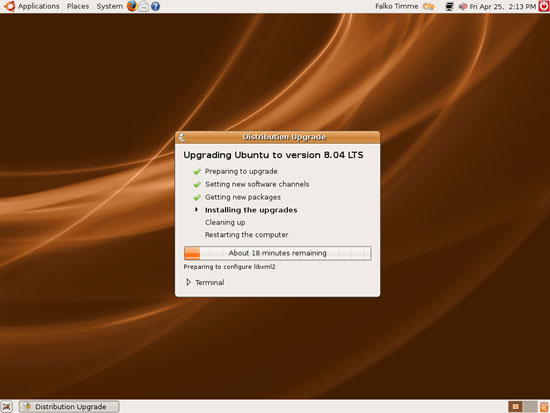 After the upgrade packages have been installed, you will be asked if you'd like to remove obsolete packages. Unless you have reasons to keep these old packages, it's a good idea to click on Remove: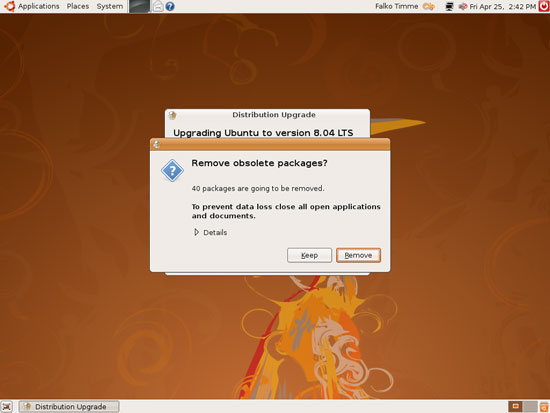 The obsolete packages are now being removed, and the system is being cleaned up: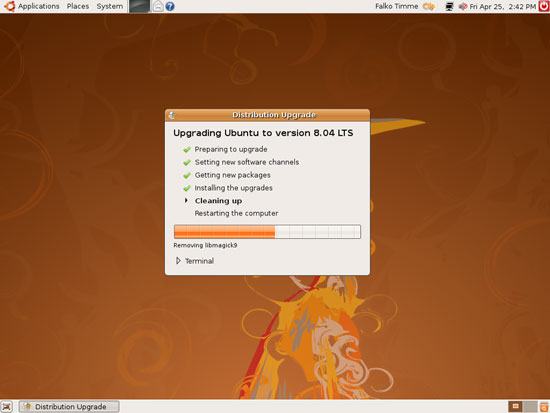 The upgrade is now finished, but for the changes to take effect the system must be rebooted, therefore click on the Restart Now button: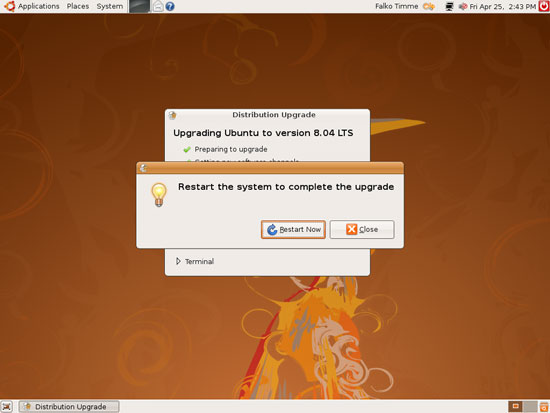 After the system has rebooted, you should find yourself on your new, shiny Ubuntu 8.04 (Hardy Heron) desktop: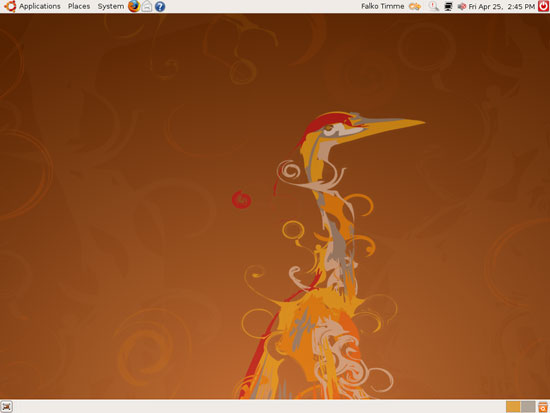 3 Links
Sub pages