Have an app idea and want to see if it'll fly?
How To Upgrade Your Desktop From Mandriva 2007.1 To Mandriva 2008.0
Version 1.0
Author: Falko Timme

This guide shows how you can upgrade your desktop from Mandriva 2007.1 to Mandriva 2008.0.
I do not issue any guarantee that this will work for you!
1 Preliminary Note
I'm using the Mandriva 2008.0 DVD in this tutorial to update the system. You can find the download here: http://www.mandriva.com/en/download, e.g. mandriva-linux-2008.0-free-dvd-i586.iso. The procedure might differ if you use the Mandriva 2008 CDs instead of the DVD.
Download the DVD .iso image and burn it onto a DVD.
2 Upgrading The System
Insert the Mandriva 2008.0 DVD into your DVD drive. You might have to tell your system that it should boot from the DVD instead of from the hard drive. You can do this in your system's BIOS. Make your DVD/CD drive the first boot device :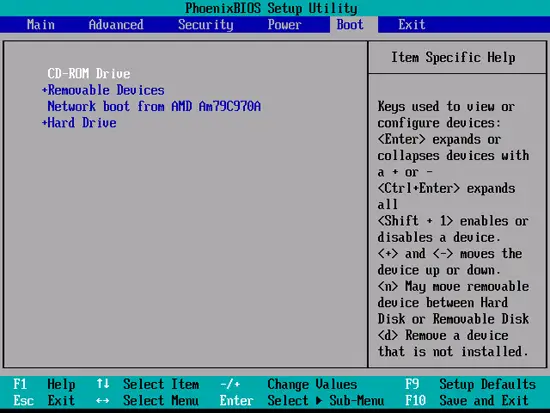 Save your changes and leave the BIOS (in most BIOS' you can do this by pressing F10):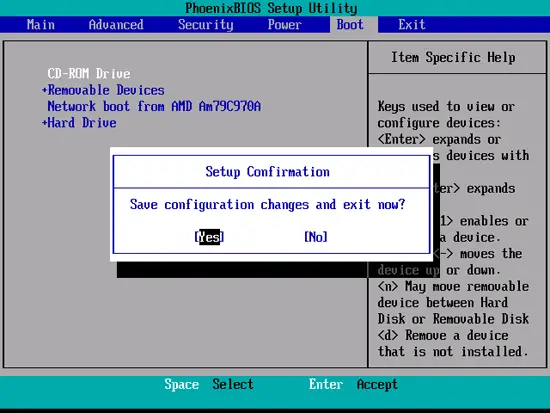 Afterwards, your system should boot from the Mandriva 2008.0 DVD. Select Install Mandriva Linux 2008 on your system: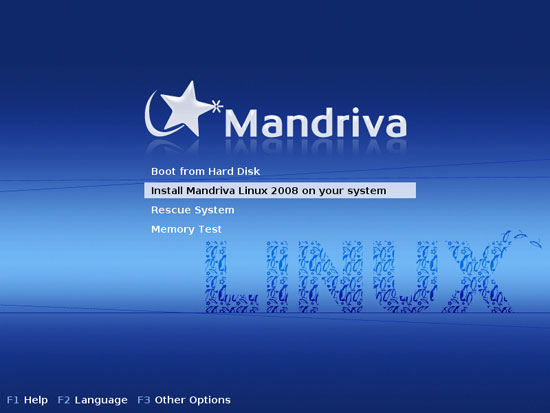 Select the language you'd like to use during the upgrade process: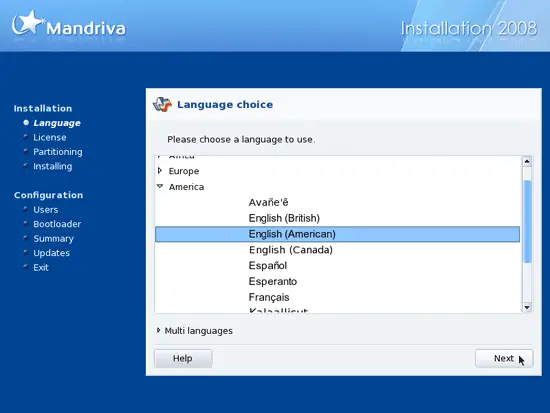 Accept the license: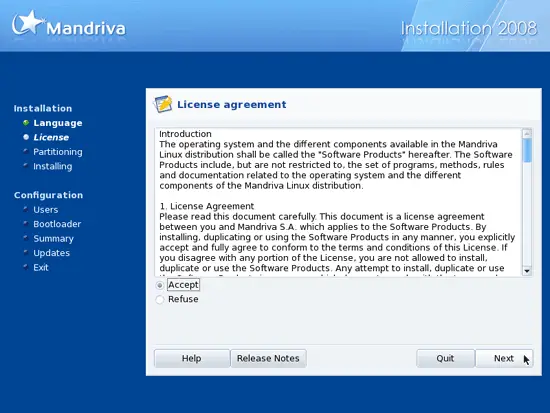 Mandriva's installer detects if there's a previous Mandriva version installed on the hard drive. Because we don't want to do a complete new installation, we select Upgrade Mandriva Linux release 2007.1 (Official):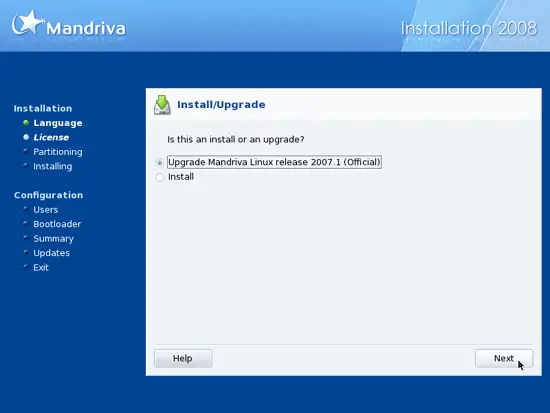 After a few moments, the upgrade begins. Be patient, this can take some time: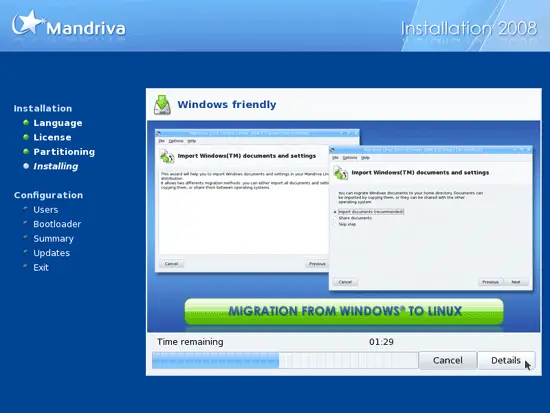 It's possible that a few updates cannot be installed. Select Skip this package and click on Ok to continue with the upgrade: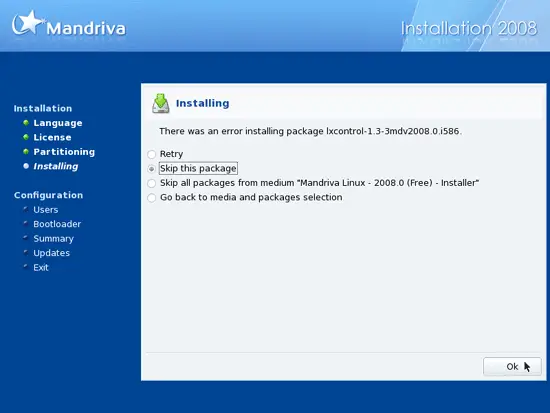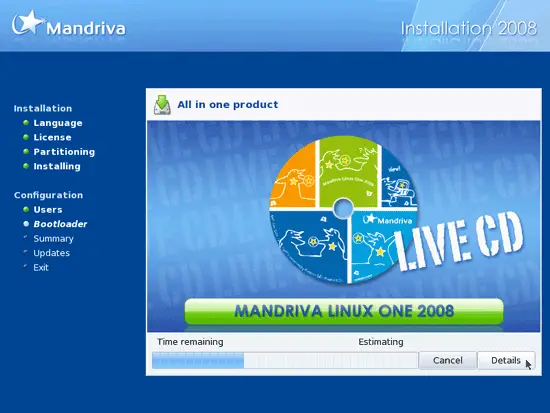 After the upgrades have been installed, you will see a summary of your system settings. If you like, you can change them by clicking on the appropriate Configure button, but since the settings are taken from your old Mandriva 2007.1 installation, they should be ok, and so you can click on Next: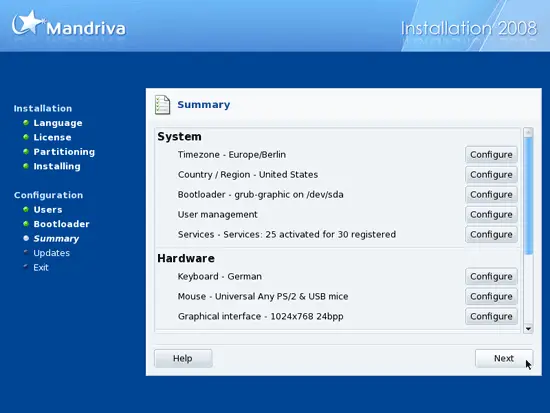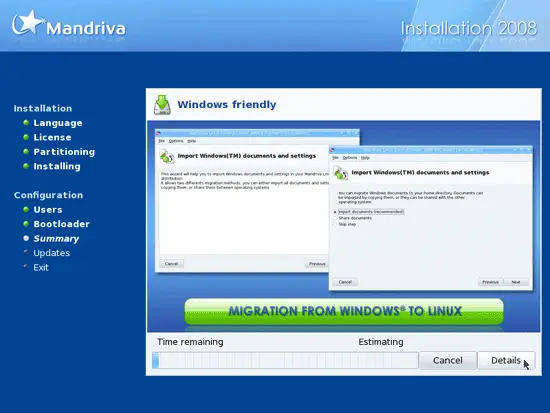 It's better to install possible updates from Mandriva's control center on the desktop, so we don't have to check for updates now: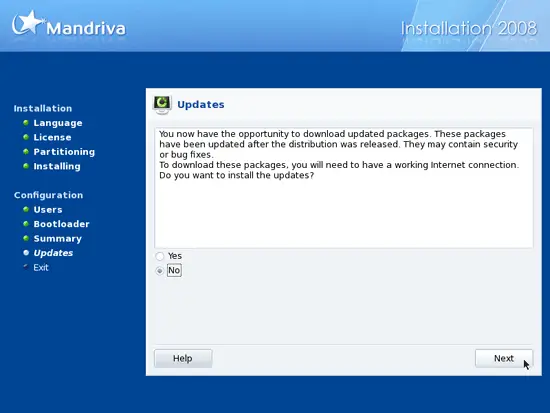 Finally, the upgrade is finished. Click on Reboot and remove the Mandriva 2008.0 DVD from the DVD drive: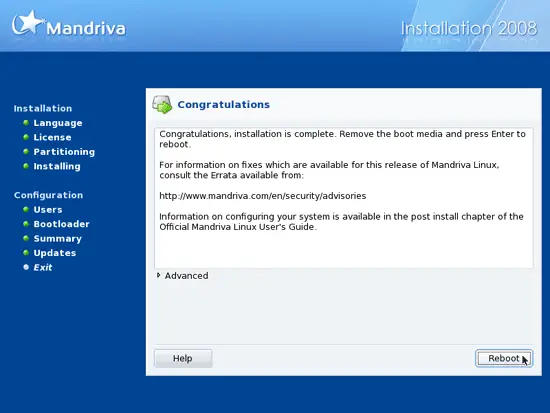 The system boots, and as you see it's booting into your shiny new Mandriva 2008.0 desktop: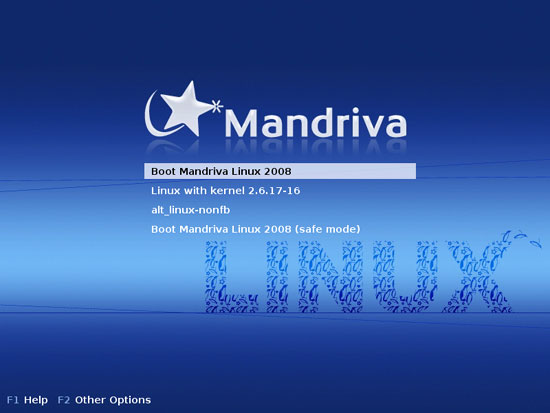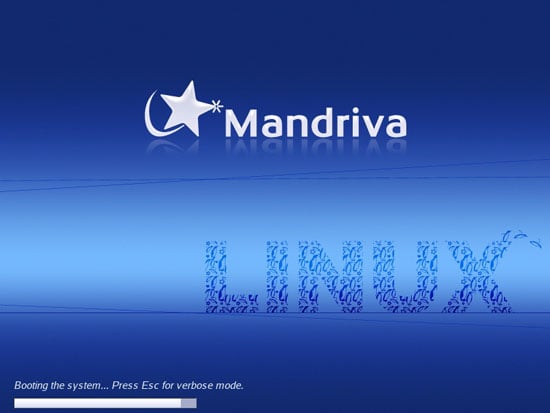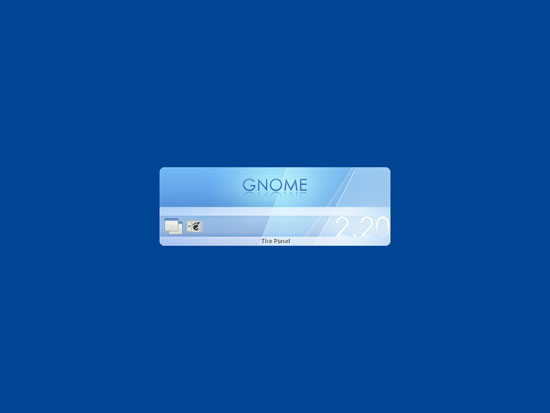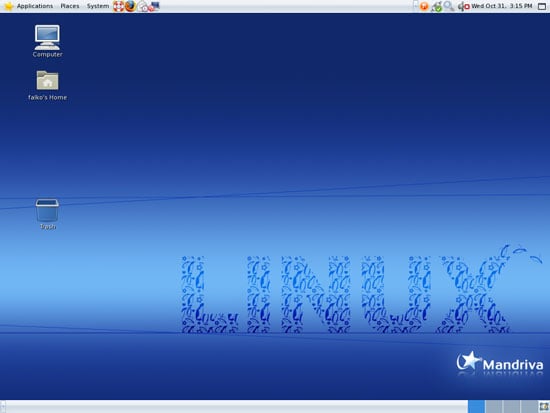 3 Links