Free eBook from Packt - Linux Mint Essentials
Linux Mint Essentials is an all-inclusive guide to Linux Mint, and will teach you everything you need to know in order to use a Linux Mint system. The book starts with the installation process and covers task-oriented topics such as browsing the Internet and installing software as well as shell commands. This guide walks the reader through installing and maintaining Linux Mint on a personal computer.
Using task-oriented examples, readers will journey through understanding what sets Mint apart from the competition, how to maintain it, and how to use it. Topics covered in the book include getting acquainted with Cinnamon, navigating the filesystem, software management, an introduction to the terminal, and more!
A practical guide to Linux Mint for the novice to the professional.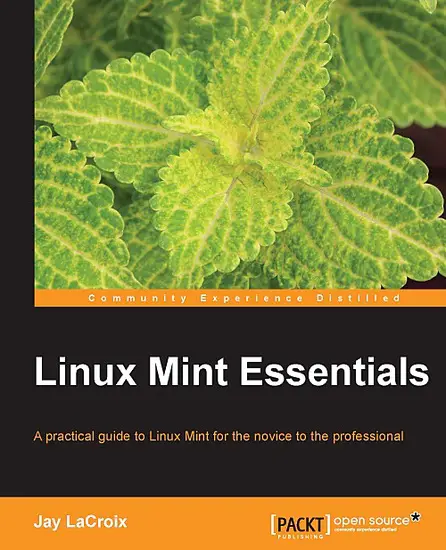 What you will learn
Explore Linux Mint's functions
Configure and install the distribution
Discover the Cinnamon user interface
Manage user permissions
Understand how to launch programs
Learn how to use shell commands
Set up Mint Firewall to prevent attacks and explore disaster recovery
Play music and videos
Manage digital camera photos
Troubleshoot your Mint system
Click here to get the free eBook.
About the Author
Jay LaCroix is a technologist and open-source enthusiast, specializing in Linux. Jay currently works as a Senior Solutions Architect and holds a master's degree in Information Systems Technology Management from Capella University. In addition, Jay also has a YouTube channel, available at LearnLinux.tv, where he posts instructional tutorial videos. He has also written Mastering Linux Network Administration, also published by Packt Publishing.