Have an app idea and want to see if it'll fly?
Running The Chromium Browser On Ubuntu 8.04 With CrossOver Chromium
Version 1.0
Author: Falko Timme

Chromium is an open-source browser project that is the basis for Google's Chrome browser. Right now, Chromium doesn't support Linux natively, but Codeweavers has created a Linux port called CrossOver Chromium that can be installed free of charge. This guide shows how to install CrossOver Chromium on Ubuntu 8.04.
Open Firefox and go to http://www.codeweavers.com/services/ports/chromium/. Select the Chromium package for Ubuntu and Debian:
In the Firefox download dialogue, select Open with GDebi Package Installer (default):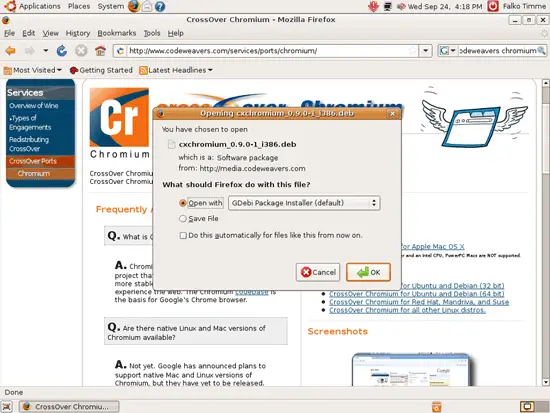 After the Package Installer has started, click on the Install Package button: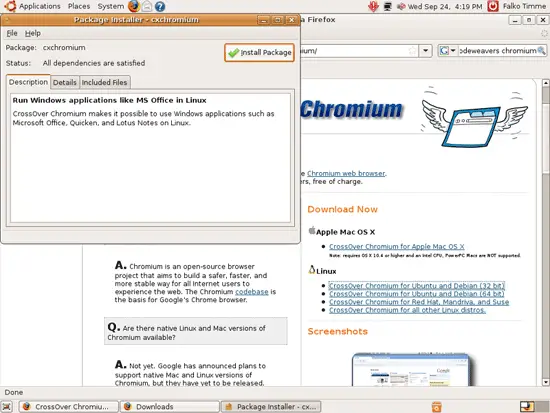 Type in your password: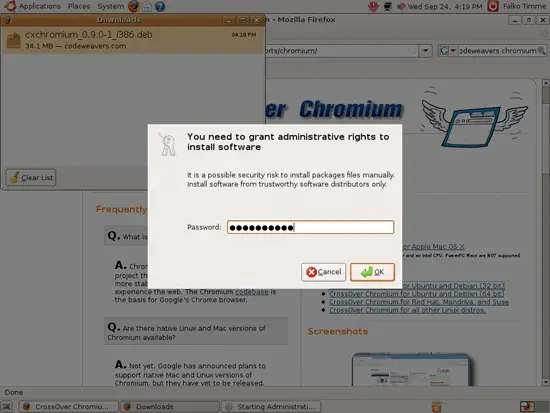 CrossOver Chromium is now being installed: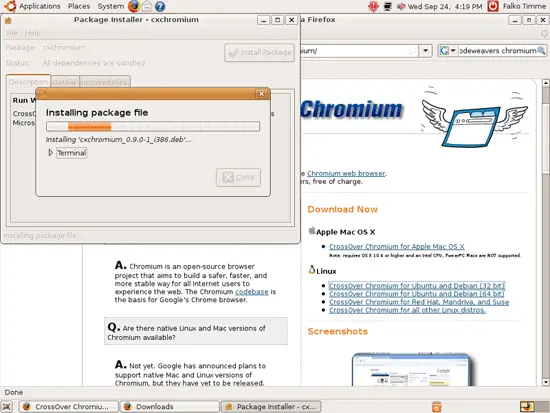 Afterwards, click on Close and leave the Package Installer: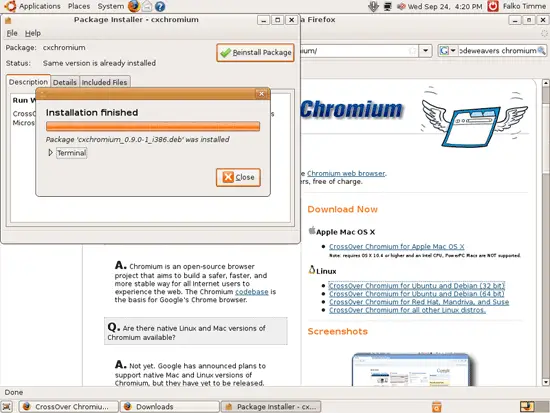 You can now start Chromium by going to Applications > Crossover Chromium > Chromium: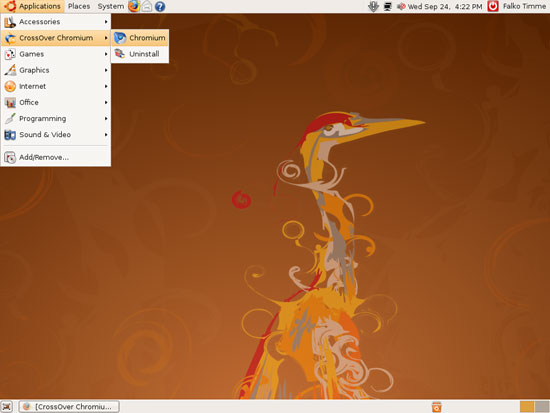 This is what Chromium looks like: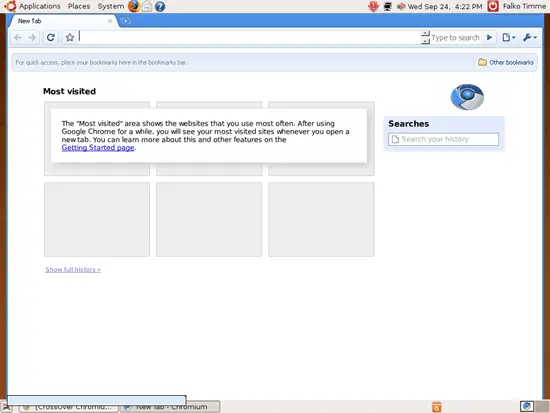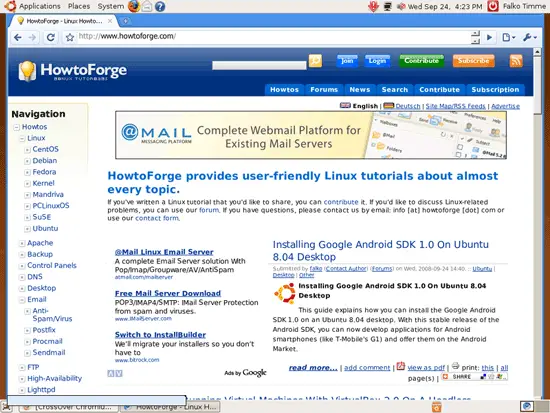 Links