Running Simple Groupware On Nginx (LEMP) On Debian Squeeze/Ubuntu 11.10 - Page 2
Now we can launch the web-based Simple Groupware installer by going to http://www.example.com/sgs_installer.php - select the version you want to install (e.g. 0.742) and click on the INSTALL link in front of it: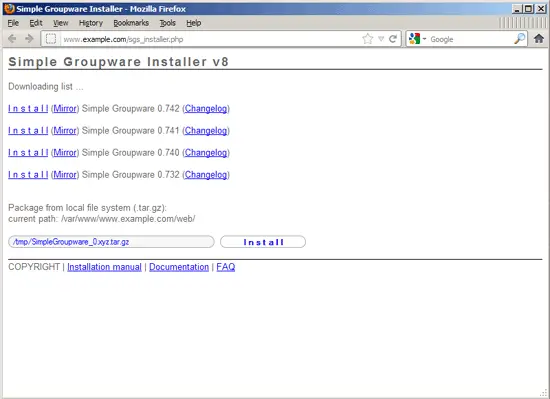 The Simple Groupware package is now being downloaded and installed. Click on CONTINUE: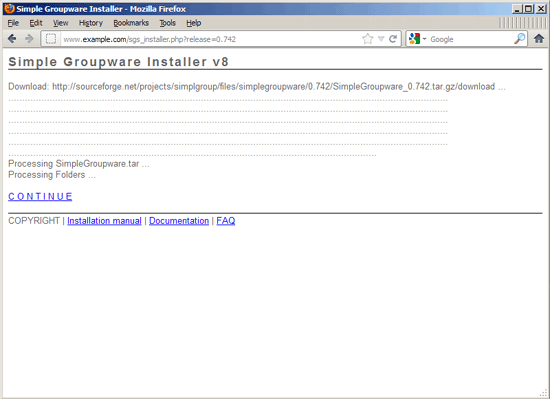 Select the language that you want to use for Simple Groupware: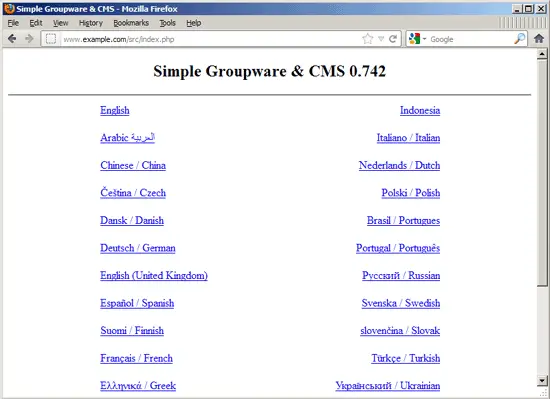 The selected language is now being installed. Click on Continue: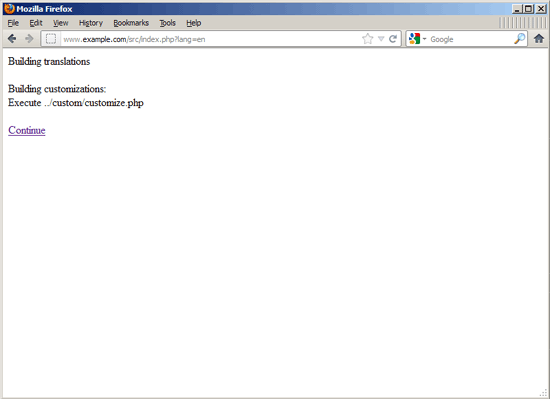 Next fill in the database details (user: sgware_admin; password: sgware_admin_password; database: sgware), select MySQL as the database backend in the Database drop-down menu, specify an admin username and password and select a folder structure to install (if you are new to Simple Groupware, you can install demo folders to play with). Then scroll down to the bottom of the page...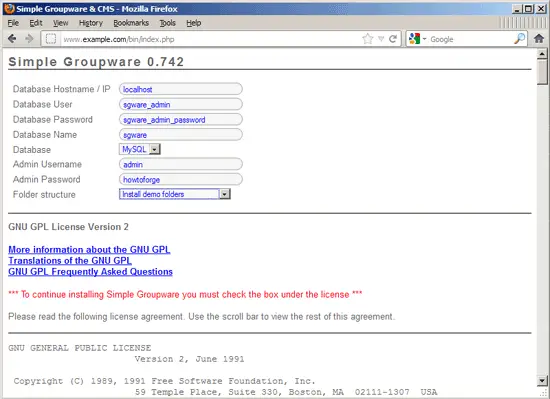 ... and accept the license. Click on Install afterwards: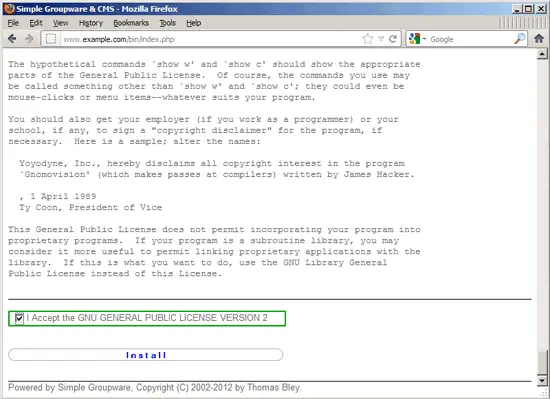 The installation is now being completed: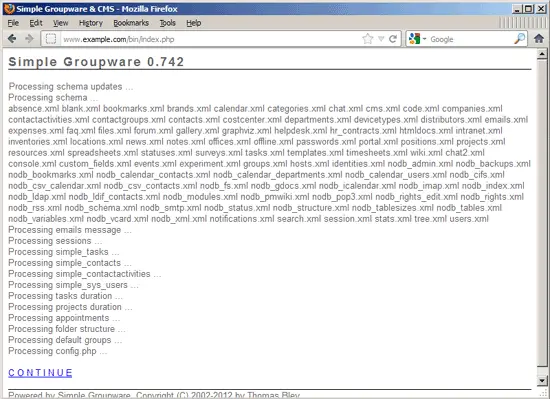 Afterwards you are taken to the Simple Groupware web interface - if you see this, your installation was successful, and you can now start to use Simple Groupware.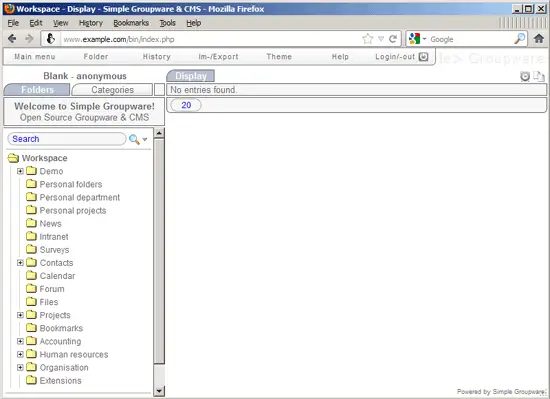 The administration settings can be found under Main menu > Administration (if you don't see this menu item, please log out and back in as the administrator). Here you can install extensions (click on the Simple Groupware Extensions link), for example, or change Simple Groupware settings (click on the Change Setup settings link):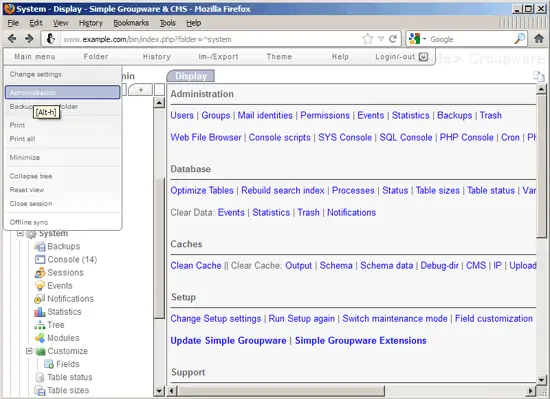 If you want to use WebDAV with Simple Groupware, the WebDAV URL is http://www.example.com/sgdav. Please note that by default, anonymous logins are enabled. To make your users authenticate with their username and password, go to Change Setup settings and uncheck the box Enable anonymous access: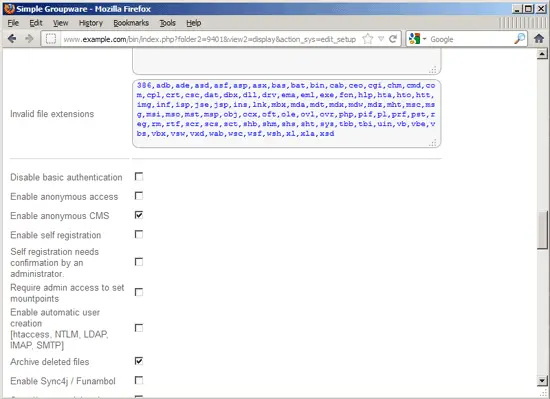 Please note that currently not all WebDAV operations are supported. You can find details about the current state of the Simple Groupware WebDAV implementation on http://www.simple-groupware.de/cms/WebDAV.
One note for WebDAV users under Windows: on Windows XP SP3 I had the following problem: when I used the WebDAV URL http://www.example.com/sgdav, I couldn't log into WebDAV although my username and password were correct. By using http://www.example.com:80/sgdav instead I could log in, but got an infinite folder recursion problem. I could solve both problems by using http://www.example.com/sgdav/# - see http://www.thrrrust.com/~pclark/blog/2005/03/fun-with-windows-xp-and-webdav.html (including the second comment).
4 Links
About The Author

Falko Timme is the owner of

Timme Hosting (ultra-fast nginx web hosting). He is the lead maintainer of HowtoForge (since 2005) and one of the core developers of ISPConfig (since 2000). He has also contributed to the O'Reilly book "Linux System Administration".