Installing The Sugar Desktop Environment On Ubuntu 9.04
Version 1.0
Author: Falko Timme


Follow me on Twitter

Sugar is the desktop environment that is used for the "One Laptop per Child" (OLPC) netbooks. It can also be installed on normal computers. This guide shows how you can install Sugar on an Ubuntu 9.04 desktop.
I do not issue any guarantee that this will work for you!
1 Preliminary Note
I'm assuming that you already have a working Ubuntu 9.04 desktop.
2 Installing Sugar
Sugar is available as a package for Ubuntu 9.04, so we can install it using Synaptic. Go to System > Administration > Synaptic Package Manager: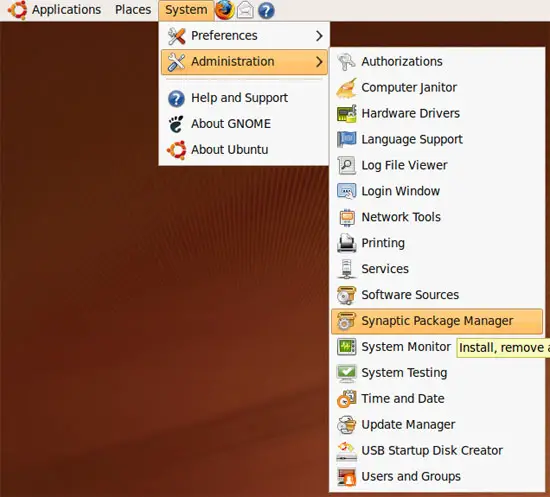 Type in your password: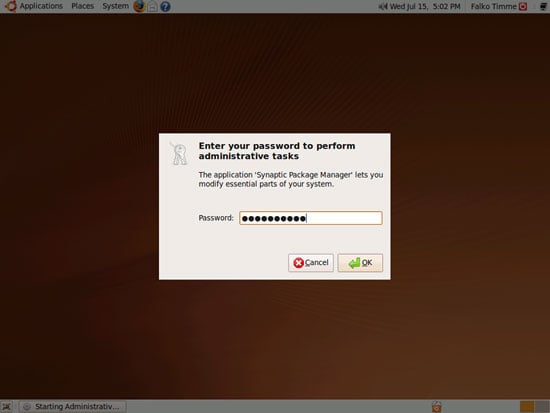 You can use the Quick search to search for sugar: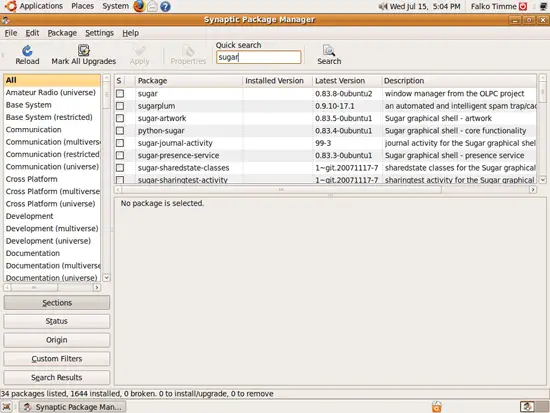 Click on the checkbox in front of the sugar package and select Mark for Installation: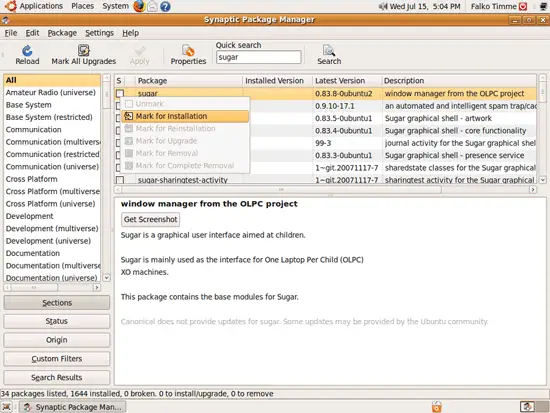 The sugar package has a few dependencies; accept them by clicking on the Mark button: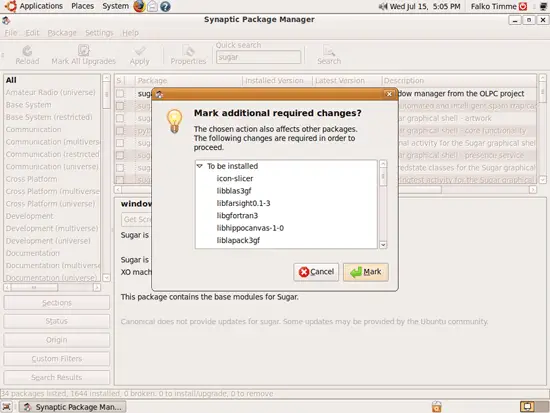 Also select the package sugar-activities for installation...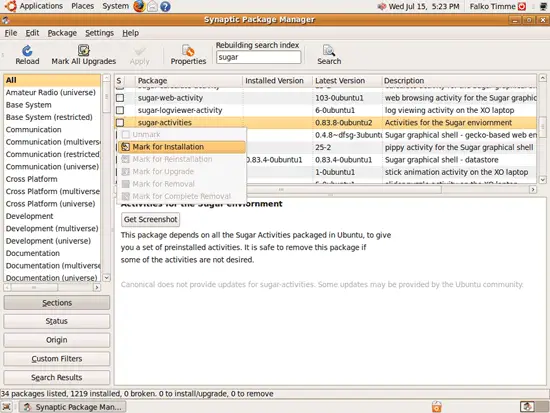 ... and click on Apply to start the installation: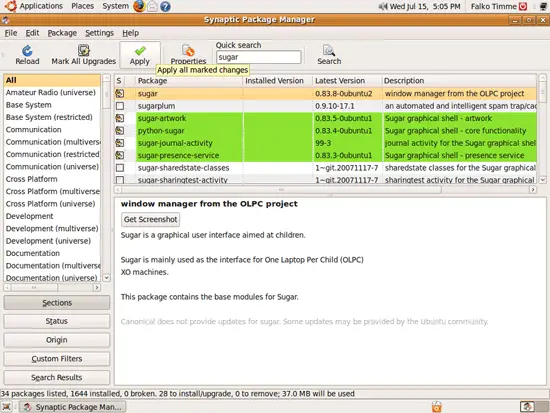 Confirm your selection by clicking on Apply: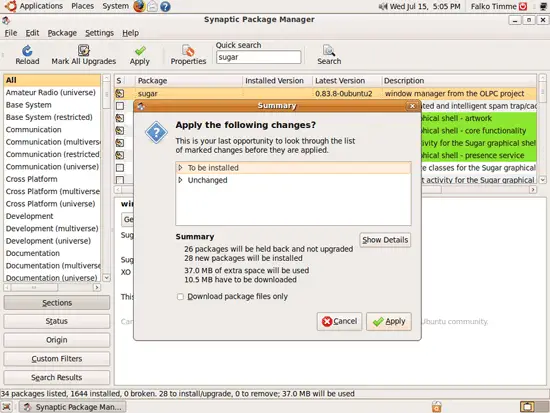 Afterwards the packages are being downloaded and installed: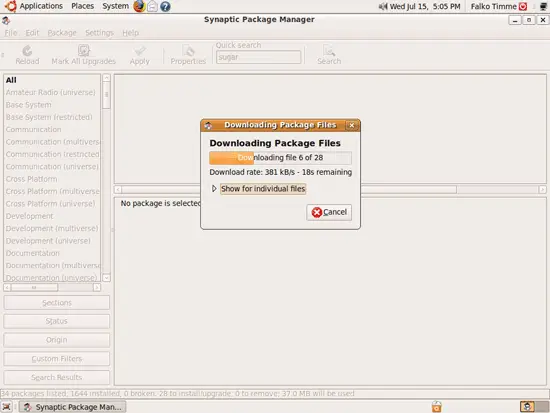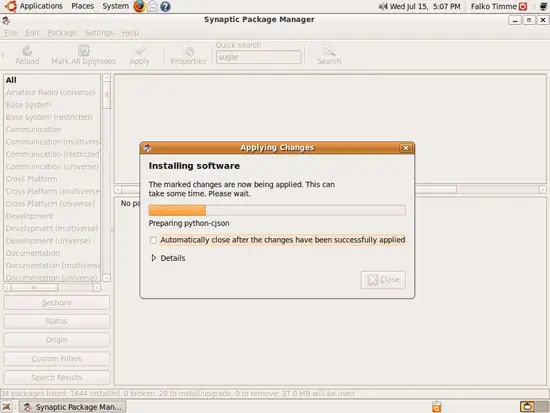 Click on Close afterwards and leave the Synaptic Package Manager: