Installing The Elisa Media Center On Ubuntu 8.10 - Page 2
Afterwards, you can start Elisa under Applications > Sound & Video > Elisa Media Center: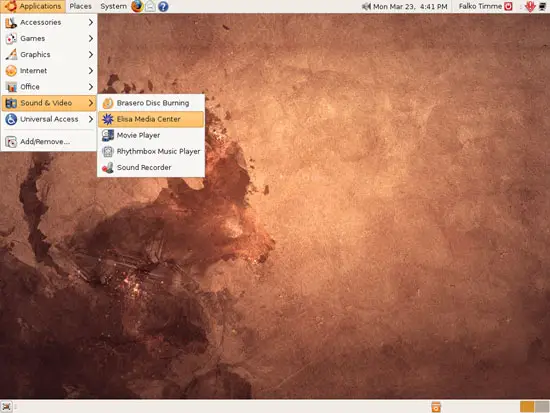 Elisa starts up: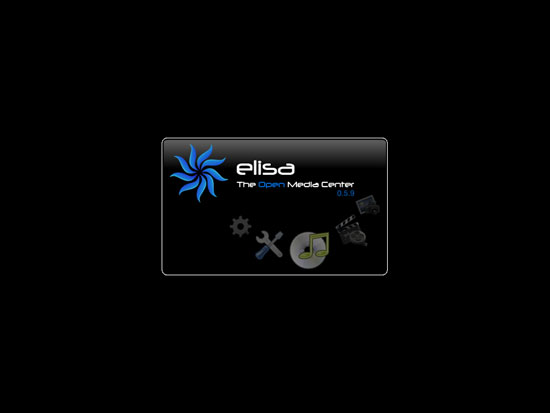 This is how Elisa looks. Select any of the icons to go to the respective section,...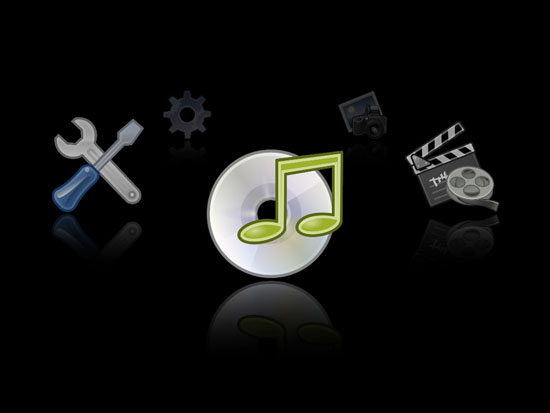 ... e.g. Music, ...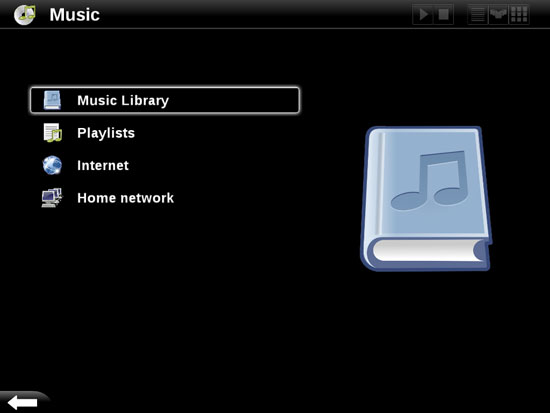 ... Video, ...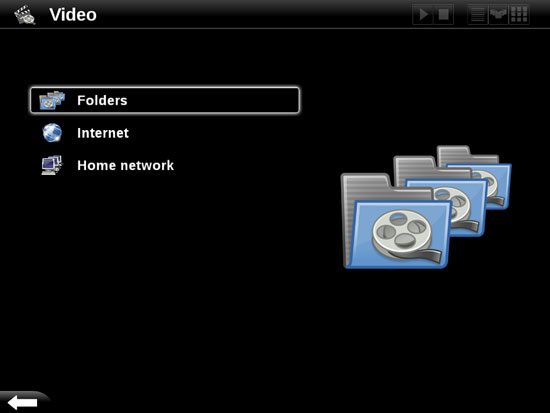 ... Pictures, ...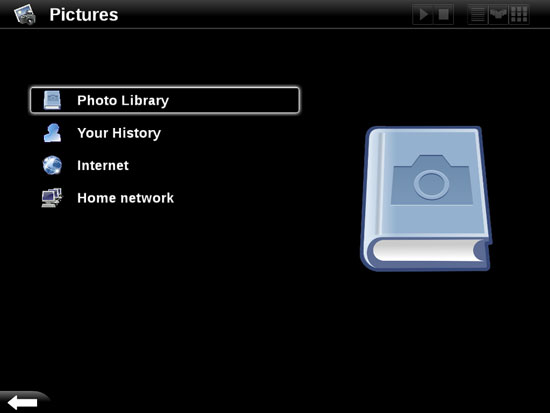 ... or Settings: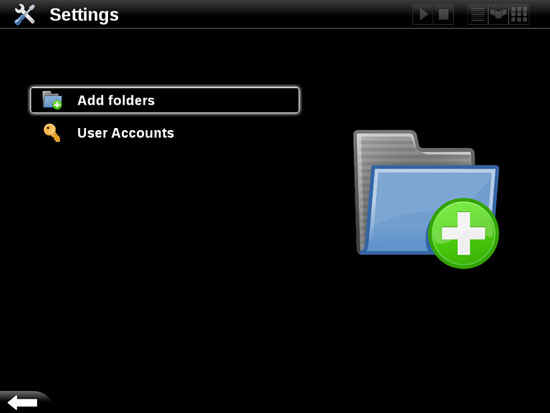 To leave a subsection, you can click on the white arrow in the bottom left corner (or use the ESC key). To leave Elisa, press ESC while you're in the top section.
Links