Installing Speed Dreams 1.4.0 RC1 On Ubuntu 9.10
Version 1.0
Author: Falko Timme


Follow me on Twitter

Speed Dreams is is a free, 3d cross-platform, open source motorsport simulation and racing game, released under the GNU General Public License (GPL). This guide shows how to install it on an Ubuntu 9.10 desktop.
I do not issue any guarantee that this will work for you!
Installing Speed Dreams
Open Firefox and go to http://www.speed-dreams.org/. Click the Download link (http://www.speed-dreams.org/#download):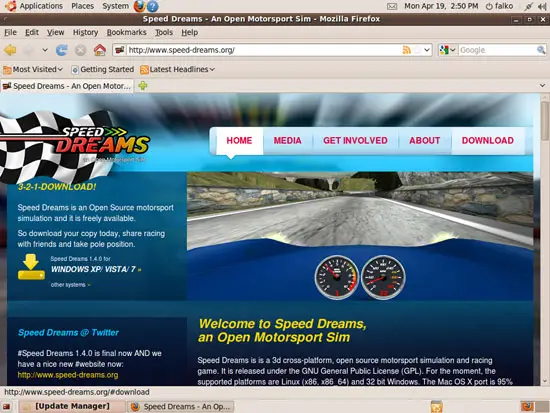 On the Download page, you can find .deb packages (Base and Data & Robots) for Ubuntu 9.10 32bit and 64bit. Pick the right ones for your architecture. It doesn't matter if you install Base first and then Data & Robots or vice versa. In this example, I install Data & Robots first. Click the package link...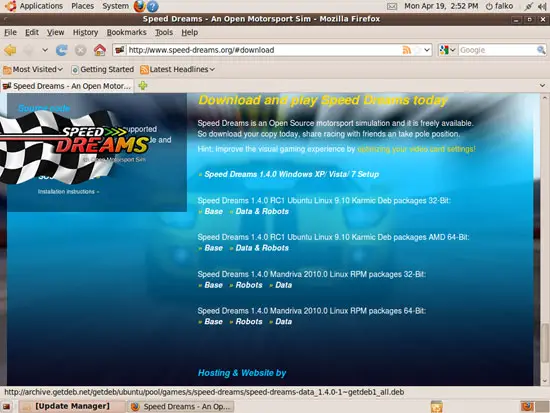 ... and then, in the Firefox download dialoge, select Open with GDebi Package Installer (default):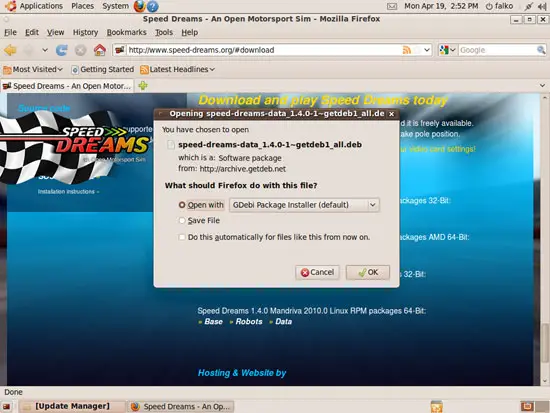 After the download has finished, the Package Installer opens. Click the Install Package button: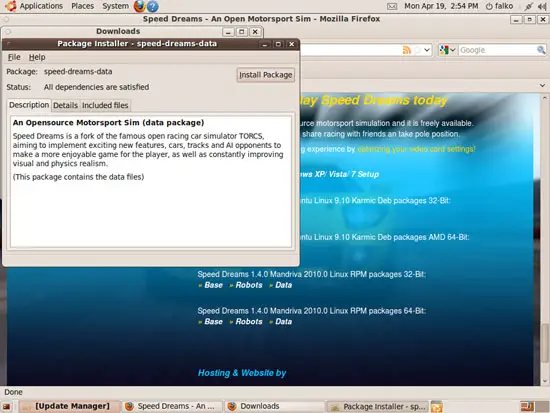 Type in your password: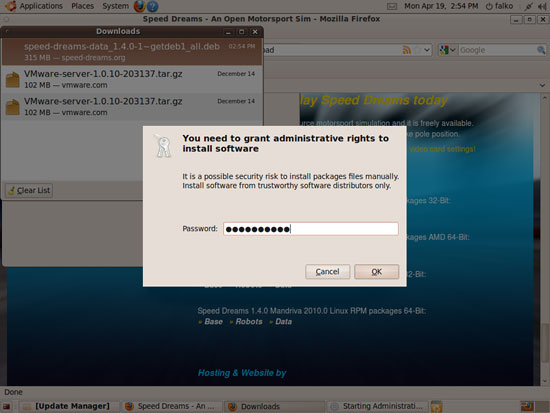 Afterwards, the Data & Robots package is being installed: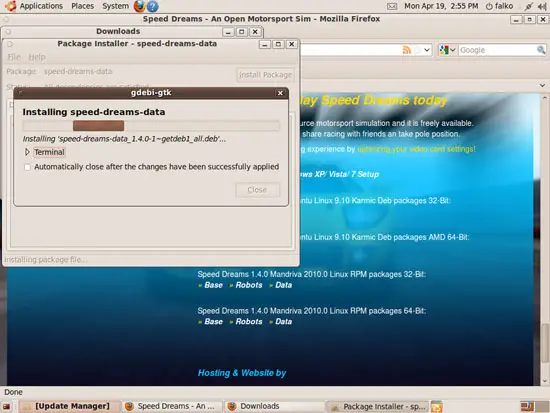 Click Close to leave the Package Installer afterwards: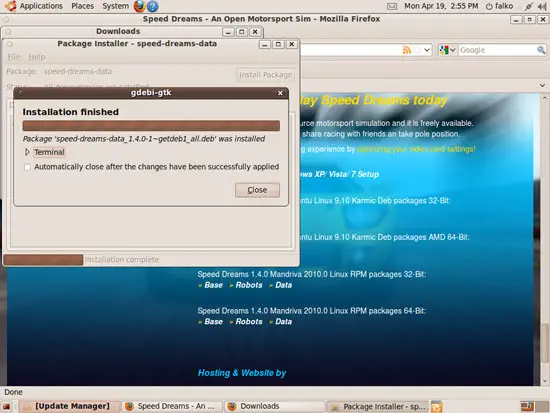 Now do the same again for the Base package - select Open with GDebi Package Installer (default) in Firefox: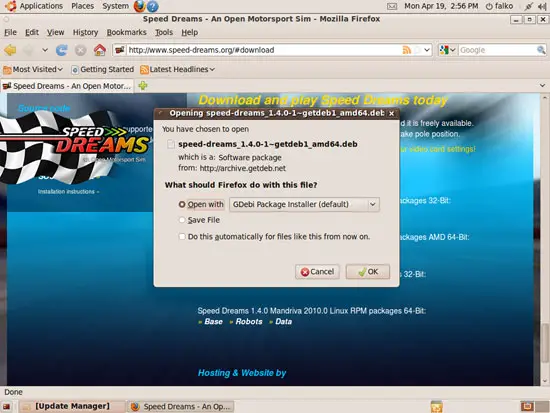 Then install it using the Package Installer: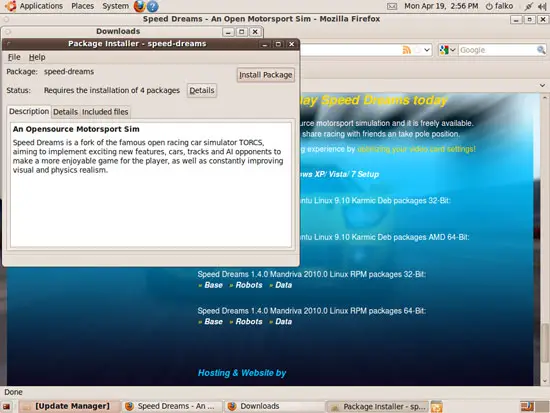 Afterwards, you can launch Speed Dreams by going to Applications > Games > Speed Dreams: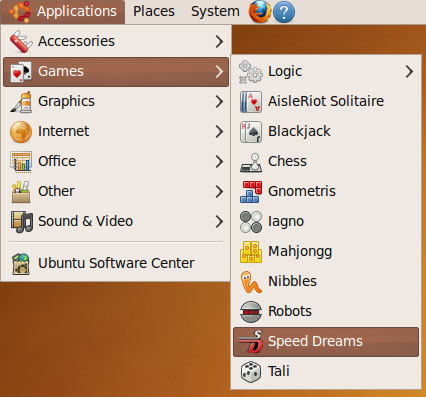 Here are a few screenshots of the game: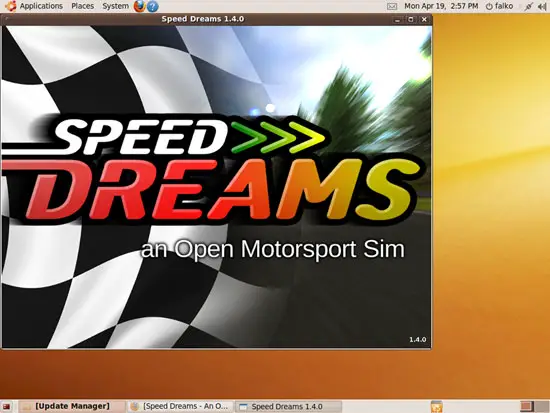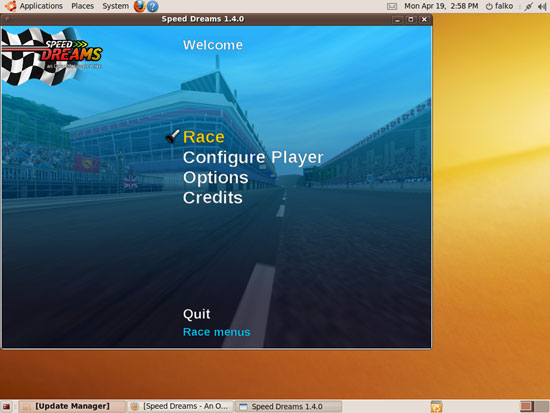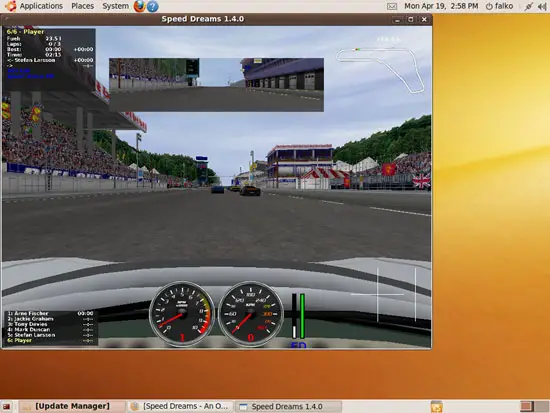 Links