Installing Firefox 4.0 (.deb Package) On Ubuntu 10.10 - Page 2
Urban Airship: The #1 push notification platform for top brands.
2 Installing Firefox 4.0
Now open the Update Manager (System > Administration > Update Manager):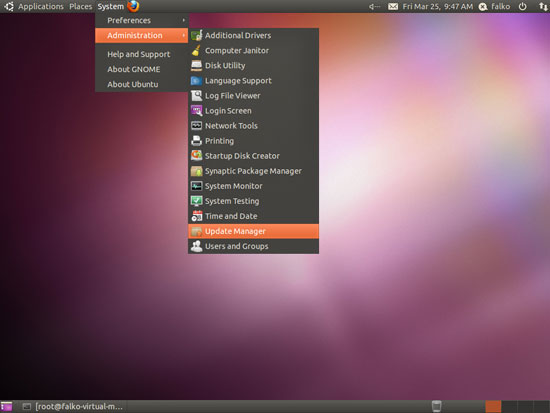 In the Update Manager, there should be updates listed for Firefox (under Other updates (LP-PPA-mozillateam-firefox-stable)). Check them all and click on Install Updates: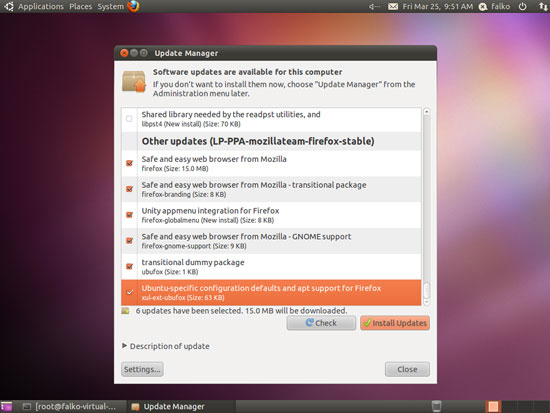 Type in your password: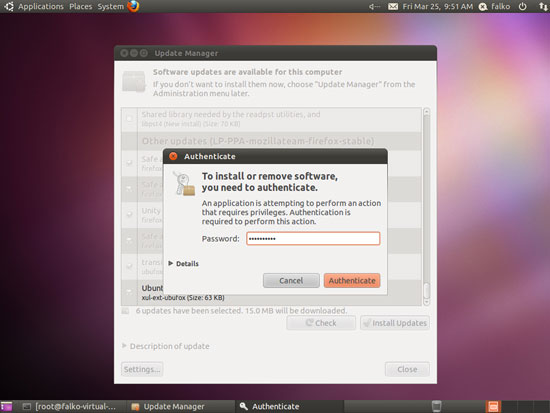 Afterwards, the Firefox updates are being downloaded and installed: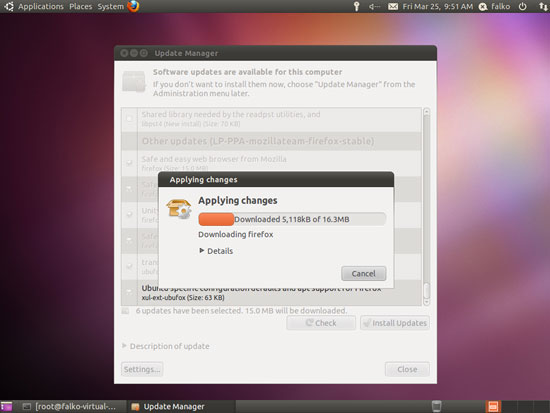 3 Launching Firefox 4.0
Now start Firefox.
When Firefox 4.0 is started for the first time, it will check if the currently installed Firefox add-ons are compatible. If incompatible add-ons are found, you can check for updates by clicking on the Check Now button:
However, it is possible that no compatible updates are found for your add-ons - in this case Firefox 4.0 will check periodically and inform you when compatible updates are available. Click on Finish to finally start Firefox 4.0: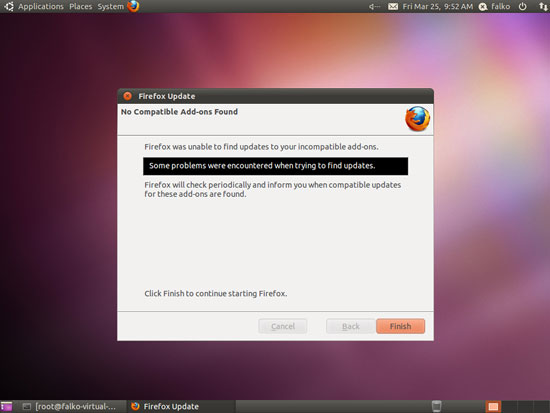 This is how Firefox 4.0 looks: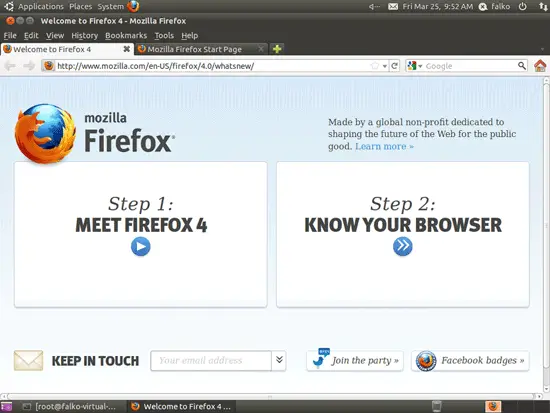 To check if this really is Firefox 4.0, go to Help > About Firefox: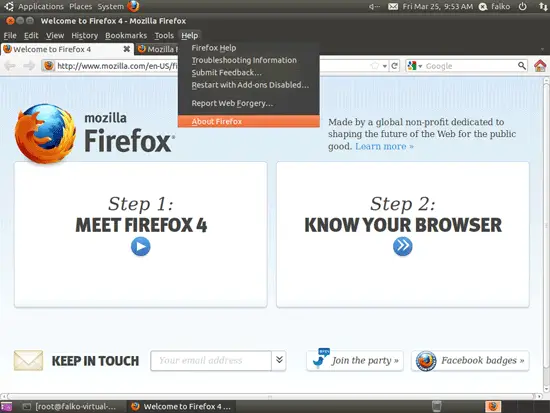 As you see, this is version 4.0: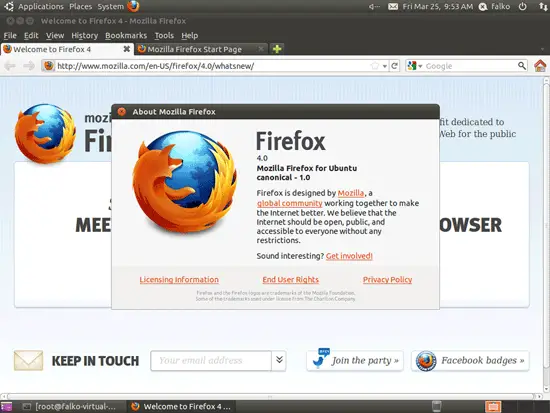 4 Links
Sub pages