Urban Airship: The #1 push notification platform for top brands.
Installing Firefox 4.0 (.deb Package) On Ubuntu 10.10
Version 1.1
Author: Falko Timme


Follow me on Twitter

In this short guide I will show you how you can install the new Mozilla Firefox 4.0 browser (released March 22, 2011) on an Ubuntu 10.10 desktop. Fortunately, there's a Launchpad PPA repository that has Firefox 4.0 .deb packages, so we can easily install it through Ubuntu's package manager.
I do not issue any guarantee that this will work for you!
1 Adding The Firefox 4.0 PPA Repository To Our Software Sources
Open the Ubuntu Software Center (Applications > Ubuntu Software Center):

In the Ubuntu Software Center, go to Edit > Software Sources...: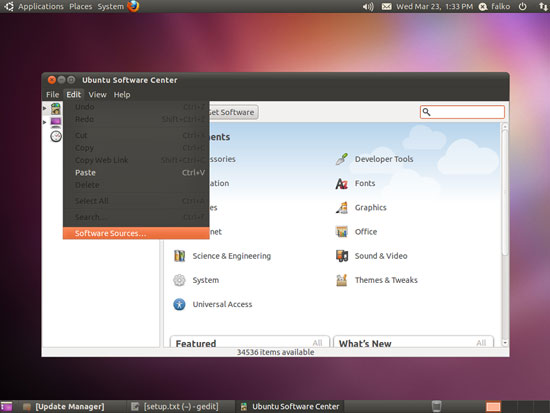 Type in your password: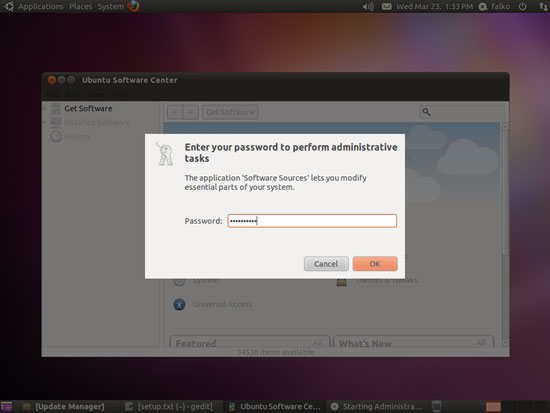 In the Software Sources window, go to the Other Software tab and click on the Add... button: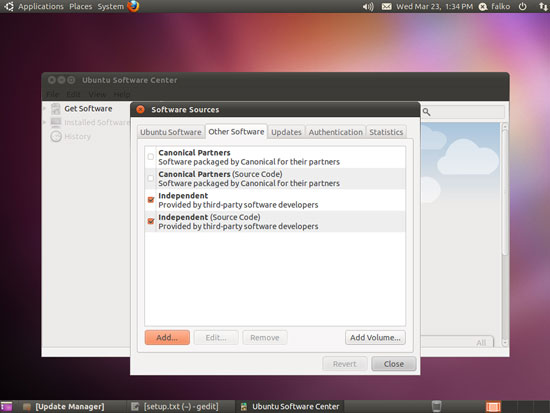 You are prompted to fill in the APT line of the Firefox 4.0 repository - enter the following line and click on the Add Source button:
ppa:mozillateam/firefox-stable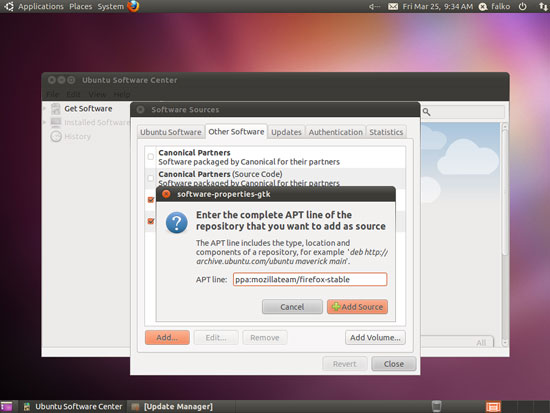 You should now see two new repositories on the Other Software tab (one for the Firefox .deb packages and the other one for the source packages). Click on the Close button to leave the Software Sources window: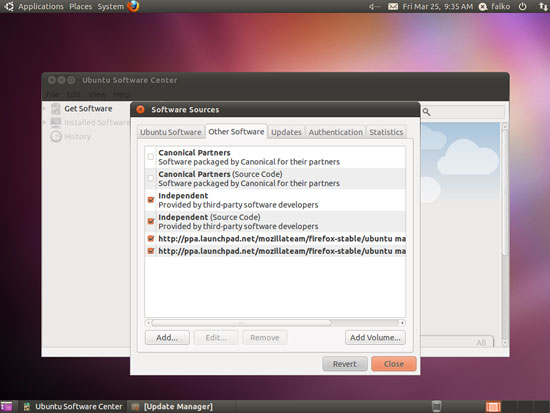 Back in the Ubuntu Software Center, you should see that Ubuntu package database is being updated (it says In Progress in the left column).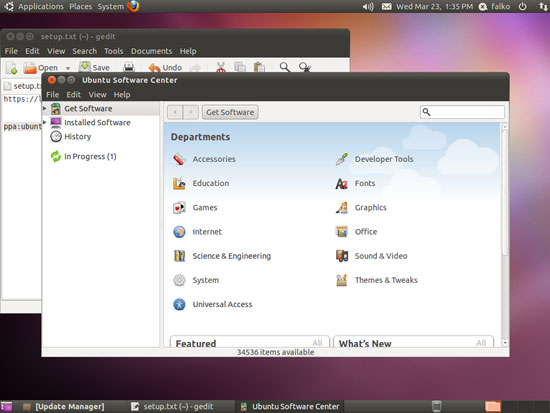 Close the Ubuntu Software Center afterwards.
Sub pages