How To Use Glx-Dock/Cairo-Dock On Ubuntu 12.04
Version 1.0
Author: Falko Timme


Follow me on Twitter

Glx-Dock/Cairo-Dock is an interactive dock (like the one you know from a Mac) that provides easy access to some of the files, folders, and applications on your computer, and more. You can use it with OpenGL (to use your graphics card) or without, and it is compatible with Compiz, but it can also run without a composite manager. It works under Unity, GNOME, KDE, and Xfce. This tutorial shows how to install and use Glx-Dock/Cairo-Dock on an Ubuntu 12.04 desktop (with Unity).
I do not issue any guarantee that this will work for you!
1 Installing Glx-Dock/Cairo-Dock
Open the Ubuntu Software Center...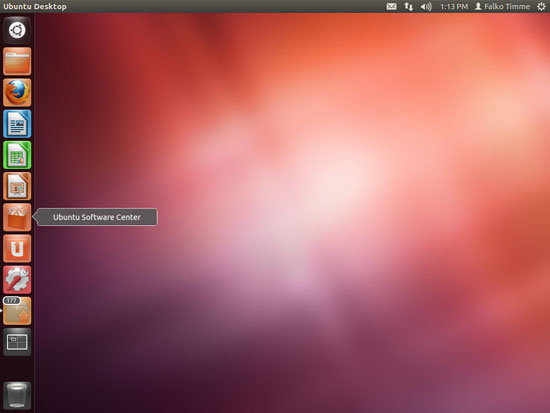 ... and search for cairo. From the results, pick GLX-Dock (Cairo-Dock with OpenGL) and click on Install: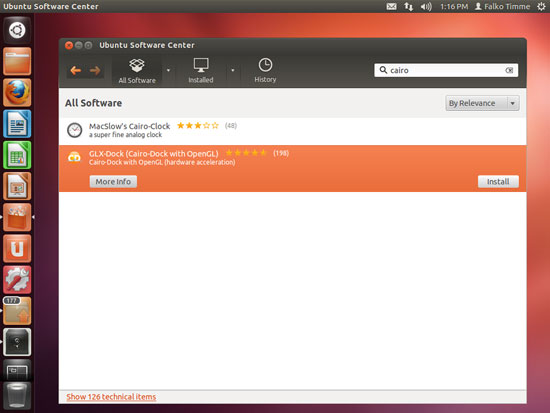 Type in your password: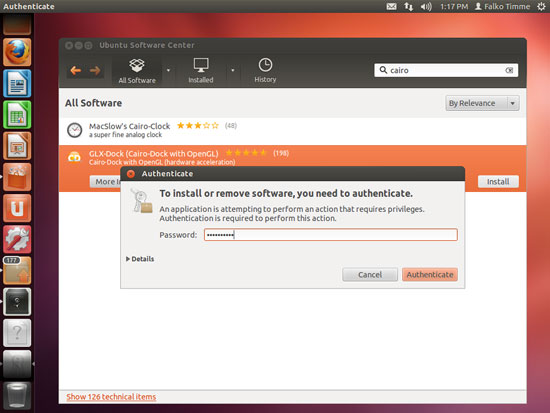 Glx-Dock/Cairo-Dock is now being installed: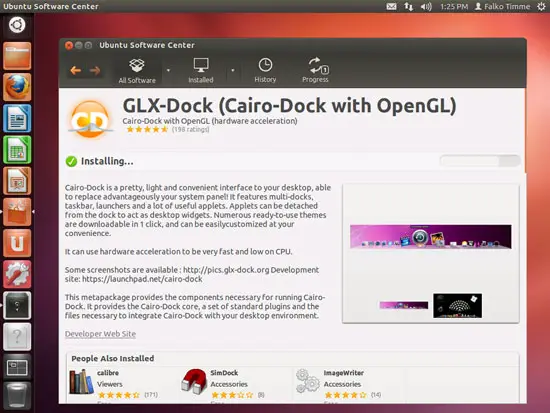 2 Using Glx-Dock/Cairo-Dock
Search for cairo and use one of the two launchers to start it. If you have an old graphics card with no 3D acceleration, you should probably use the version without OpenGL, otherwise click on the one with OpenGL support: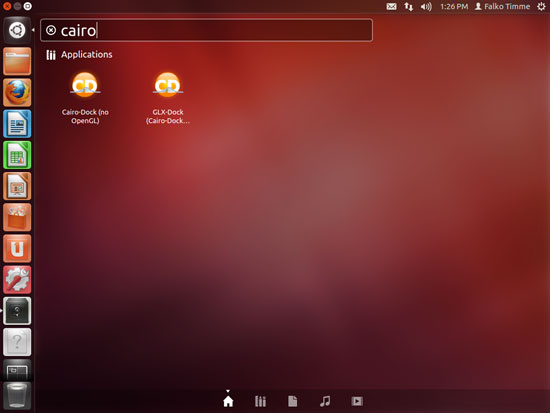 This is how Glx-Dock/Cairo-Dock looks. You can now simply start your applications from it, ...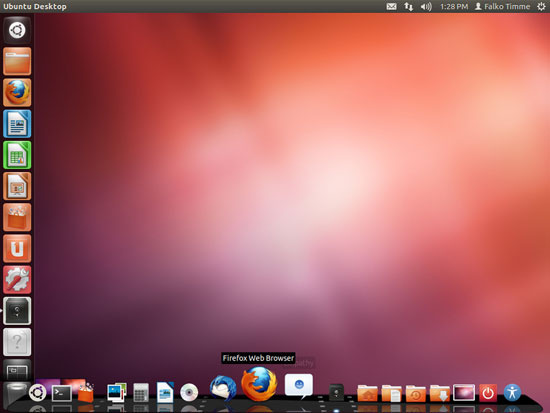 ... and it even has an proper applications menu (for those that cannot get used to Unity):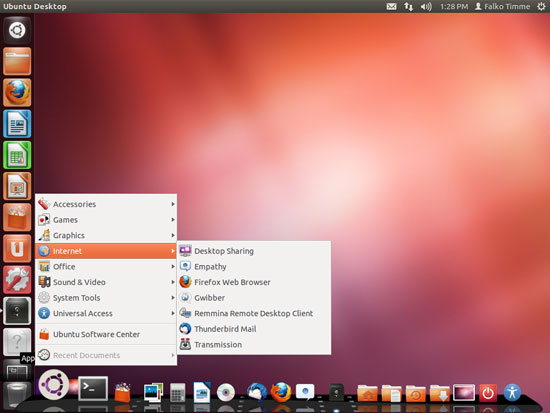 To make Glx-Dock/Cairo-Dock start automatically on startup, right-click the dock somewhere and select Cairo-Dock > Launch Cairo-Dock on startup: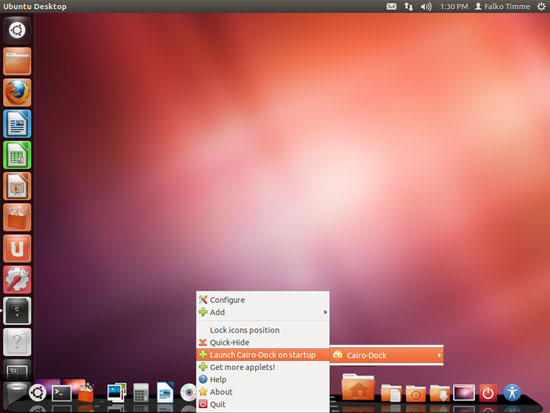 To configure the look and behaviour of Glx-Dock/Cairo-Dock, right-click the dock somewhere and go to Cairo-Dock > Configure: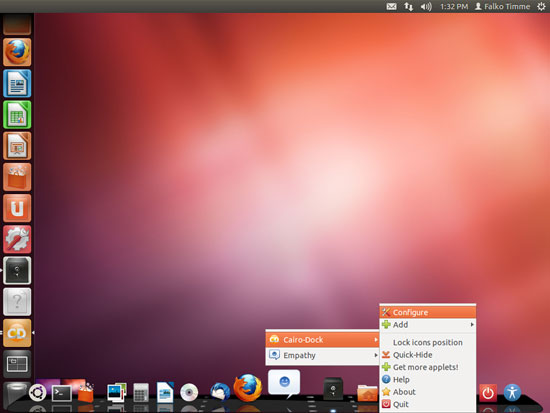 On the tabs Behaviour, Appearance, Shortkeys, Add-ons, and Themes, you can now configure Glx-Dock/Cairo-Dock if you like (for example change its look or add additional launchers):