How To Set Up WebDAV With Apache2 On Ubuntu 8.10 - Page 3
This tutorial exists for these OS versions
Ubuntu 8.10 (Intrepid Ibex)
On this page
7 Configure A Linux Client (GNOME) To Connect To The WebDAV Share
If you want to connect to the WebDAV share from a GNOME desktop, go to Places > Connect to Server...: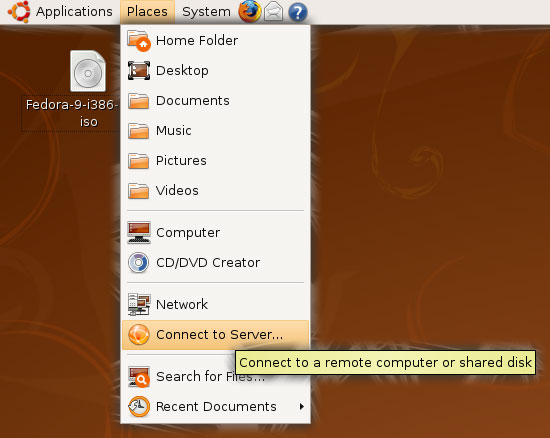 Select WebDAV (HTTP) as the Service type, type in the Server (192.168.0.100 in this example) and then the Folder (webdav). Do not fill in a User Name yet because otherwise the connection will fail. Click on Connect afterwards:
Now you are being prompted for a user name and password. Type in test along with the password, then click on Connect: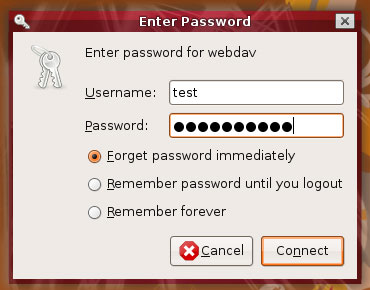 You might get the following error...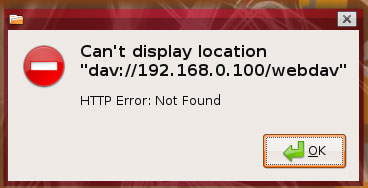 ... but at the same time the WebDAV share should appear on the desktop, which means you can ignore the error:

Double-click on the icon to open the WebDAV share: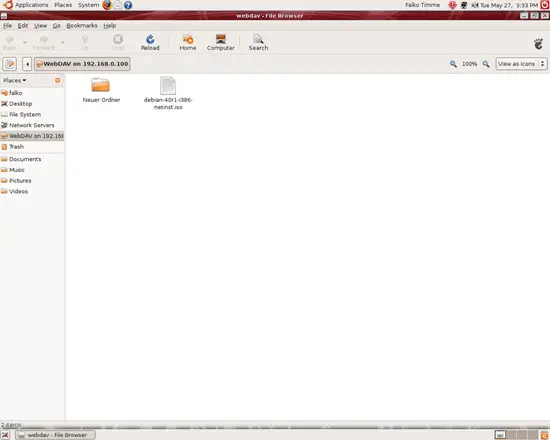 8 Links