How To Install The Zimbra Desktop Email Client On Ubuntu 8.04 LTS (Hardy Heron) - Page 2
2 Email Account Setup
When you start Zimbra for the first time, you're asked to set up an email account (to do this, you need the login details for your email account from your provider as well as the SMTP and POP3/IMAP server address, and you must be online because otherwise Zimbra Desktop cannot check your account details).
Click on Set Up an Account: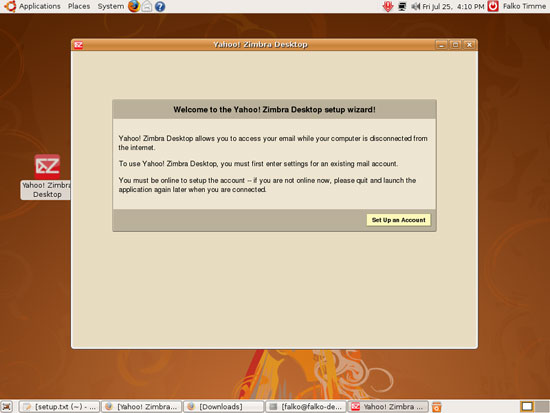 Select your account type. Usually Other POP/IMAP Account is the right choice (unless you have an account at Zimbra/Yahoo/Gmail/AOL):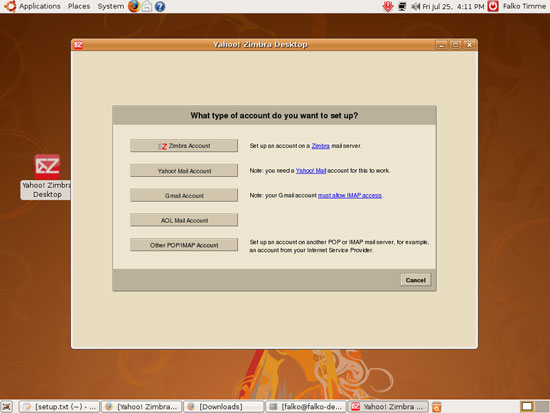 Fill in a description for that account (e.g. Work if it's your email address at work), your name and email address, and select POP3 or IMAP4. Then fill in your username and password for the POP3/IMAP4 server and the address of that server: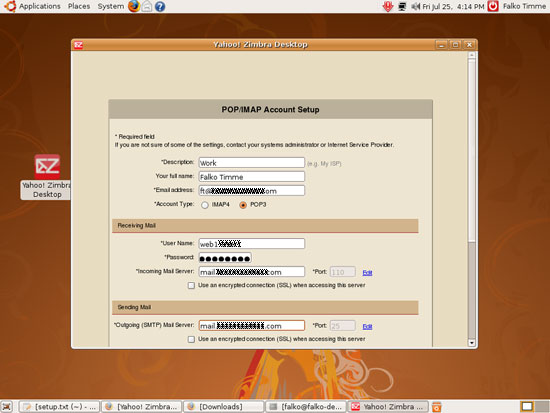 In the Sending Mail section, fill in the address of the SMTP server. If the SMTP server is using SMTP-AUTH (which almost all servers do nowadays), select Username and password required for sending mail and make sure that the correct username and password are filled in. Then fill in a reply-to name and email address (these are usually the same as the ones from the top of the form), and select how often Zimbra Desktop should check that account for new emails. Click on Save Settings afterwards: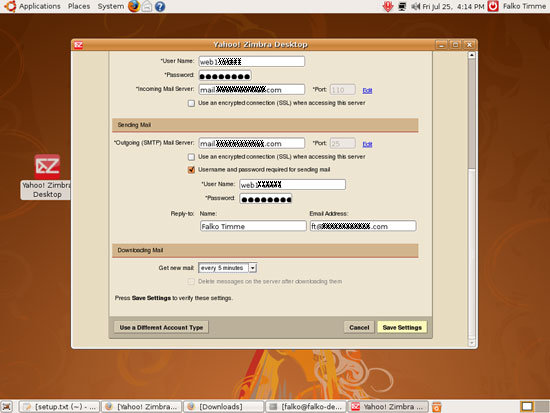 You should see the following screen then. Click on OK...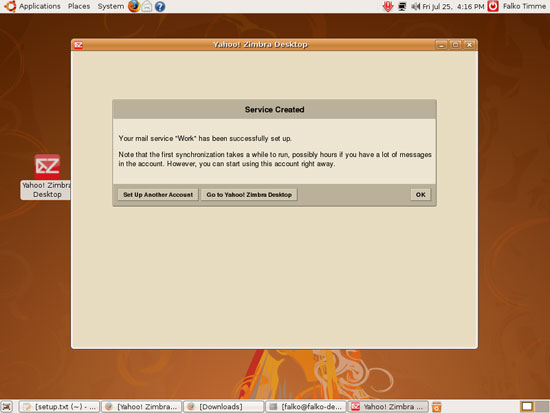 ...and you should see a short summary. Click on Go to Yahoo! Zimbra Desktop to start Zimbra Desktop: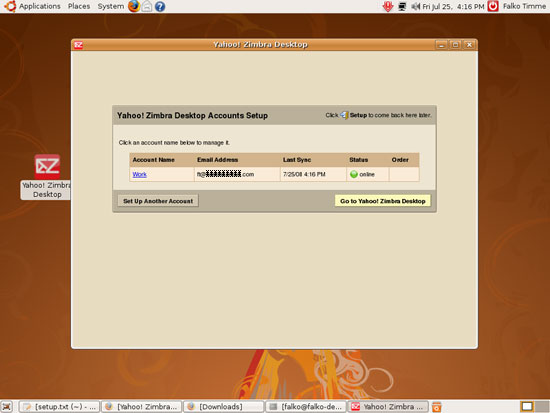 This is how Zimbra Desktop looks like (this is the inbox view):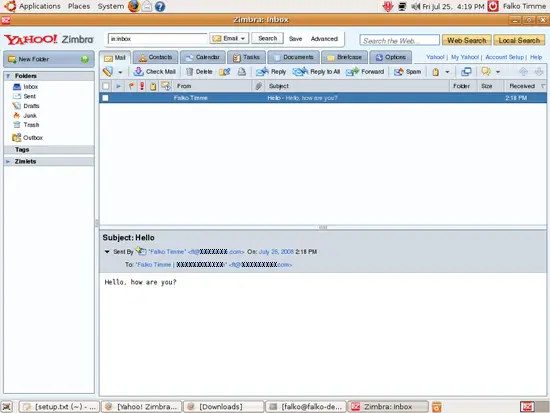 3 A Few Screenshots
Writing emails: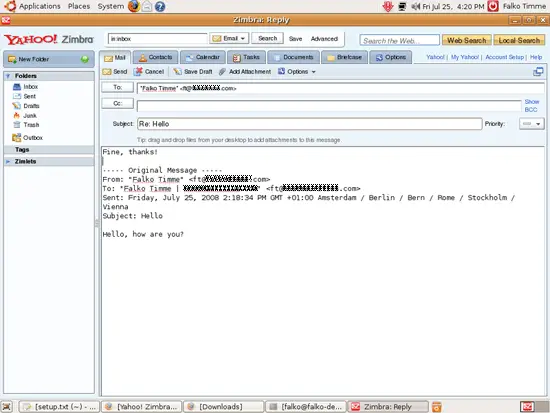 Contacts: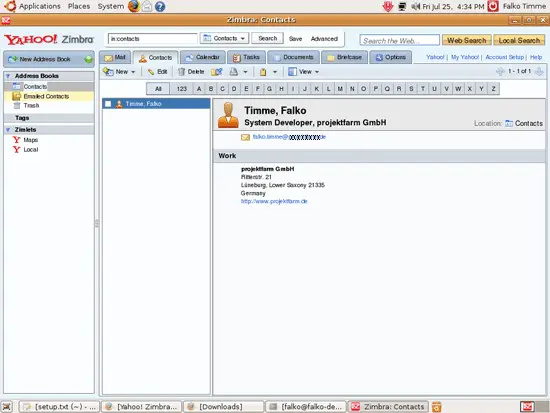 Calendar: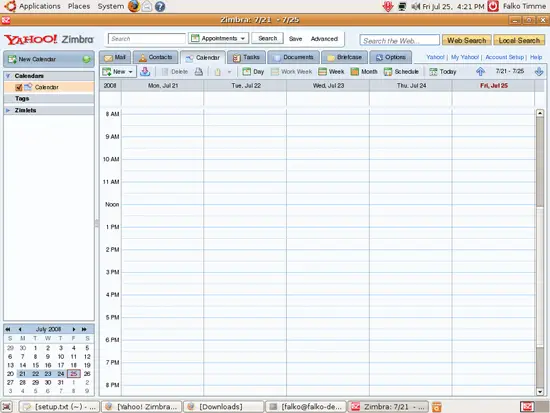 Tasks: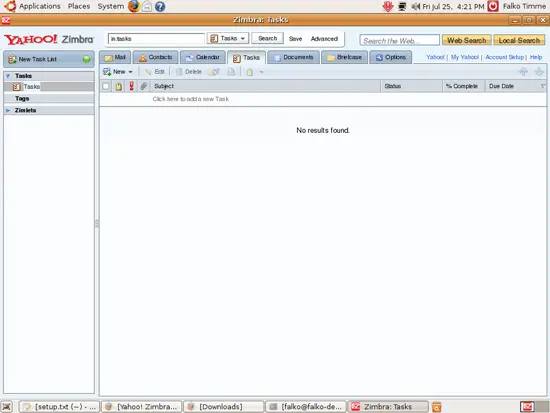 On the Documents tab you can create documents within Zimbra Desktop. Click on New...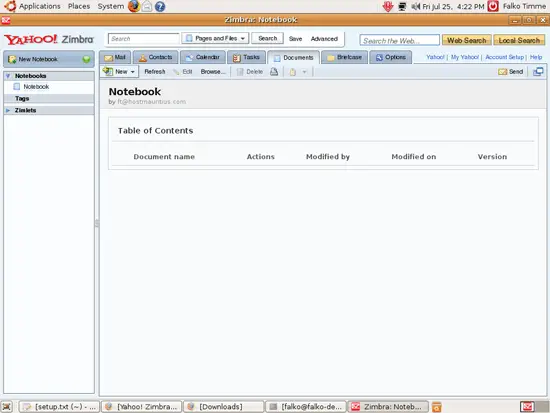 ... and an editor will come up where you can create your document. Click on Save when you're finished...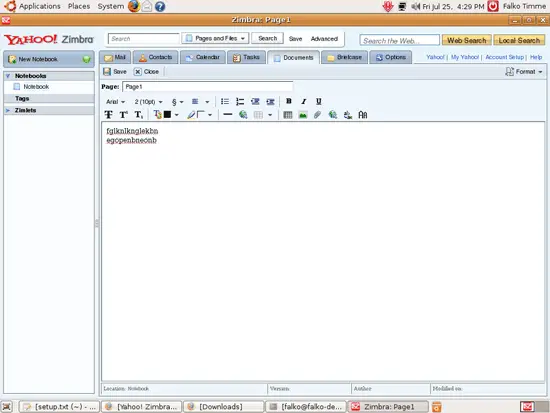 ... and you'll see your new document in the list: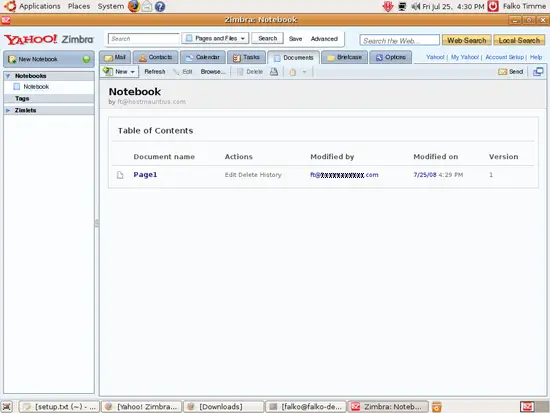 In the Briefcase you can store email attachments (of course, Zimbra Desktop lets you store attachments in your filesystem as well).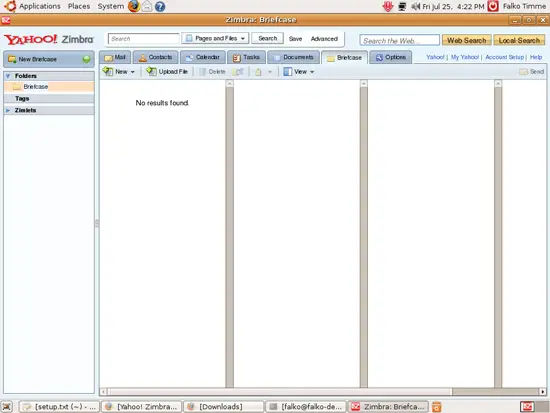 If you receive an email with an attachment that you want to save in the Briefcase, open that email and click on add to briefcase: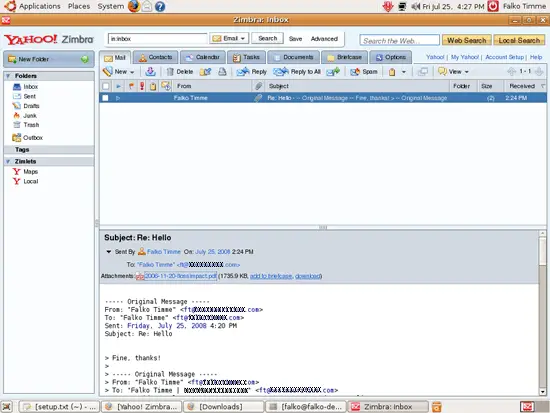 The Add to Briefcase dialogue comes up. You can store the attachment directly in the Briefcase, or create a subfolder to store the attachment in:
Afterwards, you should see the attachment listed in the Briefcase: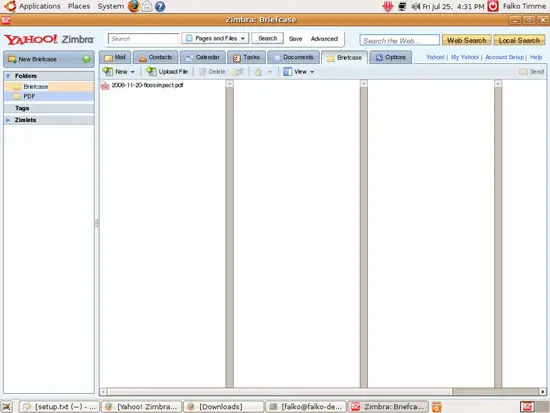 The Options tab contains the Zimbra Desktop settings: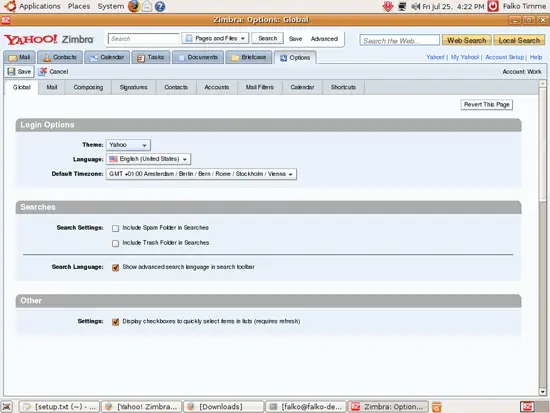 Zimbra Desktop comes with a nice feature: a Yahoo! Maps integration. For example, if you want to see where a contact is located, click on Zimlets > Y Maps in the left column. A dialogue will come up and ask you for the address. Type the address in...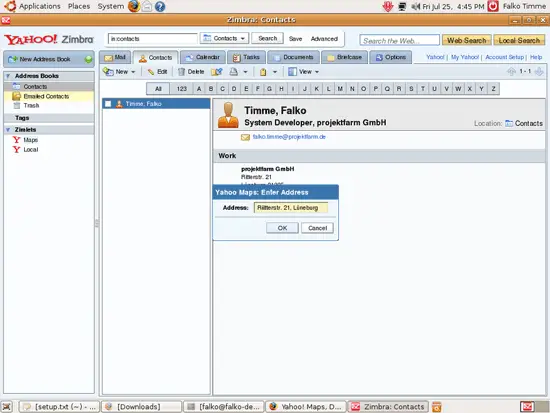 ... and a map will show you where the contact is located: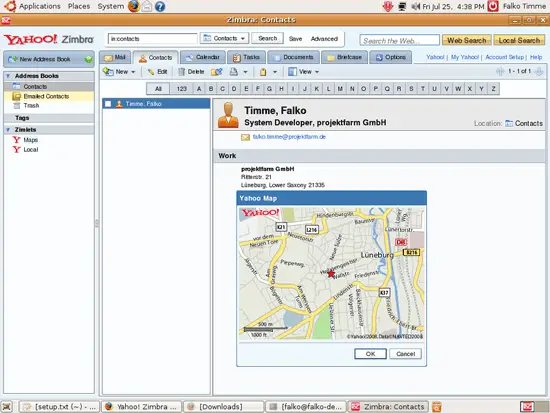 4 Links