Enabling Compiz Fusion On An Ubuntu Classic 11.04 Desktop (GNOME) (NVIDIA GeForce 8200)
Version 1.0
Author: Falko Timme


Follow me on Twitter

This tutorial shows how you can enable Compiz Fusion on an Ubuntu 11.04 (Natty Narwhal) desktop with the classic GNOME interface, i.e., no Unity (the system must have a 3D-capable graphics card - I'm using an NVIDIA GeForce 8200 here). With Compiz Fusion you can use beautiful 3D effects like wobbly windows or a desktop cube on your desktop.
This document comes without warranty of any kind! I do not issue any guarantee that this will work for you!
1 Preliminary Note
I have tried this on a desktop computer with an NVIDIA GeForce 8200. It should work the same way with all other NVIDIA graphics cards.
Your system might tell you that additional drivers (e.g. the proprietary NVIDIA drivers) are available for installation, but normally you don't need these. If you have selected Download updates while installing and Install this third-party software during the initial installation of the desktop, your system should use a graphics card driver that supports your graphics card's 3D features. Should you find out that this is not the case, you can install the proprietary NVIDIA driver as shown in chapter two of this Ubuntu 10.10 tutorial: Enabling Compiz Fusion On An Ubuntu 10.10 Desktop (NVIDIA GeForce 8200).
2 Installing CompizConfig Settings Manager And Some Extra Compiz Plugins
Open the Synaptic Package Manager (System > Administration > Synaptic Package Manager):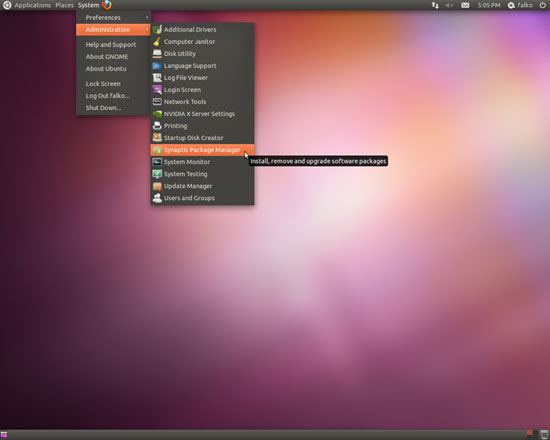 Select the packages compizconfig-settings-manager...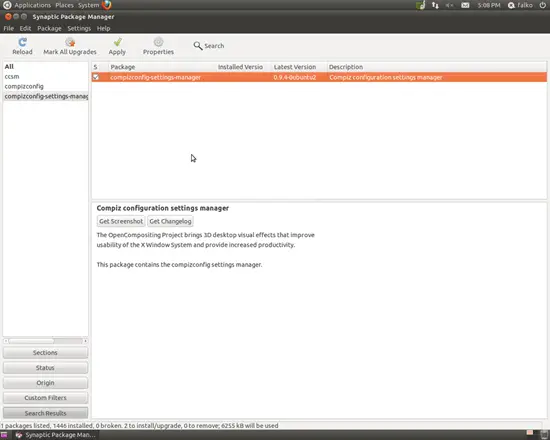 ... and compiz-plugins-extra and click on the Apply button to install them: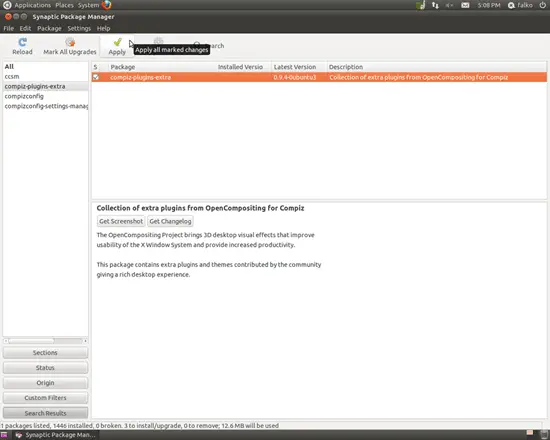 3 Configuring Compiz Fusion
We will now configure Compiz Fusion. Please note that during the configuration process, you will most likely lose your window decorations, however this is nothing to worry about because after we have finished our configuration, we will log out and back in so that our configuration changes can take effect, and this will also bring back the window decorations.
To configure Compiz Fusion, you go to System > Preferences > CompizConfig Settings Manager: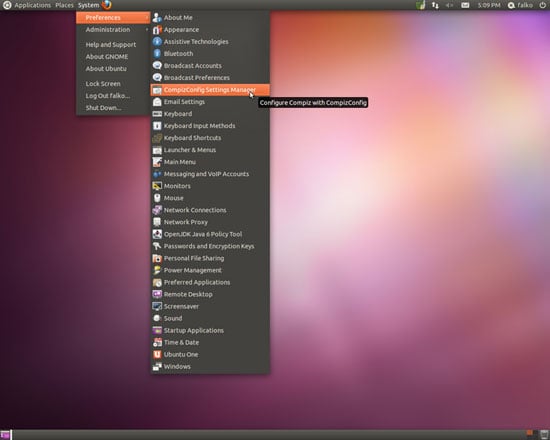 In the CompizConfig Settings Manager, go to General and click on the General Options button: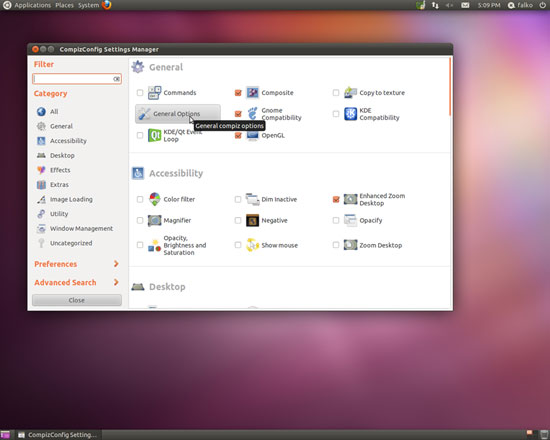 Now go to the Desktop Size tab and change the settings from 2/2/1 to 4/1/1 (Horizontal Virtual Size: 4; Vertical Virtual Size: 1; Number of Desktops: 1) and click on the Back button: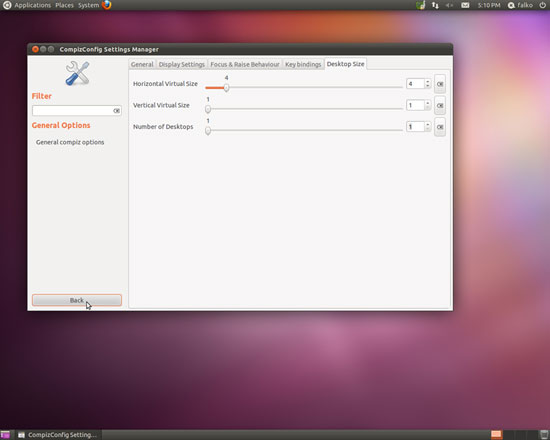 I will now show you the configuration settings that work for me. In the General section, I have enabled the following plugins: Composite, Gnome Compatibility, OpenGL: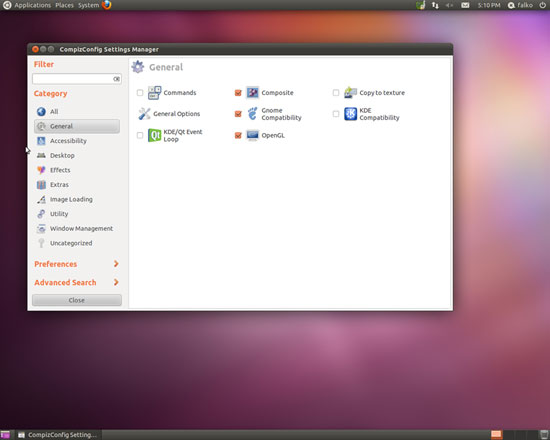 Under Accessibility, I have the Enhanced Zoom Desktop enabled:
Under Desktop, please disable the Desktop Wall plugin first (you cannot enable the Desktop Cube plugin if the Desktop Wall is enabled at the same time), then check Desktop Cube (you might have to click twice to make the selection). A dialogue will come up - please click on Enable OpenGL: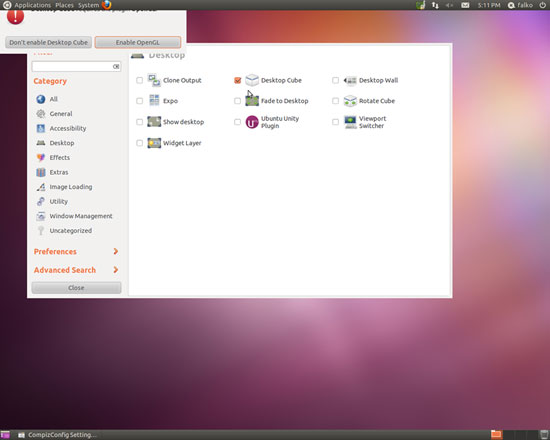 A second dialogue will come up - please click on Enable Composite: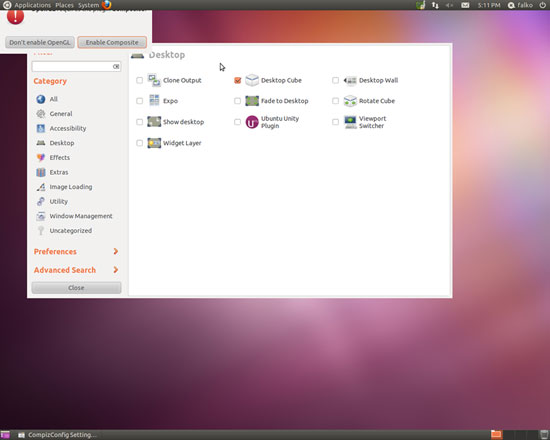 In addition to Desktop Cube, I also have the following plugins enabled in the Desktop section: Clone Output, Expo, Fade to Desktop, Rotate Cube, Viewport Switcher, Widget Layer: