Enabling Compiz Fusion On An Ubuntu 10.10 Desktop (NVIDIA GeForce 8200)
Version 1.0
Author: Falko Timme


Follow me on Twitter

This tutorial shows how you can enable Compiz Fusion on an Ubuntu 10.10 (Maverick Meerkat) desktop (the system must have a 3D-capable graphics card - I'm using an NVIDIA GeForce 8200 here). With Compiz Fusion you can use beautiful 3D effects like wobbly windows or a desktop cube on your desktop.
This document comes without warranty of any kind! I do not issue any guarantee that this will work for you!
1 Preliminary Note
I have tried this on a desktop computer with an NVIDIA GeForce 8200. It should work the same way with all other NVIDIA graphics cards.
2 Enabling The NVIDIA Driver
To use 3D effects on an NVIDIA graphics card, we need the proprietary NVIDIA driver which we can install from the Additional Drivers tool. The Additional Drivers tool can be started from System > Administration > Additional Drivers: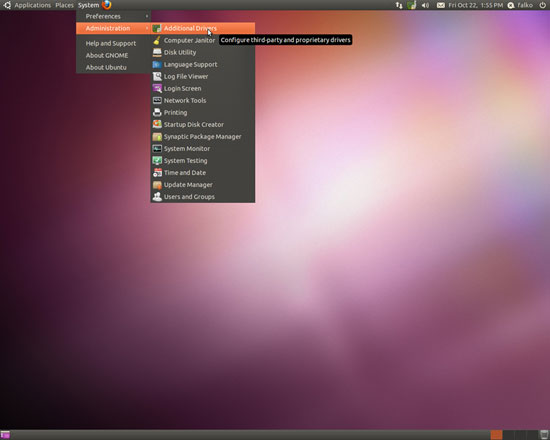 The Additional Drivers tool should tell you that there are NVIDIA graphics drivers available for your system - select the recommended one. To install it, click on Activate: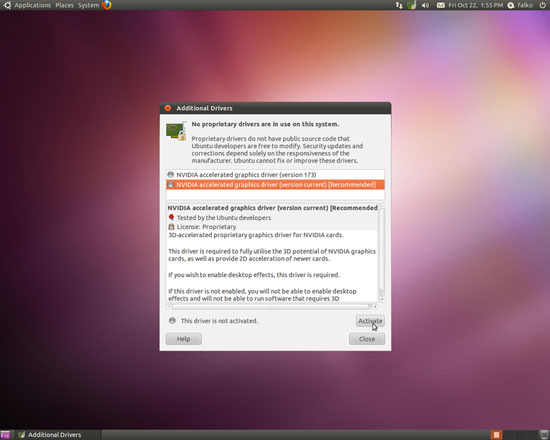 Type in your password: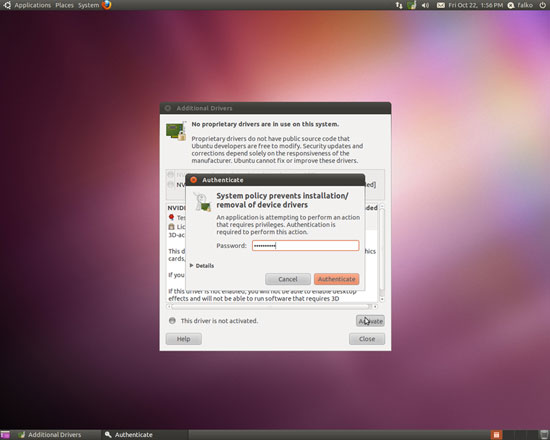 Afterwards the NVIDIA driver is being downloaded and installed: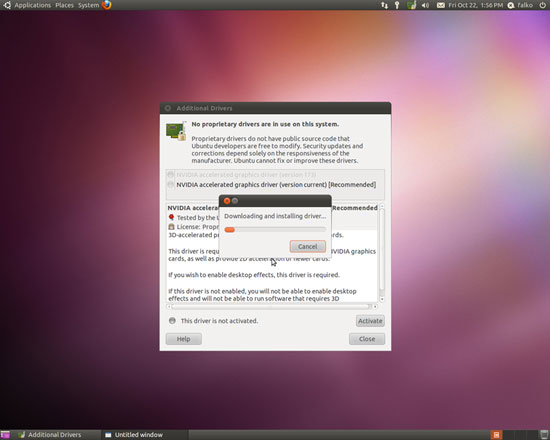 The Additional Drivers tool should now tell you that a system restart is required to activate the driver. Click on Close to leave the Additional Drivers tool...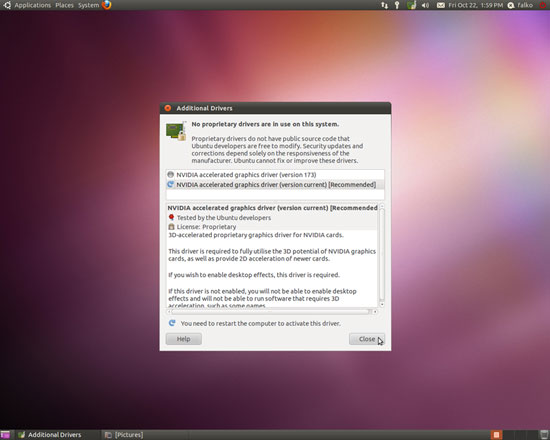 ... and then reboot the system: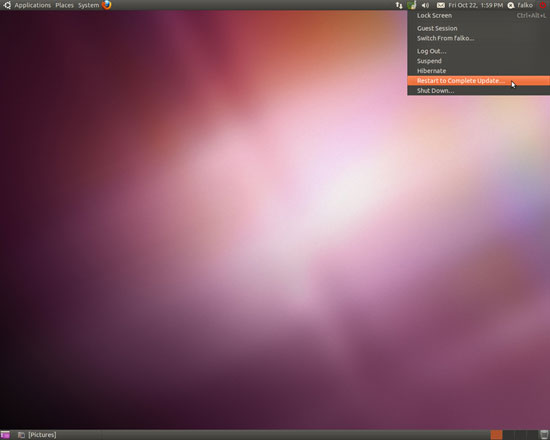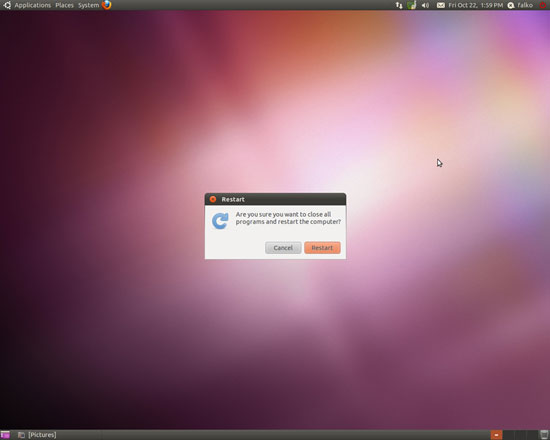 After the reboot the system uses the proprietary NVIDIA graphics driver.
3 Installing Simple Compizconfig Settings Manager (simple-ccsm)
Open the Synaptic Package Manager (System > Administration > Synaptic Package Manager):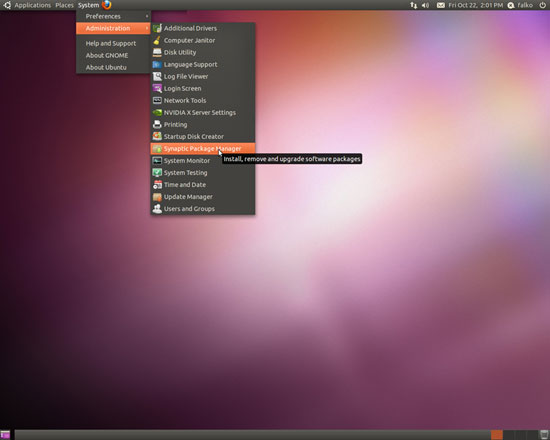 Select the package simple-ccsm (simple Compizconfig settings manager) and install it: