Running A File-, Print-, Proxy-, DHCP-, AND Time-Server For Small/Medium Enterprises - Page 4
12 File Server
What I like most about eBox is the ease with which you can create file shares for your network. Just go to File sharing, enable the service, and under General Settings you specify the working mode (File server or Primary Domain Controller (PDC)) and a quota limit for the file share: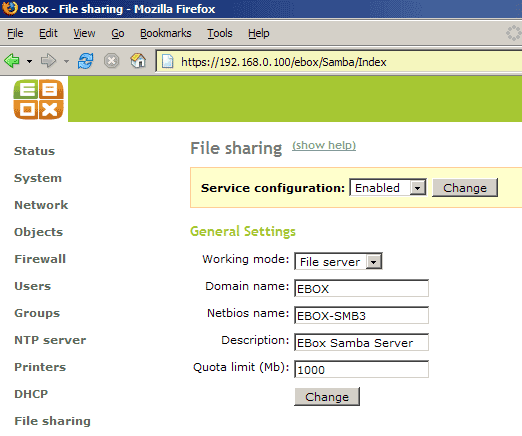 13 DNS Cache
Your eBox system can also be a DNS cache which can speed up web browsing in your network because DNS queries will be faster. All you have to do is enable the DNS cache under DNS Cache and tell the computers in your network to use 192.168.0.100 as primary nameserver (you can specify 192.168.0.100 as primary nameserver in your DHCP server settings, see chapter 11).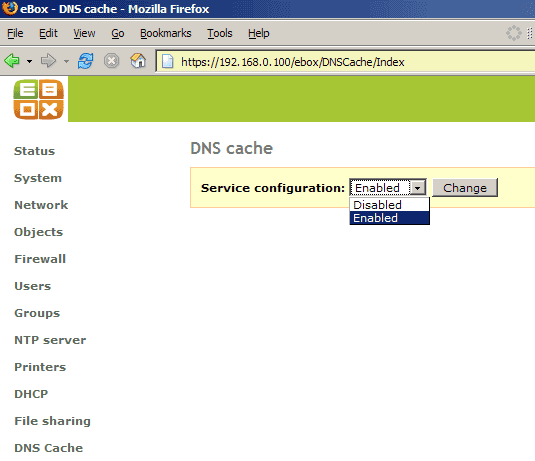 14 HTTP Proxy
You can use the eBox system as an HTTP proxy server for your network which can speed up web browsing because the proxy keeps visited pages in its cache. With the HTTP proxy server, you can also do filtering, e.g. for sex and violence. Just go to HTTP proxy -> General and enable the proxy: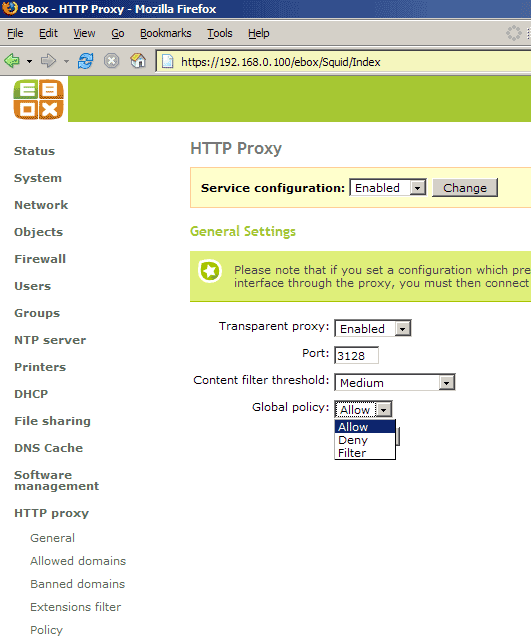 Now you have to configure your browsers to use the eBox HTTP proxy.
Under Allowed domains, Banned domains, Extensions filter, and Policy you can define more fine-grained filter rules.
15 Status, Firewall
Now we have enabled all services we need, and on the Status page you should now see them listed as running: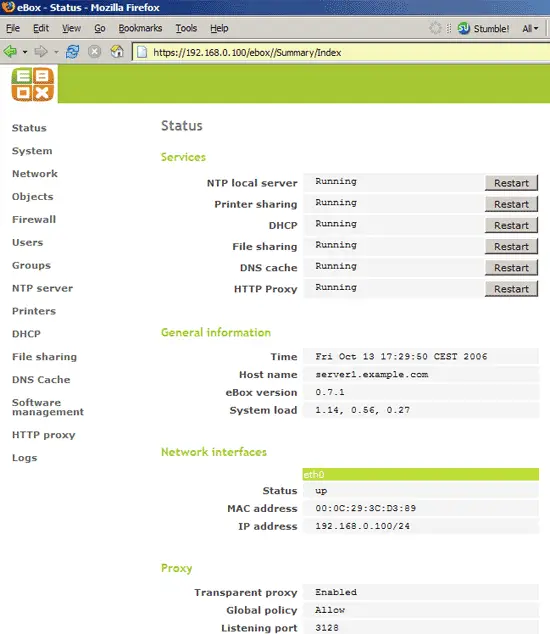 In the firewall settings, you will see that all needed ports for our services have been opened up automatically so you don't have to worry about the firewall blocking any of these services: