Clean Up Your Desktop With Computer Janitor On Ubuntu 9.04
Version 1.0
Author: Falko Timme


Follow me on Twitter

Computer Janitor is a tool that lets you clean up a system so it's more like a freshly installed one. Computer Janitor deletes unnecessary files to free valuable disk space. This tutorial shows how to use it on an Ubuntu 9.04 desktop.
This document comes without warranty of any kind! I do not issue any guarantee that this will work for you!
Computer Janitor is installed by default on Ubuntu 9.04, so we don't have to install it manually. To start the tool, go to System > Administration > Computer Janitor:

Type in your password afterwards: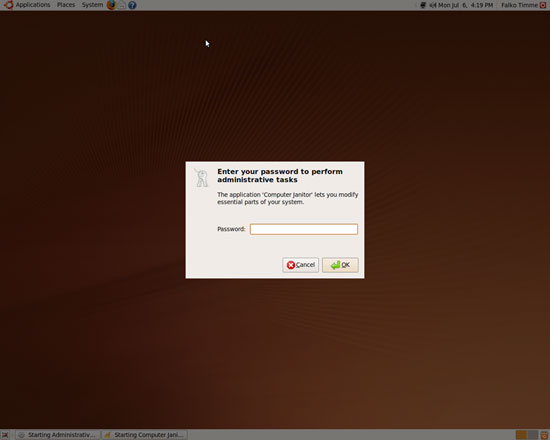 Computer Janitor shows a list of files that can be deleted to free up disk space. To delete those files, click on the Cleanup button: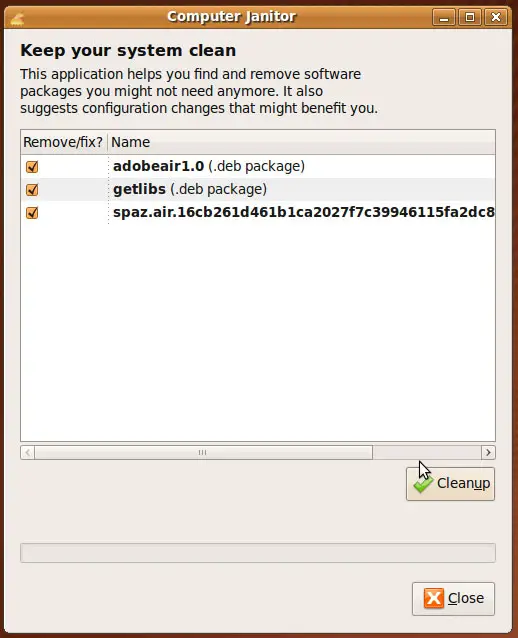 Confirm your choice by clicking on Yes: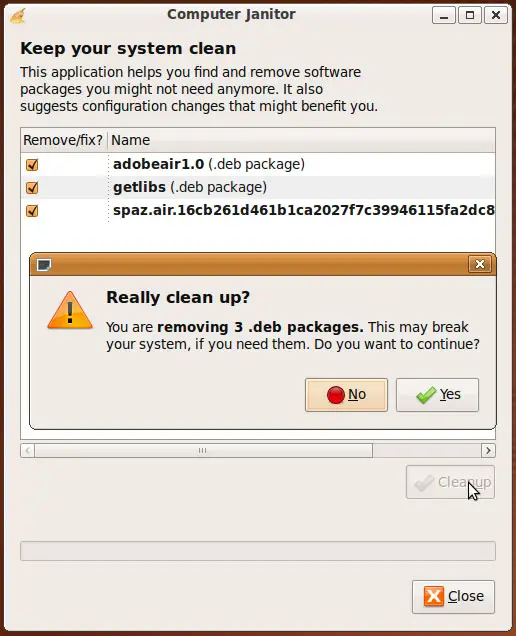 Afterwards the selected files are being deleted...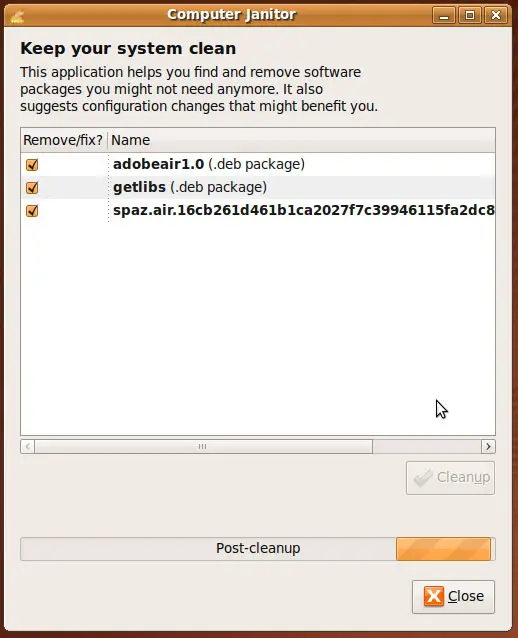 ... and you can click on Close to leave Computer Janitor: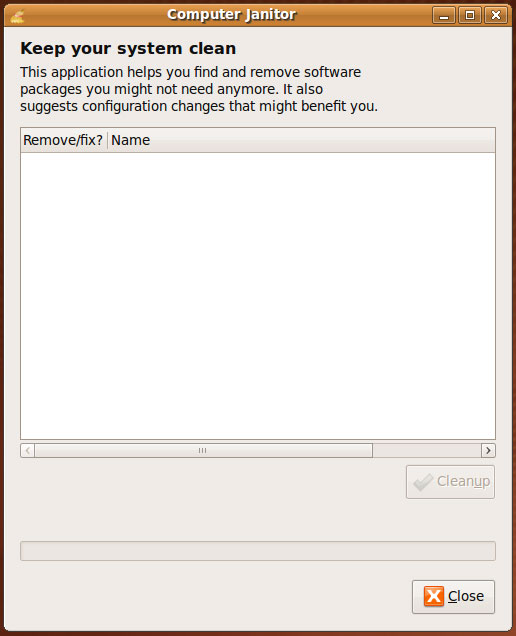 Links