Land your dream job and get $5k from Indeed Prime. 100% free.
Building Customized Ubuntu Live-CDs With UCK On Ubuntu 9.04
Version 1.0
Author: Falko Timme

This guide explains how you can build customized Ubuntu (as well as Kubuntu/Xubuntu and Edubuntu) Live-CDs with the help of UCK (Ubuntu Customization Kit) on Ubuntu 9.04. UCK allows you to customize the language and the applications on the Live-CD.
I do not issue any guarantee that this will work for you!
1 Preliminary Note
In this example I will only change the language of the Live-CD to German. Of course, it is possible to make further modifications.
2 Installing UCK
In Ubuntu 9.04, UCK is available in the official Ubuntu repositories - we can therefore install it using Synaptic. Go to System > Administration > Synaptic Package Manager: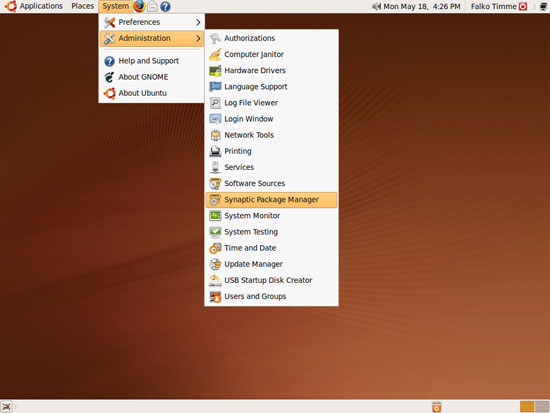 Type in your password: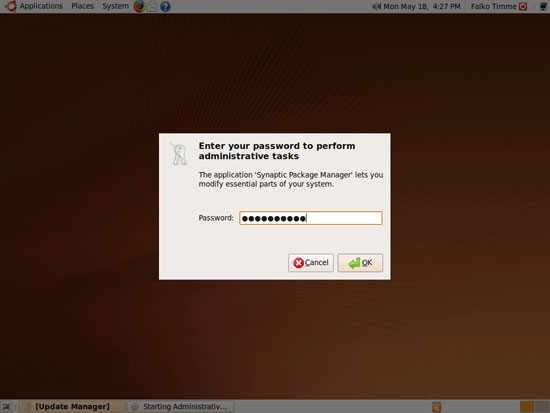 In Synaptic, you can use the Quick search field to search for the package uck. Then click on the checkbox left of the uck package and select Mark for Installation: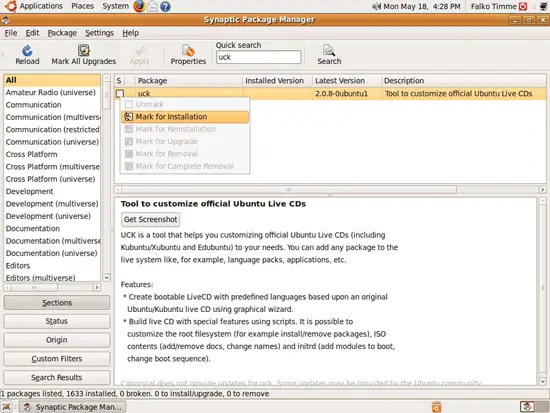 uck has some additional dependencies that need to be satisfied. Click on Mark to accept these dependencies: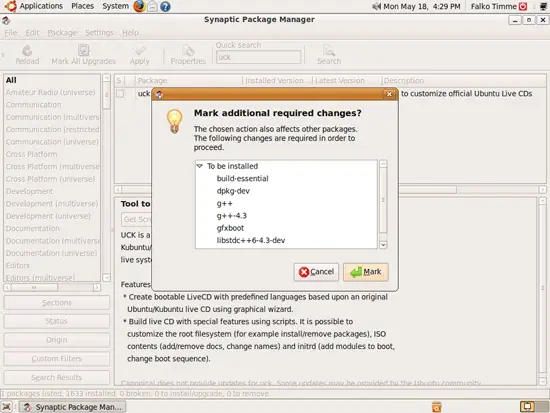 Click on Apply afterwards to start the installation:
Confirm your selection by clicking on Apply again: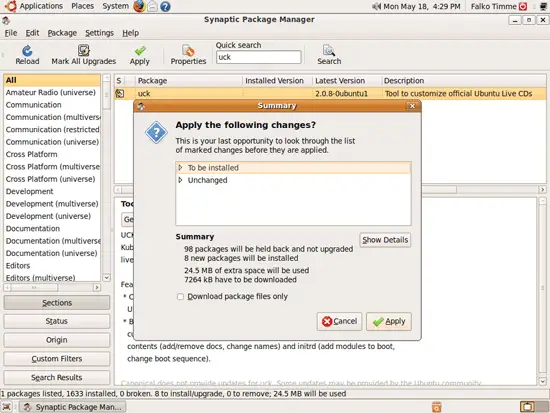 Afterwards, uck and its dependencies are being installed: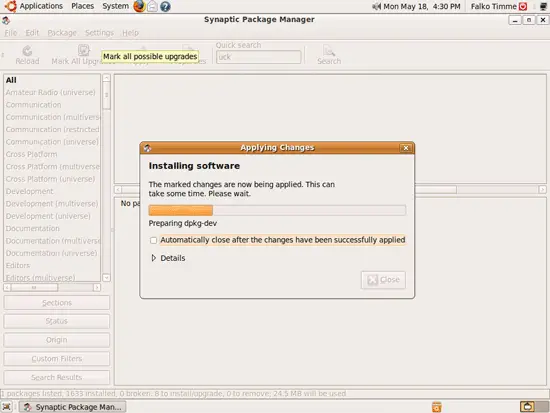 Click on Close afterwards and leave Synaptic: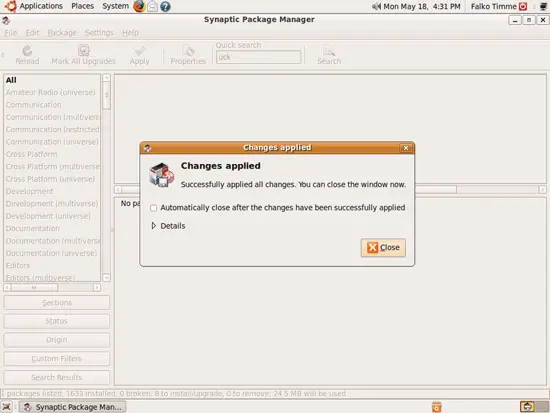 Sub pages