Using eBox As A Gateway: Firewall, Traffic Shaping, HTTP Proxy And More - Page 3
8.- Logs and alerts
Using the Logs module you will be able to query and rotate all the logs of the services in the system. A unified query form exists to filter and understand the events in the logs without having to learn their format.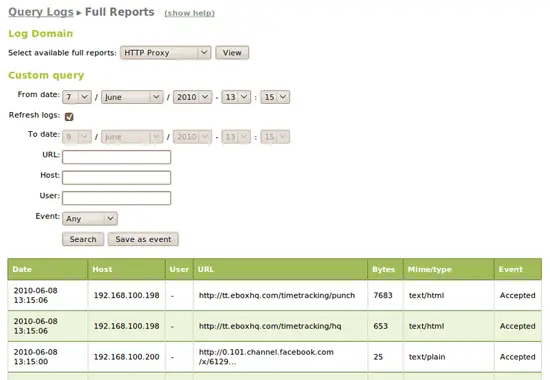 Unified logs show information over a period of time allowing to review the service behavior.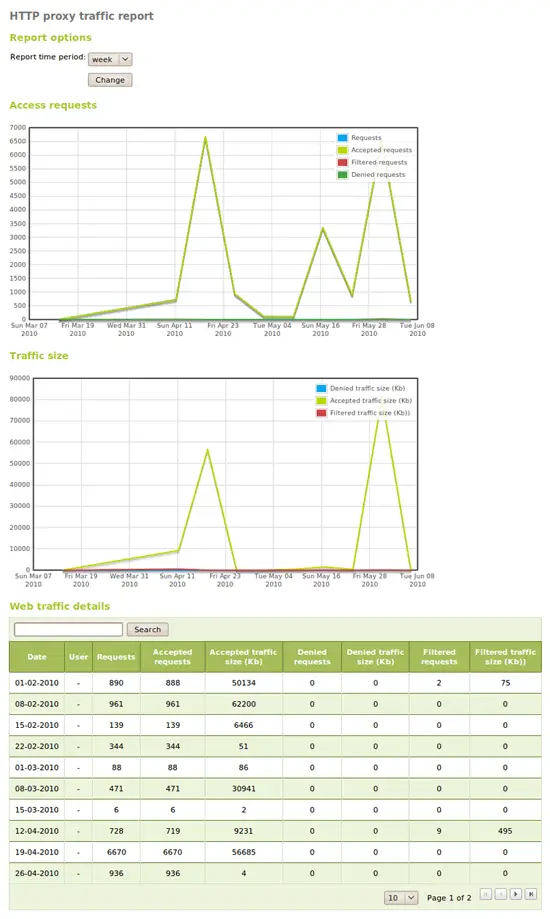 These logs allow you to create events and alerts to inform system administrator on how the server is working.
9.- About
eBox Platform is the open source alternative to Windows Small Business Server. eBox Technologies is the company that sponsors the development of the eBox Platform project under the GPL2 license and aims at offering small and medium businesses all over the globe easy and affordable network management tools and services. eBox Technologies is a channel-focused company that provides eBox Partners, IT service and solution providers, a full portfolio of eBox based subscription services, support and training.
The author, Jorge Salamero Sanz, works for eBox Technologies as developer and system analyst.
If you liked eBox, also check the article Using eBox as a Windows Primary Domain Controller published earlier on HowtoForge.