What's new in Ubuntu 16.10 (Yakkety Yak) - an overview
The Ubuntu 16.10 operating system was released last month. The new version, which is also called Yakkety Yak, came around six months after Canonical - the company behind Ubuntu - released version 16.04 LTS (Xenial Xerus) of the Linux-based operating system.
We've already discussed the changes that Ubuntu 16.04 LTS brought along, so in this article we'll be covering a quick overview of Ubuntu 16.10 desktop, essentially focusing on the major new features/changes it brings to the table when compared to version 16.04 LTS.
1. A new Nautilus experience
One of the major features that Ubuntu 16.10 brings along is the version 3.20 of the Nautilus file browser. This new Nautilus version includes several UI-related changes, biggest of which is the new search popover UI.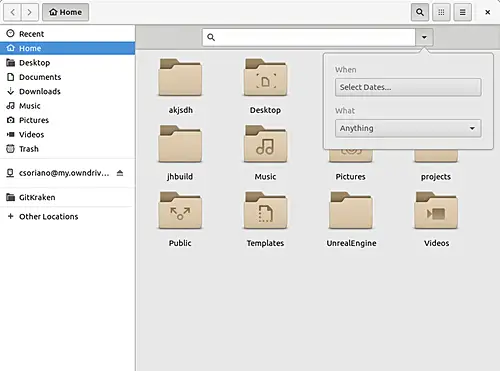 As clear from the screenshot above, you can now filter your searches based on time as well as the type of file you're looking for. So, for example, with the new Nautilus version, you can now easily search for PDF files that were edited last week.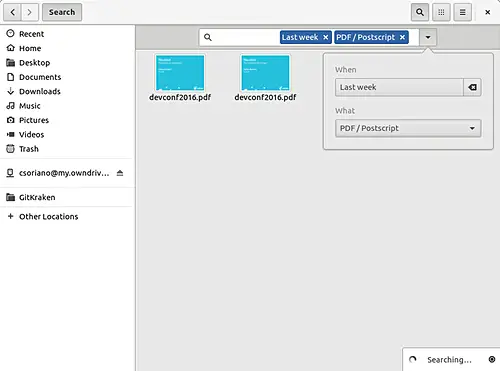 The search tags not only give you an idea about what filters are on (in case you decide to close the search popover), but also let you easily remove individual search filters by clicking the close button 'x' inside the corresponding tags.
Other Nautilus changes include a new shortcut window: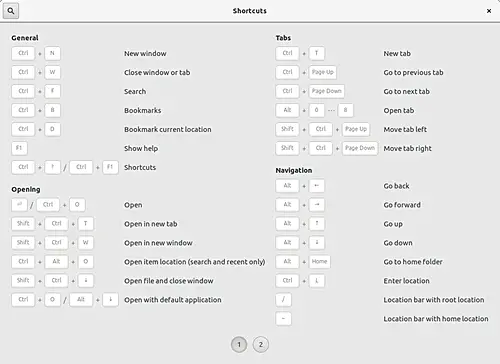 and new preferences options: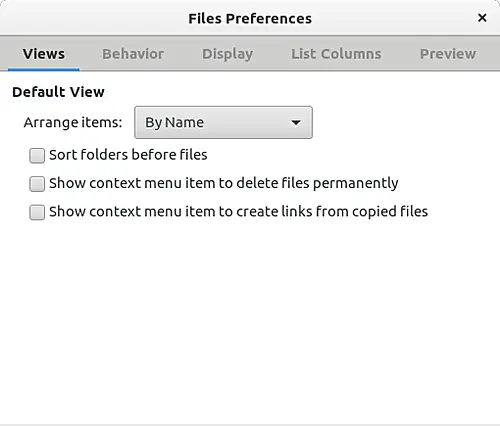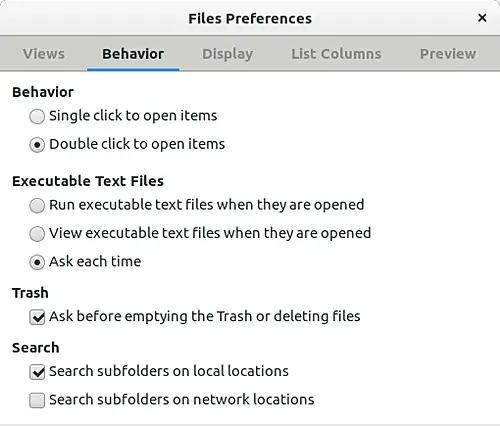 For a complete list of changes that the version 3.20 of the Nautilus file browser includes, head here.
2. Updated GNOME apps
In Ubuntu 16.10, core applications provided by the GNOME desktop environment - such as GTK+, gnome-shell, gnome-control-center and nautilus - have been updated to version 3.20. Some apps are now at version 3.22 as well.

If you look at some of the major app-related changes, the GNOME Photos app - which lets you access, organize and share your photos - now features editing controls. In addition, with Photos version 3.22, it's now also possible to easily upload your photos to Google Photos and email.

The new GNOME version also brings some major improvements to Polari, GNOME's IRC application. "In addition to being able to paste blocks of text for sharing, it is now possible to paste images directly into chats, in order to share them using Imgur," the release notes say.
Then there are some minor changes as well. For example, the Empathy instant messaging app is no longer installed by default for new installs. However, should you require, it's just an install away. To know in detail what all has changed in GNOME since Ubuntu 16.04, head here.
3. Additional responsibility for Systemd
Ubuntu 16.10 brings an additional responsibility for Systemd, which in case you don't know, is a system and service manager for Linux-based operating systems. While system sessions had already been provided by Systemd in previous Ubuntu releases, starting Ubuntu 16.10, Systemd is used for user sessions as well. More information on this here.
4. Developer preview of Unity 8
The version 16.10 of Ubuntu OS also includes the Unity 8 technical preview desktop session. "Unity 8 has been the face of the Ubuntu phone and tablet for a few years and has quickly evolved its convergence feature set to allow it to work seamlessly between form factors such as phones, tablets and desktops," Canonical says.
In order to log in to a Unity 8 session, you can select the corresponding option directly from the greeter.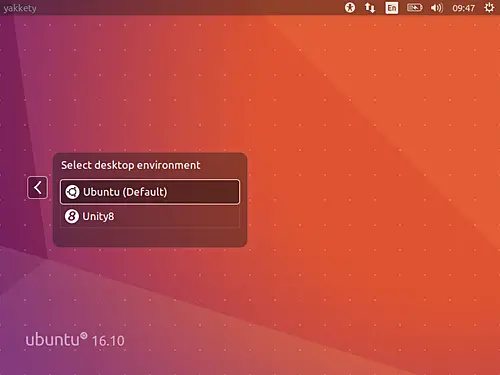 Keep in mind that the Unity 8 preview session only features a minimal set of applications, including a browser, terminal, and systems settings. For details on features provided by Unity 8, head here.
5. Application updates
Here are some of the key applications (along with their latest versions) that have been updated:
LibreOffice 5.2.2
Thunderbird 45
Mozilla Firefox 49
Rhythmbox 3.4.1
GNOME Terminal 3.20
Ubuntu Software 3.20
Shotwell 0.22
6. Other changes
Among other key changes, the gpg binary is now provided by gnupg2, and the OS comes with Linux Kernel version 4.8 out of the box (for what's new and changed in Linux kernel 4.8, head here).  For those looking for more information on Ubuntu 16.10, head to its release notes page.
How to update from Ubuntu 16.04 LTS to Ubuntu 16.10
If the features/changes included in Ubuntu 16.10 are enough to get you excited, and you want to give the latest Ubuntu OS a try, following are the steps that you need to follow in order to install the new release (assuming that you're already on Ubuntu 16.04 LTS):
Head to System Settings on your Ubuntu machine and select the "Software & Updates" setting.
In the window that opens, select the "Updates" tab.
Change the "Notify me of a new Ubuntu version" setting to "For any new version."
Now press Alt+F2 and type "update-manager" (without the quotes) into the command box. 
The above step should result in your system telling you that a new distribution release '16.10' is available. 
In the window that appears, click the Upgrade button, and then follow the on-screen instructions.
Conclusion
If you were not sure whether or not it's worth upgrading your Ubuntu machine from version 16.04LTS to 16.10, we're confident that this overview would have helped you decide what exactly you need to do.
Just in case you have made up your mind to upgrade, keep in mind that Ubuntu 16.10 is not a long term release (LTS) like version 16.04. This means that while Ubuntu 16.04 LTS is officially supported until April 2019, support for Ubuntu 16.10 will end in just nine months from the launch - July next year.