How to install ONLYOFFICE Desktop Editors 4.8.7 as a Snap Package
ONLYOFFICE Desktop Editors are free open-source document editors for text documents, spreadsheets and presentations working offline, distributed under the GNU AGPL v.3.
Two latest updates have brought a lot of new features and improvements:
macros that help users automate their routine tasks and standardize documents;
pre-installed plugins (you don't have to add them manually anymore);
support of .fods, .fodt, and .fodp formats;
Czech, Slovak and Brazilian Portuguese as new interface languages (so currently, the interface of the editors is available in 8 languages).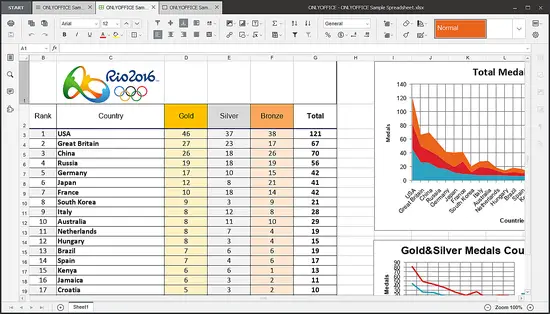 What's more, from now on you can quickly and easily install ONLYOFFICE Desktop Editors on various Linux distributions, including Ubuntu, Debian, Linux Mint, Arch Linux, Fedora, Gentoo, openSUSE, Solus, Manjaro, OpenWrt, OpenEmbedded, and Yocto as a containerized snap package. For more information about snap and its use refer to these instructions.
Find the snap in the store
The ONLYOFFICE Desktop Editors snap is available in the Snapcraft store. To find it and see its details, run
snap find onlyoffice-desktopeditors
Install ONLYOFFICE Desktop Editors
To install ONLYOFFICE Desktop Editors via snap, run
snap install onlyoffice-desktopeditors
Update the snap
To update the snap package of ONLYOFFICE Desktop Editors, run
snap refresh onlyoffice-desktopeditors
Restore the previously installed version of the snap
If you need to install the previous version of the snap, run
snap revert onlyoffice-desktopeditors
Remove the snap
To remove the snap, run
snap remove onlyoffice-desktopeditors
Links