Running Ubuntu On Windows XP With Portable Ubuntu - Page 2
There's also a small green arrow in the Windows taskbar...

... and when you click on it, you can see the startup process in the console (if you don't want to see the console, don't click on the green arrow; if you have opened the console and want to make it disappear again, click on the green arrow a second time).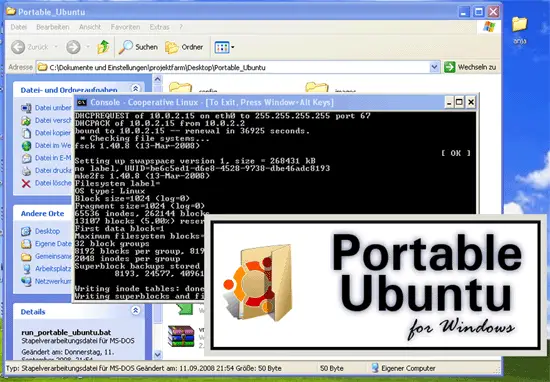 After the startup process has finished, you can see the Ubuntu taskbar at the top of the screen: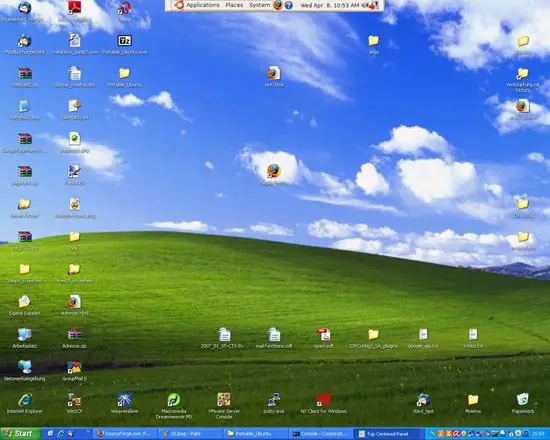 You can now use it as if this were an Ubuntu system, for example, you can start Ubuntu's Firefox browser...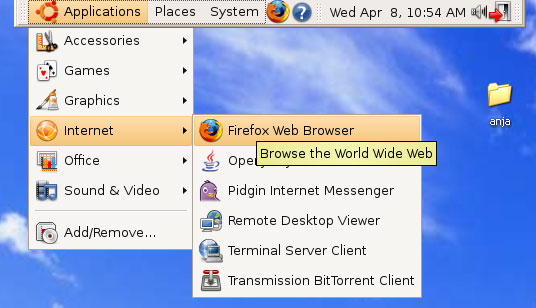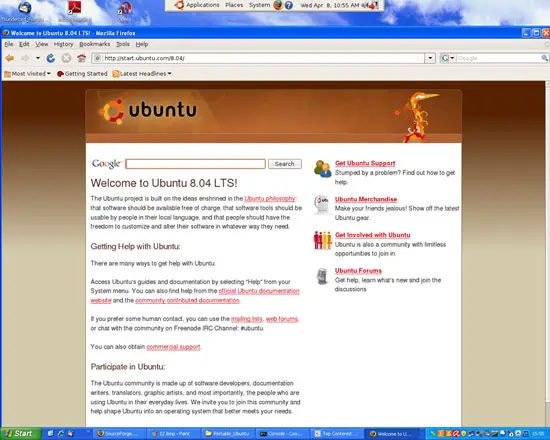 ... or Rhythmbox: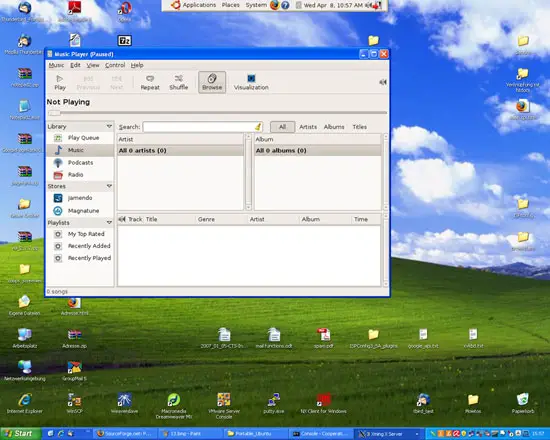 You can also use the Ubuntu terminal: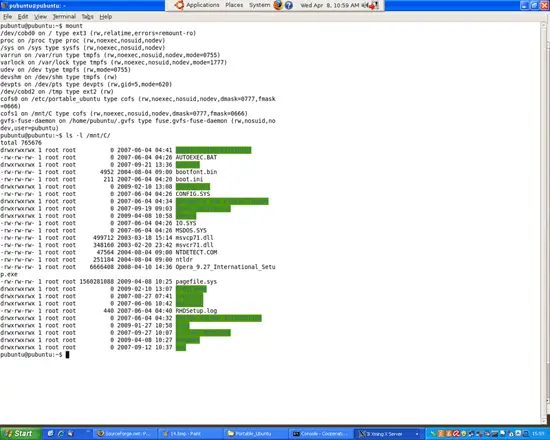 Type
mount
and you should see that you can access the Windows C: drive under /mnt/C.
Of course, it's also possible to install applications using the Synaptic Package Manager (for example, Amarok):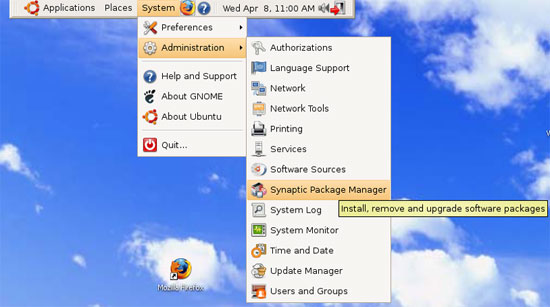 (When you start Synaptic, you must type in your password which is 123456 - see chapter 1.)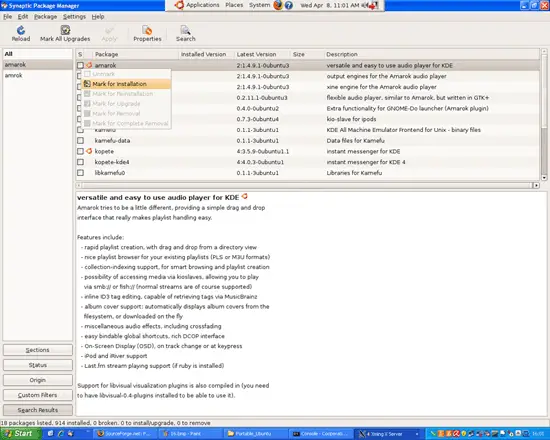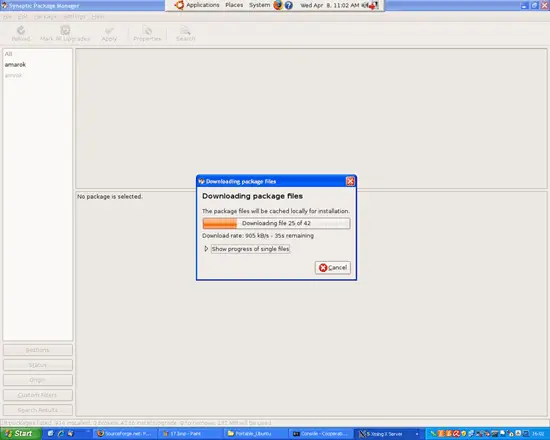 After the installation, you can start Amarok: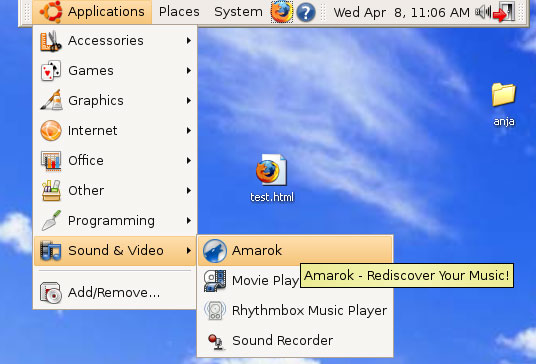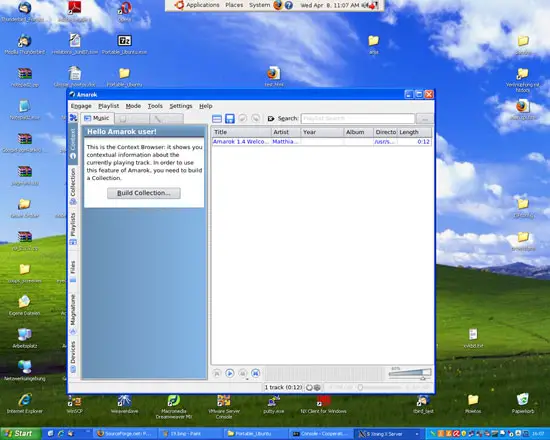 To stop Portable Ubuntu, click on the Exit icon in the Ubuntu panel...

... and click on the Yes button: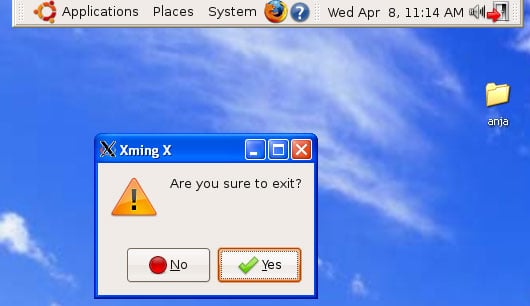 Portable Ubuntu should now shut down, and the Ubuntu panel and the green arrow in the Windows taskbar should disappear.
As I mentioned in the introduction, you can even copy&paste between Ubuntu and Windows applications (in both directions); and because Portable Ubuntu needs no installation, you can simply copy the Portable_Ubuntu folder to a thumb drive and carry it with you.
3 Links