Make Your Linux Desktop Look Like A Mac - Mac4Lin Project Documentation - Page 6
17 Some screenshots.....
Nautilus: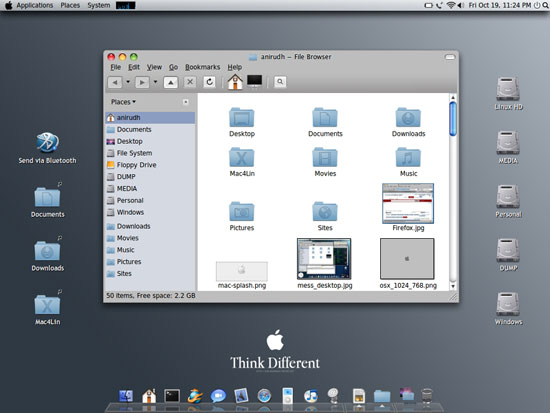 Desktop with Apps & stacks: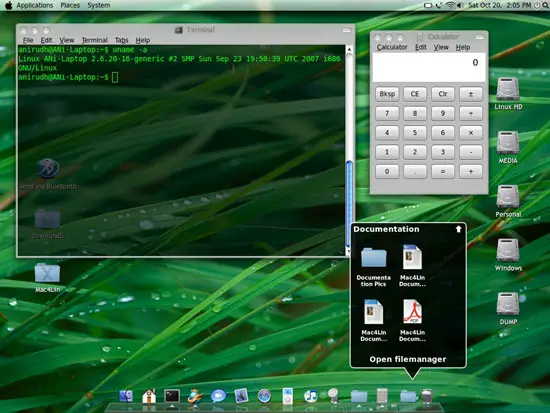 Expo: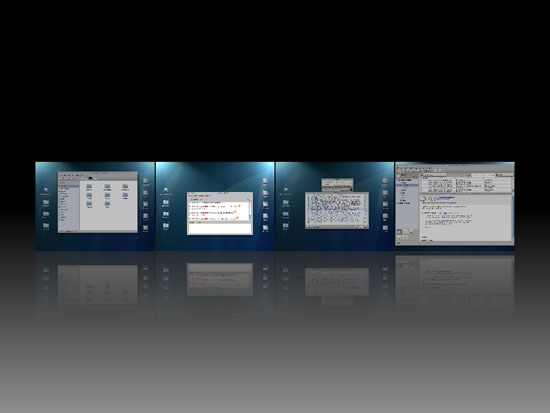 Cube: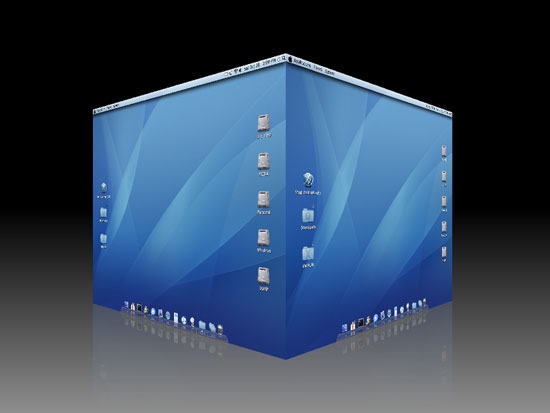 Shift: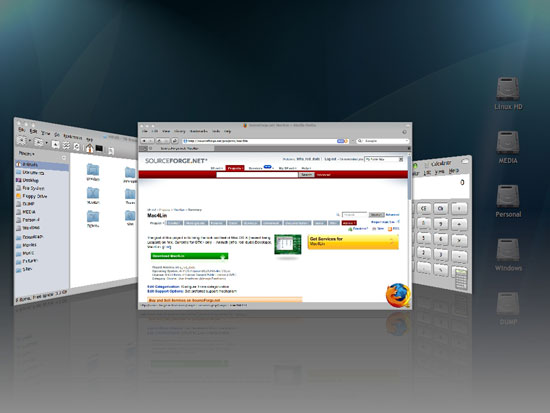 Unfold:
Is this Mac OS X Leopard??? Naah... It's just Linux + GNOME + Mac4Lin!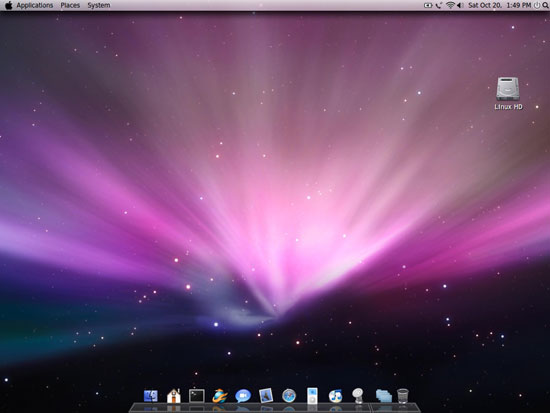 Thanks to Victor Hugo Casals for the Safari skin, M.Lettner for the panel backgrounds, Calande for the font guide, Mitko for nm-applet icons, José Miguel for volume icons, Vish for Grub and Buu700 for Usplash screens. I also thank all those who tested the pack and everyone who are directly or indirectly involved in this project. For any suggestions / comments / complaints / feedback / bug tracking please drop a mail to: [email protected] or [email protected].
This project is free to use. No part or whole of this guide should be reproduced without permission.
Regards,
Anirudh (infra_red_dude)
Developer, Mac4Lin
Blog: http://phoenix-ani.blogspot.com
Project Website: http://sourceforge.net/projects/mac4lin