Move fast, with confidence. Learn more about Infrastructure at an upcoming webinar.
Installing Ubuntu 8.10 On Your USB Flash Drive
Version 1.0
Author: Falko Timme

This guide shows how you can install Ubuntu 8.10 on a USB flash drive. Ubuntu 8.10 comes with a tool that lets you create a USB startup disk easily - this startup disk behaves like the Ubuntu 8.10 Live-CD. This is useful if you want to install Ubuntu on a computer that has no CD/DVD drive. When you create the USB startup disk, you can also specify that you want your USB system to be persistent between boots (i.e., it does not lose your settings, documents, etc.) - that way you get a fully usable OS that you can carry around in your pocket.
I do not issue any guarantee that this will work for you!
1 Creating The USB Startup Disk
Boot into your normal Ubuntu 8.10 system. After the desktop has started, plug in your USB flash drive and insert your Ubuntu 8.10 Live-CD into your CD drive (you can also create the startup disk from the Ubuntu 8.10 Live-CD .iso file - it's up to you which way you prefer). You should see their icons on the desktop. Then go to System > Administration > Create a USB startup disk...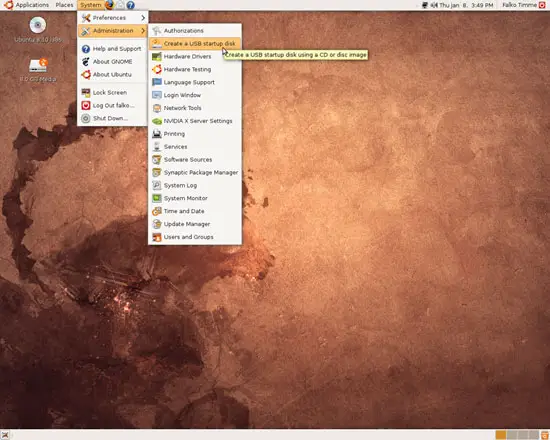 ... and type in your password: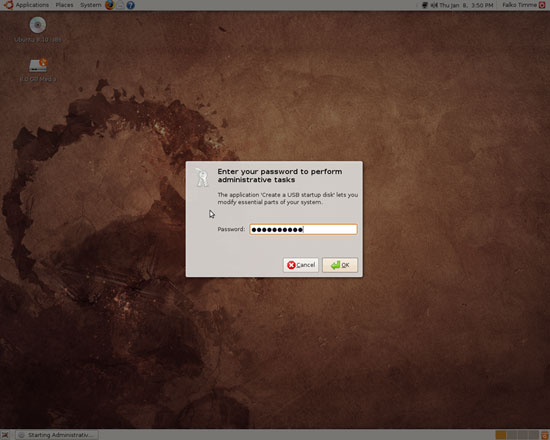 The Make USB Startup Disk tool starts. It should make the right choices for the source CD and the target USB drive automatically (if you want to use the Ubuntu 8.10 .iso file, click on Other... and select it from your file system). If you just want to create a USB startup disk that you need for installing Ubuntu 8.10 on systems without a CD/DVD drive, select Discarded on shutdown, unless you save them elsewhere - the startup disk will then behave like the Live-CD, i.e., it will lose all settings and documents between reboots. If you want to have a "full" OS that saves your changes between reboots and that you can carry around in your pocket, select Stored in reserved extra space and specify how much space on your USB flash drive should be reserved for your documents and settings. Click on Make Startup Disk afterwards: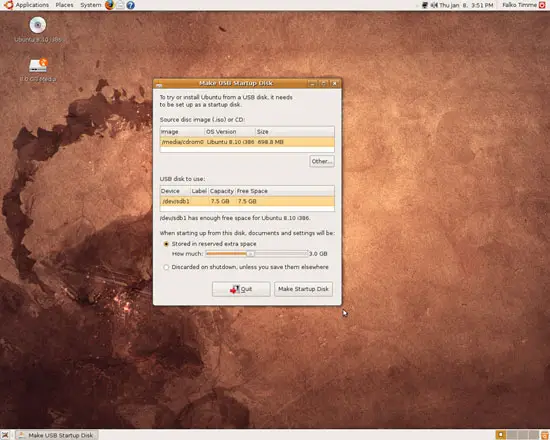 The USB startup disk is now being created. This can take a few minutes: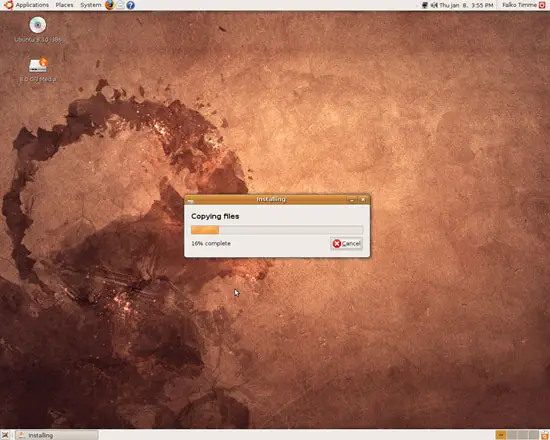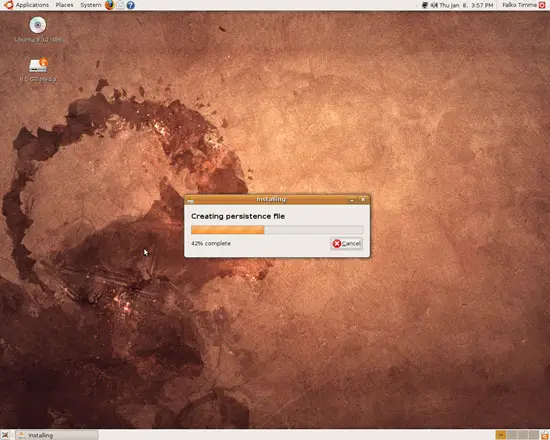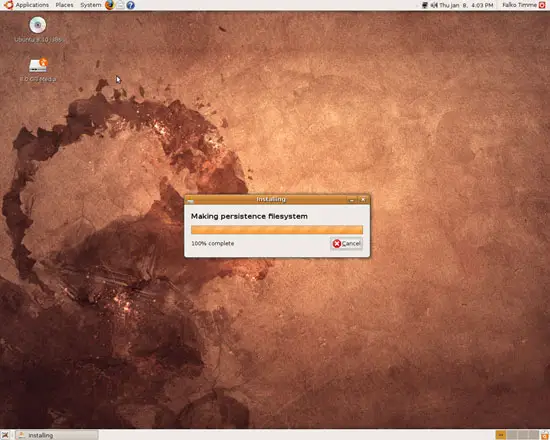 Click on Quit to finish the process: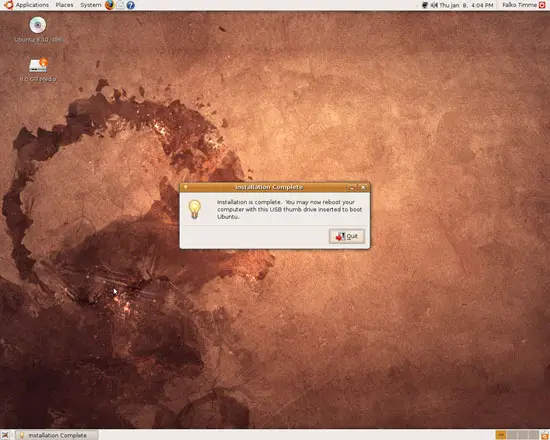 That's it already!
2 Booting From The USB Flash Drive
You can now plug your USB flash drive into any other computer and start it. Make sure you enter its BIOS to check if booting from USB is enabled and that your USB device is the first device in the boot order.
When the system boots from the USB flash drive, it behaves exactly as if you would boot from the Ubuntu 8.10 Live-CD - first you have to select your language: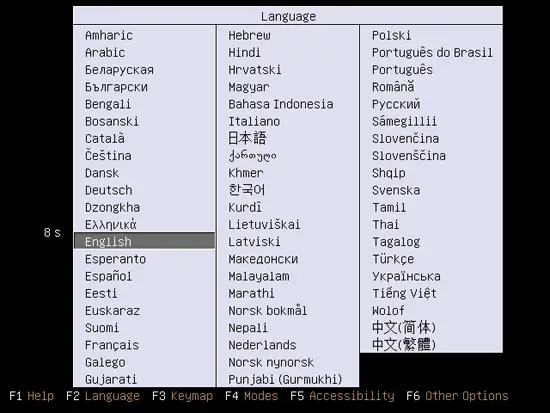 In the boot menu, select Try Ubuntu without any change to your computer (if you want to install Ubuntu on the system, you can also directly select Install Ubuntu):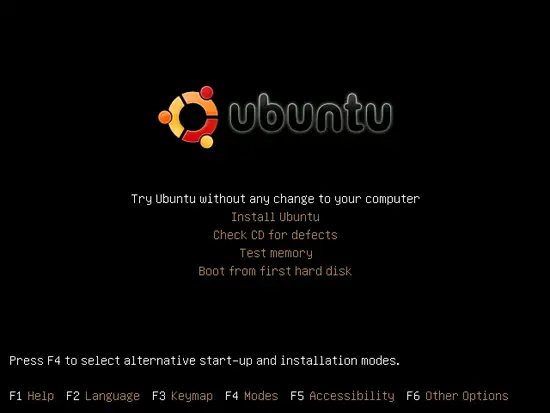 This is how the desktop looks. If you want to install Ubuntu to the hard drive, click on the Install icon and follow the installation wizard. If you have chosen to make the startup disk persistent between reboots, you can now use the system like a normal desktop (i.e., it won't lose your documents and settings).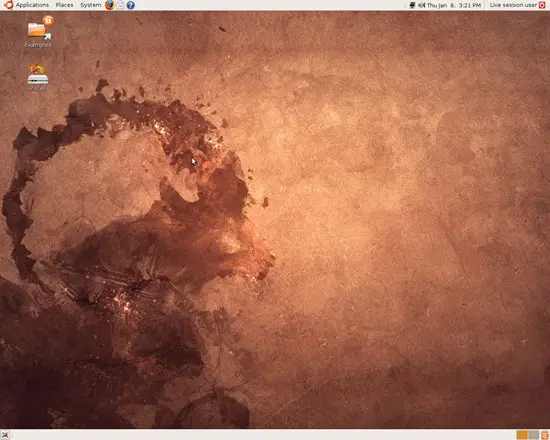 3 Links