Installing SugarCRM Community Edition On Debian Lenny - Page 2
Next fill in a password for the SugarCRM admin user (username is admin):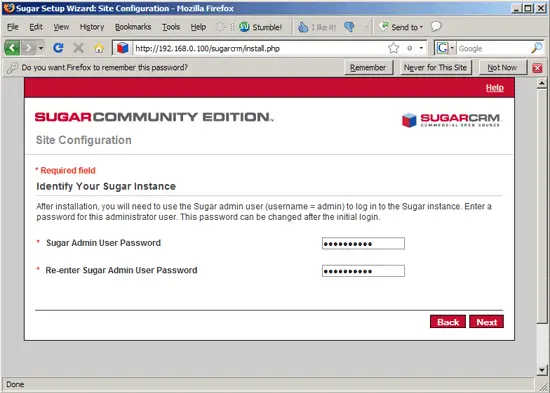 Select your locale and currency settings: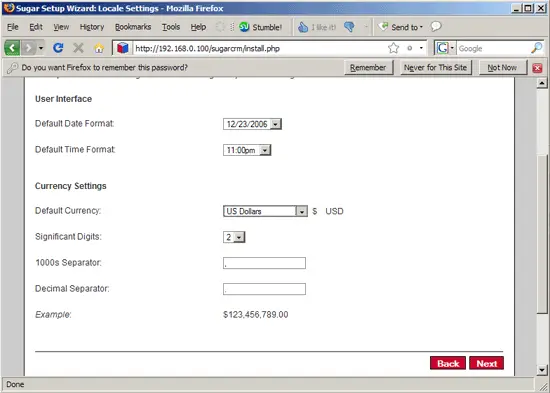 You should now see a summary of your selected options. If everything's ok, click on Install: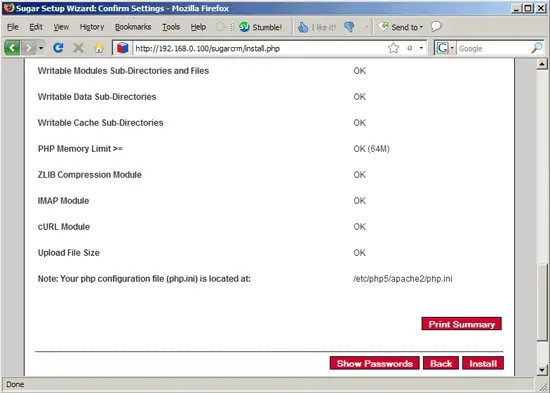 SugarCRM is now being installed. Click on Next afterwards: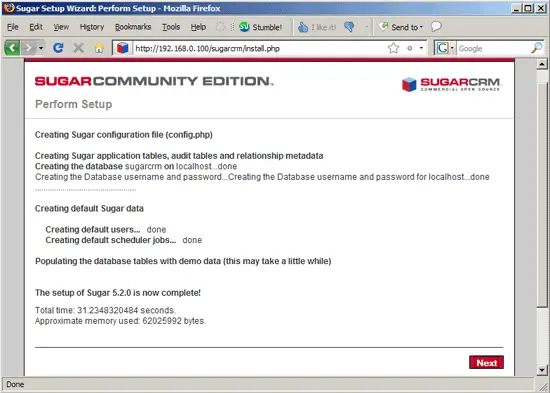 If you want you can now register to receive newsletters - this is optional: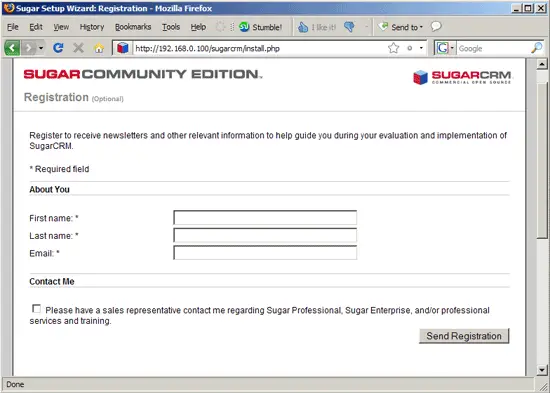 You should now see the SugarCRM login screen. Fill in admin as the username and the password you specified in the setup wizard: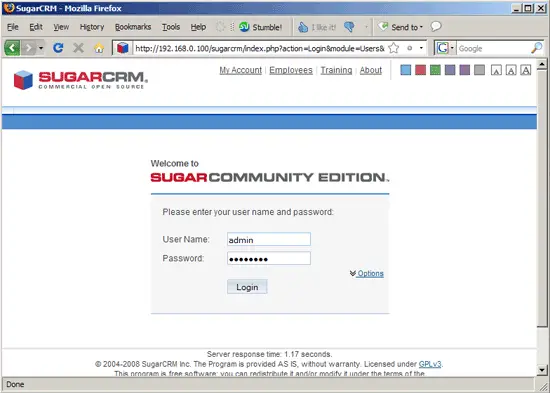 After the first login, you are asked to select your time zone. Select the right one and click on Save: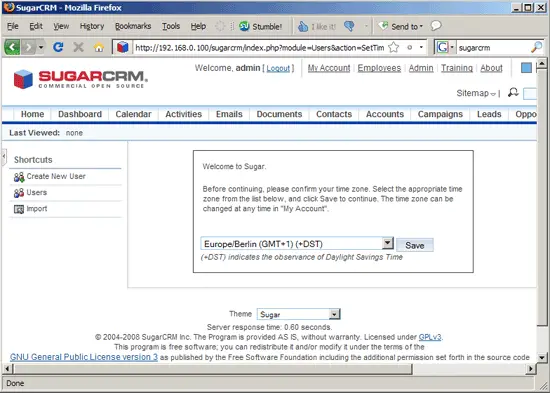 This is how sugarCRM looks: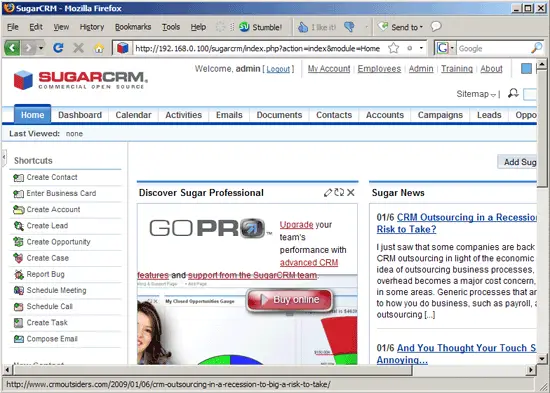 A user guide for your SugarCRM version can be found on http://www.sugarforge.org/frs/?group_id=6.
5 Links