How To Install ownCloud 7 On Ubuntu 14.04 - Page 2
5 Mounting the ownCloud 7 share on Windows 7
We can access the data from ownCloud 7 server on a window machine also. There are many methods to this, you can check this link for them. I will explain two of them: Directory synchronisation with the ownCloud client and mounting the webdav share with Cyberduck.
5.1 Sync a local Directory with the ownCloud Windows client
Simply install the client and it will work for you.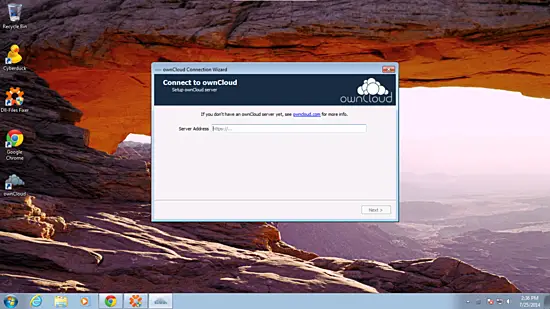 Enter the details http://192.168.0.100/owncloud: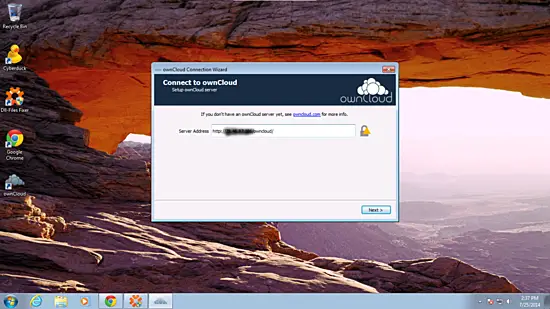 Again give your credentials(  user=owncloud and password=database_password) which we have settup while installing the ownCloud 7 and the window will appear: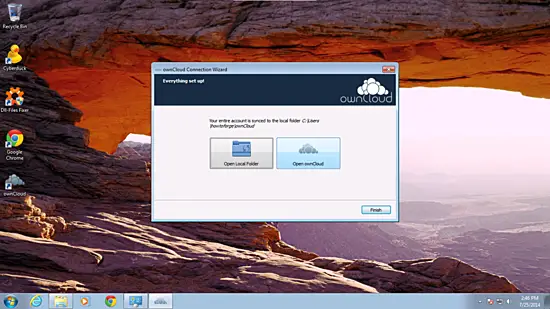 You can open the local folder to access the files locally.
5.2 Mount a ownCloud share with Cyberduck ver 4.5
There is another method to access the ownCloud 7 server. I will be using Cyberduck for that. For this you need to install it from this URL.
Download the installer and install it simply by doing next --next.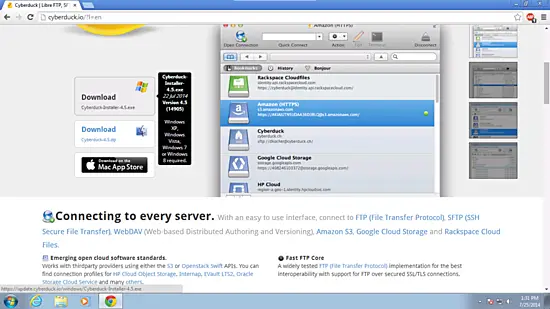 Cyberduck has a very nice user interface.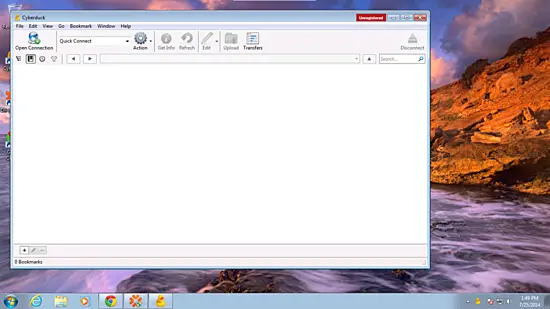 Enter the credentials & connect 192.168.0.100/owncloud/remote.php/webdav with user=owncloud and password=database_password:
Give the credentials and it will connect.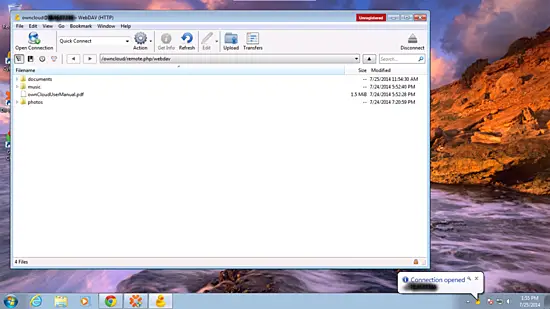 6 Links