How To Do A CentOS 6.0 Network Installation (Over HTTP)

Follow me on Twitter
CentOS 6.0 is based on the upstream release EL 6.0 and includes packages from all variants. All upstream repositories have been combined into one, to make it easier for end users to work with.
CentOS 6.0 Network Installation (CentOS 6.0 NetInstall) is basically installing from a very small downloaded ISO image which downloads the needed files to complete the full operating system installation on-the-fly. This tutorial shows the process of installing CentOS 6.0 using the HTTP NetInstall method. This method is much faster for basic systems since you don't have to download ISO files or one huge DVD based ISO just to get started. If you are installing many systems you may want to look into the stand-alone DVD as it will save time in the end.
Goals
This tutorial shows how you can install a fresh copy of CentOS 6.0 by using network installation method. I do not issue any guarantee that this will work for you!
Download CentOS 6.0 Net Install (NetInstall) Image
Select mirror here:
Burn Image to CD and Boot Computer Using CentOS 6.0 Installation CD
Check CentOS image MD5 sum and burn image to CD with your favorite CD burner. And boot computer using CentOS Installation CD.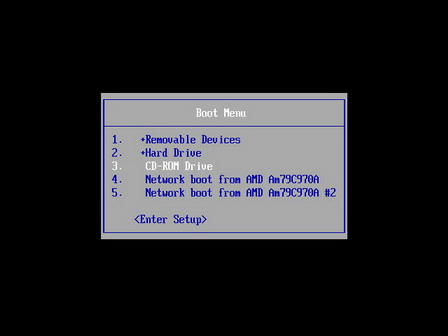 Install The Base System
Boot from your CentOS 6.0 CD. Select "Install or Upgrade an existing system" and press enter at the boot prompt: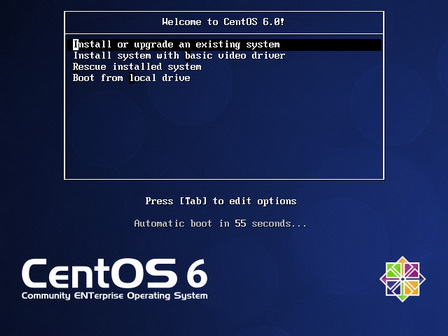 It can take a long time to test the installation media so we skip this test here:
Select URL as a installation method.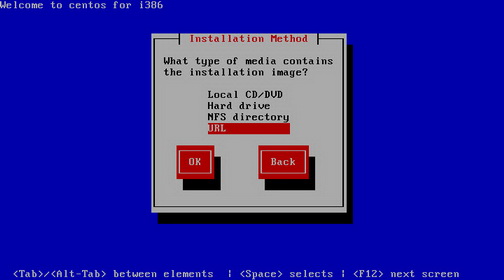 If you have multiple network devices on this system, you have to specify which network device is connected to Internet.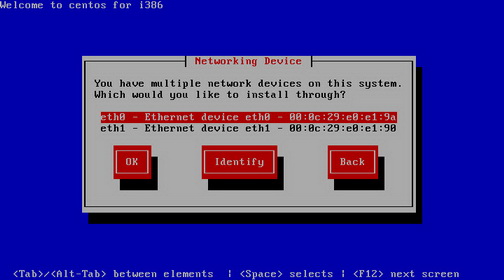 Configure your TCP/IP setting according to your Internet connection setting.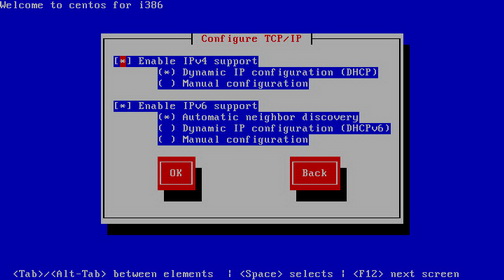 Enter http://mirrors.kernel.org/centos/6.0/os/i386 as CentOS installation URL. You can select other mirrors, which are geographically close to you. If you are using a proxy server then you have to enter your proxy URL and username/password.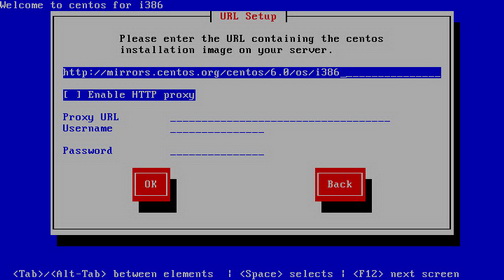 The process of retrieving the image files starts now. So be patient!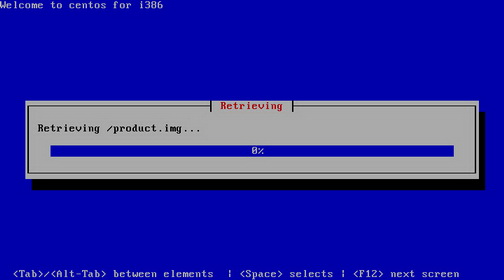 Still have to wait!!!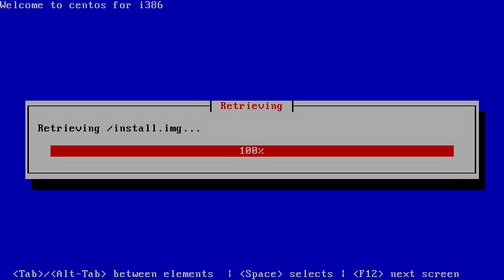 Congratulations! Welcome screen appears. Select OK:
Choose your language next: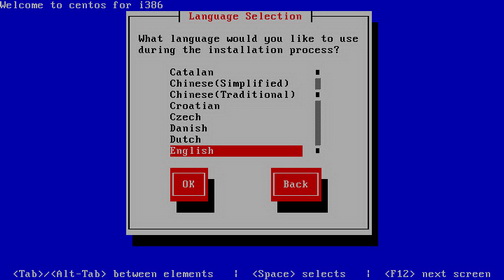 Select your keyboard layout: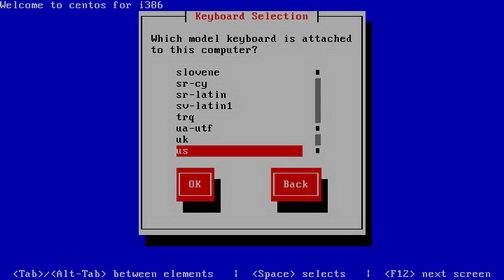 Choose your time zone: