Installing SugarCRM OpenSource Edition On Debian 4.0 (Etch) - Page 2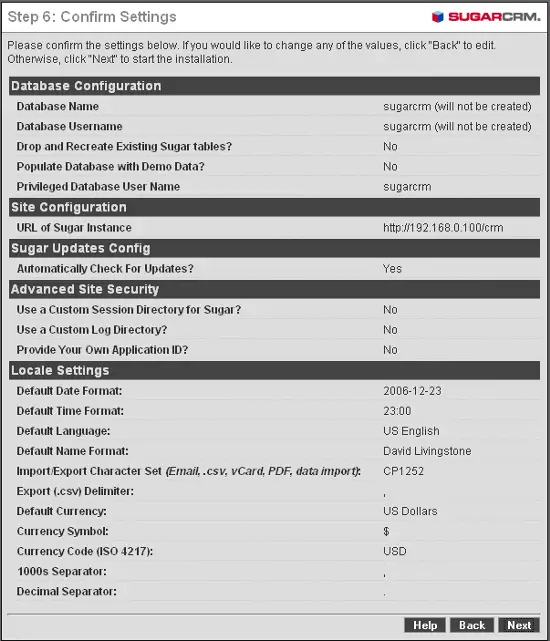 Confirm your settings.
SugarCRM creates now the database tables. The installer prompts you now to enter your sugarcrm.com login data. As I do not have a login, I skip the step by choosing Next.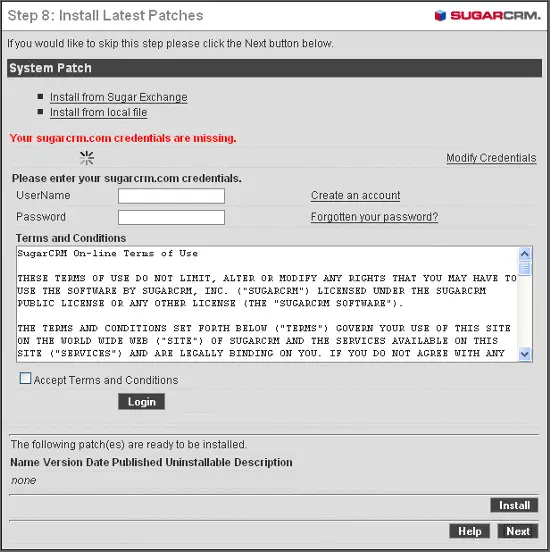 I do not want to install additional language packs or register on SugarCRM.com, so I choose Next.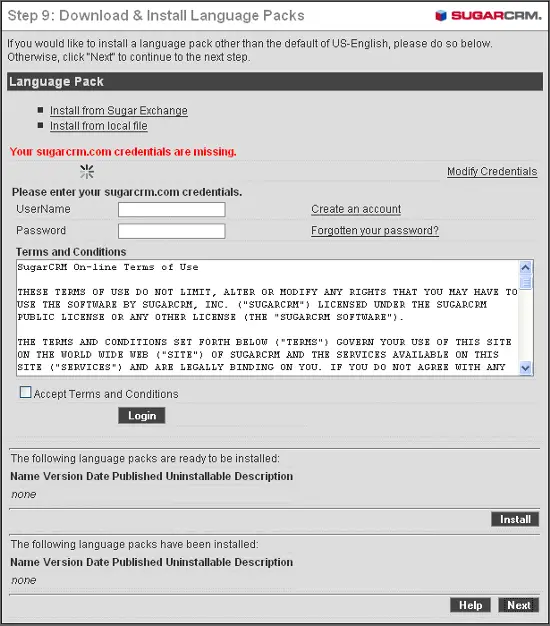 You may now register your copy of SugarCRM. I choose to not register and selected Finish instead.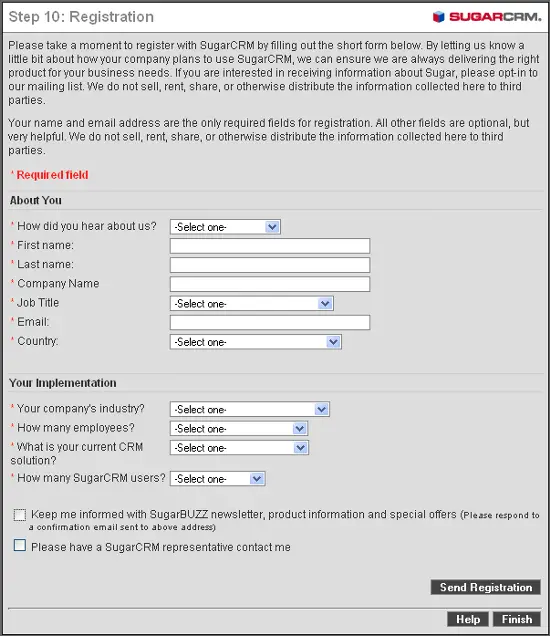 The installation is now finished and the login screen appears. You can login with the username admin and the password you chose above. If you use the VMware image of this tutorial, the password is howtoforge.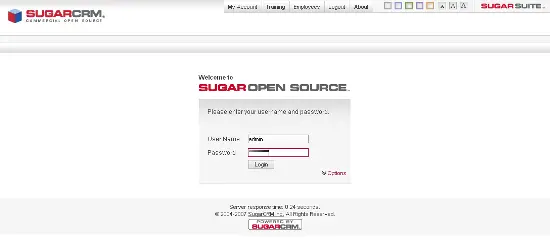 Next a few screenshots of the SugarCRM UI: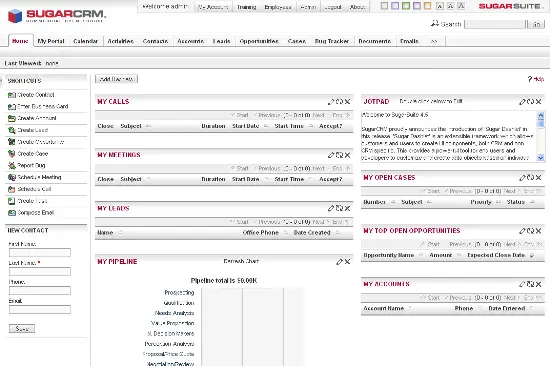 Home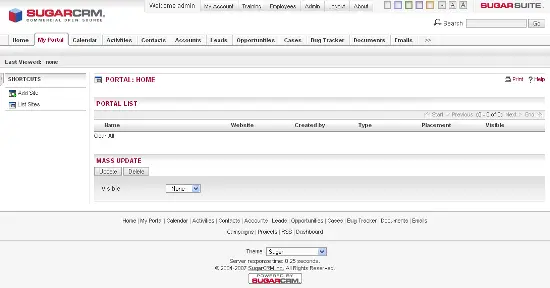 My Portal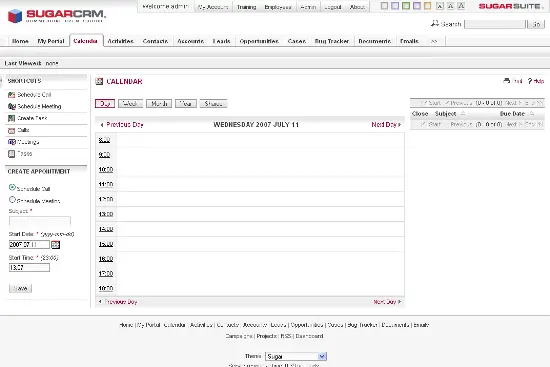 Calendar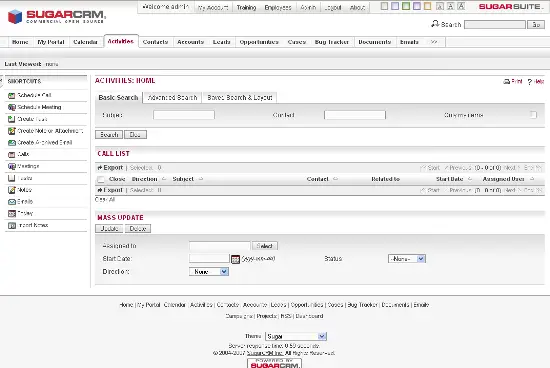 Activities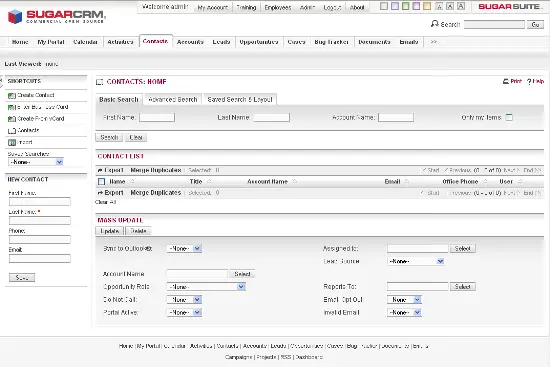 Contacts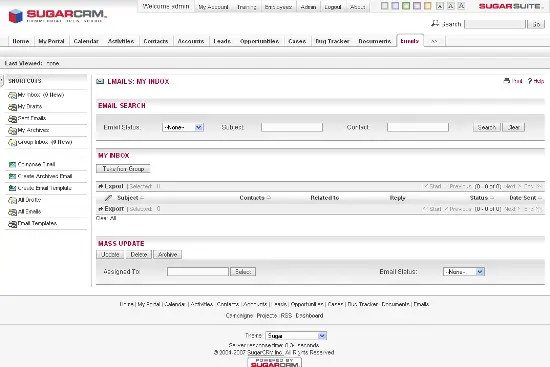 Email