Creating A Bootable Ubuntu USB Thumbdrive From Windows With uSbuntu Live Creator
Version 1.0
Author: Falko Timme

uSbuntu Live Creator is a free software for Windows that allows you to create a bootable USB stick with Ubuntu 8.10 on it. This software also offers a new option for virtualization to run Ubuntu directly into Windows and without any setup or installation - this is done by using a portable version of VirtualBox. uSbuntu Live Creator not only supports Ubuntu 8.10, but also Kubuntu 8.10 and Xubuntu 8.10.
I do not issue any guarantee that this will work for you!
Download uSbuntu Live Creator from http://www.slym.fr/?p=113: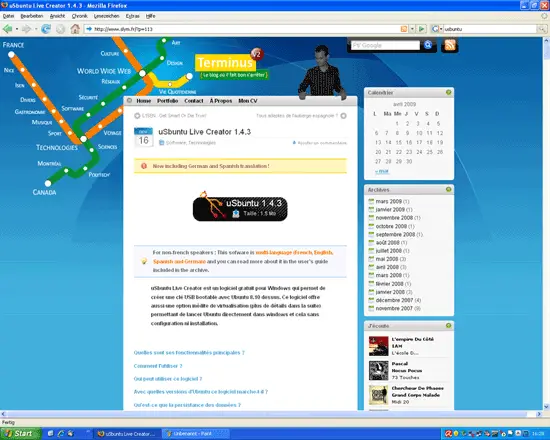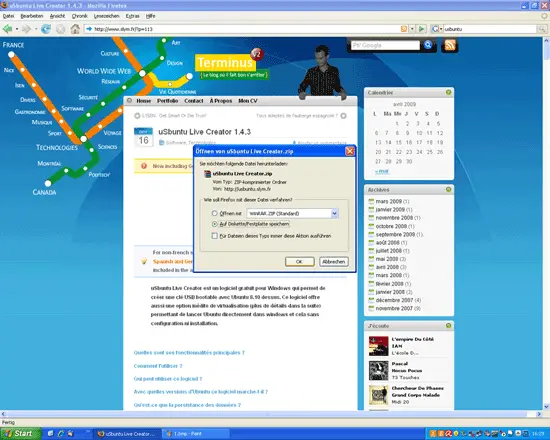 Use your favourite decompression tool (e.g. WinZIP, WinRAR, etc.) to unpack the zip file that you've just downloaded:

This will create a folder called uSbuntu Live Creator:

In that folder, you will find a Windows executable called uSbuntu Live Creator.exe. Double-click that file to start uSbuntu Live Creator: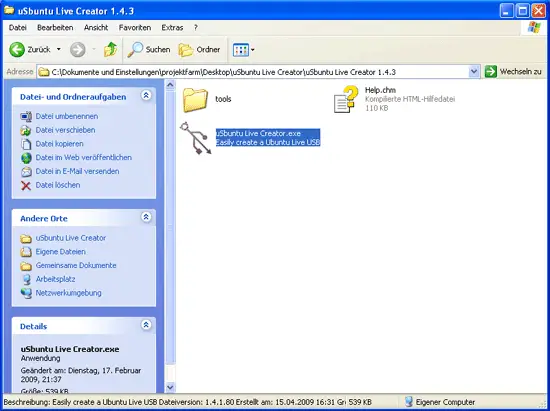 This is how the tool looks: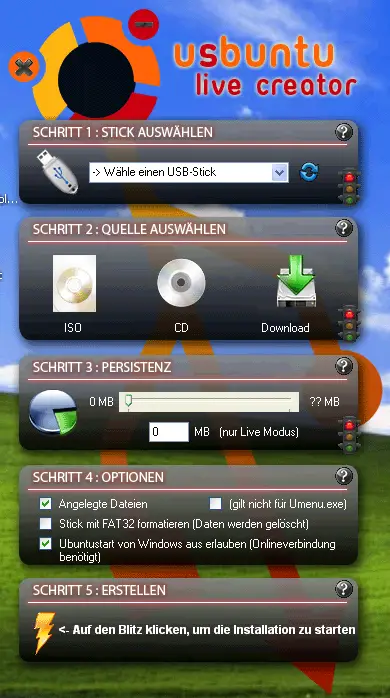 Now select the USB thumb drive on which you want to put the Ubuntu live system (if you've plugged your USB thumb drive into your computer only after you've started uSbuntu Live Creator, click on the refresh icon to make the thumb drive available). In step 2, select the source medium for the Ubuntu 8.10 live system (e.g. an Ubuntu 8.10 ISO file or an Ubuntu 8.10 CD). In step 3, you can reserve some space on the thumb drive for persistent files so that your changes that you make on the Ubuntu 8.10 live system won't be lost when you shut down the live system. In step 4, you can change some options, but normally the default ones are ok. Afterwards, click the thunder icon to start the installation to the thumb drive: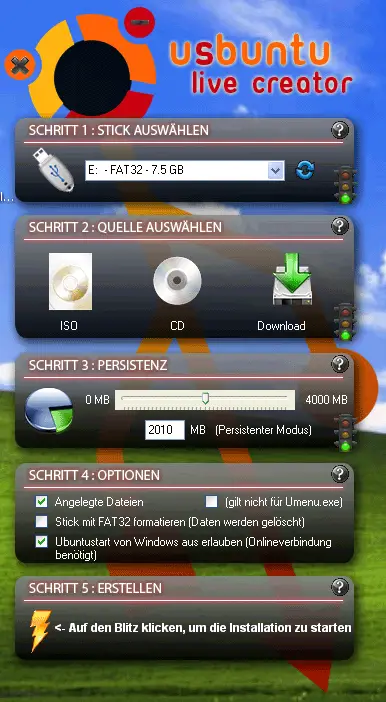 The installation can take a few minutes: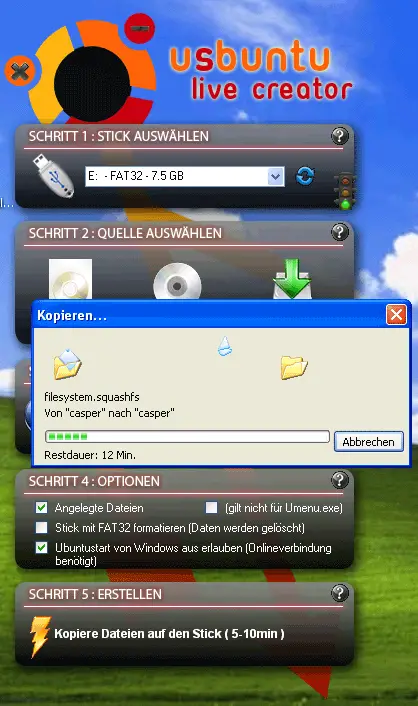 Afterwards, you will see a message (in step 5) that the uSbuntu thumb drive has successfully been created: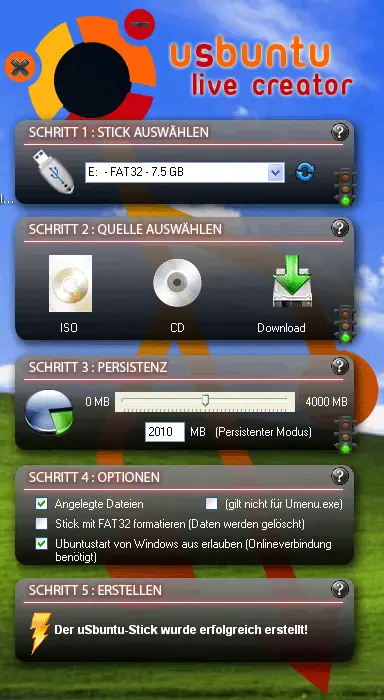 You can now either boot from the uSbuntu USB thumb drive (make sure that the BIOS is configured to boot from USB!), but you can also start Ubuntu directly from the Windows desktop (thanks to a portable version of VirtualBox). To start Ubuntu directly from Windows, open the Windows Explorer and go to your thumb drive. There's a folder called Portable-VirtualBox on it, and in that folder there's a Windows executable called Launch_usb.exe. Double-click that file...

... and after a few moments you should see Ubuntu running as a virtual machine inside VirtualBox: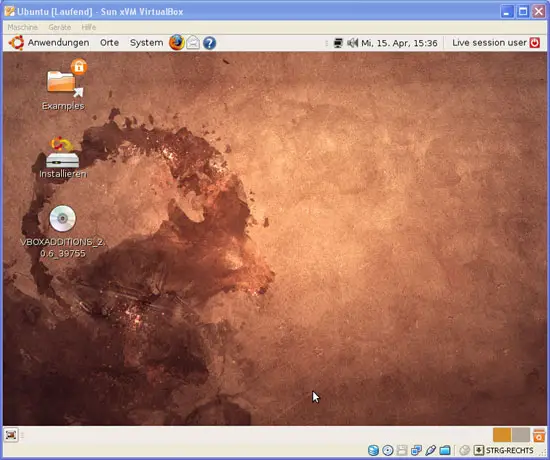 Links