Enabling Compiz Fusion On An Ubuntu 8.04 LTS Desktop (ATI Mobility Radeon 9200)
Version 1.0
Author: Falko Timme

This tutorial shows how you can enable Compiz Fusion on an Ubuntu 8.04 LTS (Hardy Heron) desktop (the system must have a 3D-capable graphics card - I'm using an ATI Mobility Radeon 9200 here). With Compiz Fusion you can use beautiful 3D effects like wobbly windows or a desktop cube on your desktop.
This document comes without warranty of any kind! I do not issue any guarantee that this will work for you!
1 Preliminary Note
I have tried this on my 4-year old HP Pavilion zt3000 notebook which has an ATI Mobility Radeon 9200 graphics card, and it works really good there. Ubuntu 8.04 automatically installs the right driver for my ATI graphics card. This is most probably not the case if you're using a newer ATI or Nvidia graphics card!
2 Installing Compiz Fusion
Open the Synaptic Package Manager (System > Administration > Synaptic Package Manager):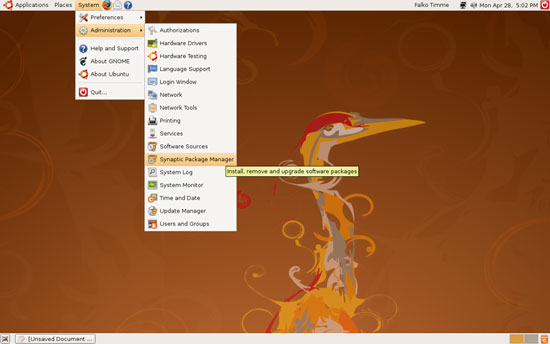 Type in your password: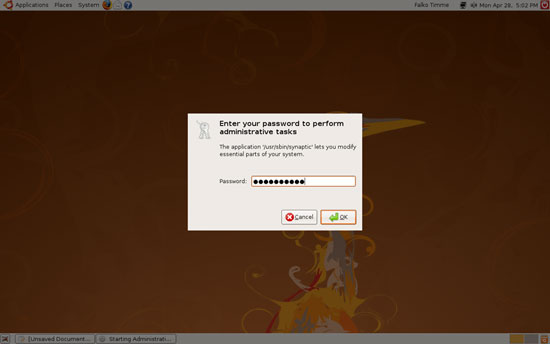 You can use the search function to find the packages we need. These are:
compizconfig-settings-manager
emerald
fusion-icon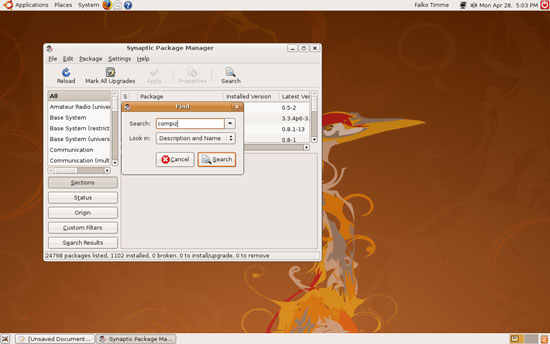 Click on the checkbox to the left of the three packages and select Mark for Installation: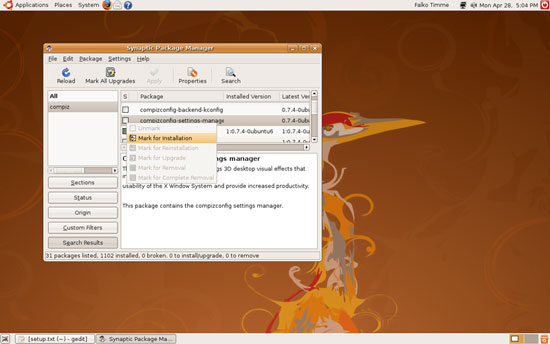 If a package has dependencies, accept these dependencies by clicking on the Mark button: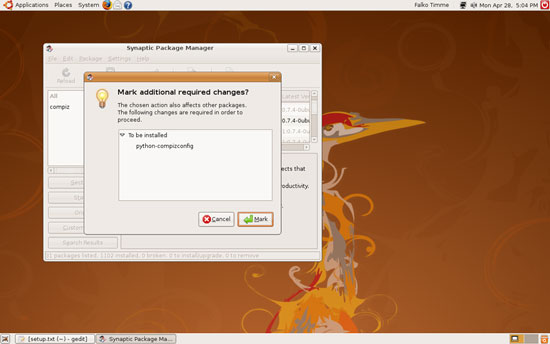 Next, click on the Apply button. A new window opens where you must click on Apply again to confirm your selection: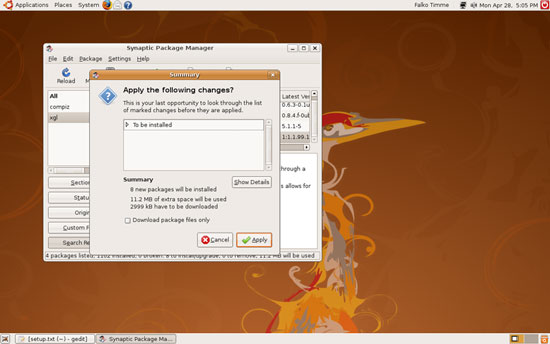 Afterwards, the packages are being downloaded and installed: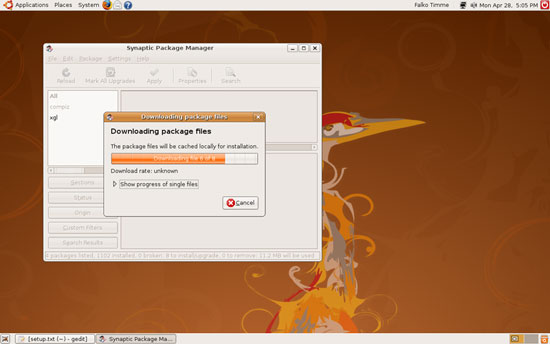 After all packages have been installed, you can close the Synaptic Package Manager: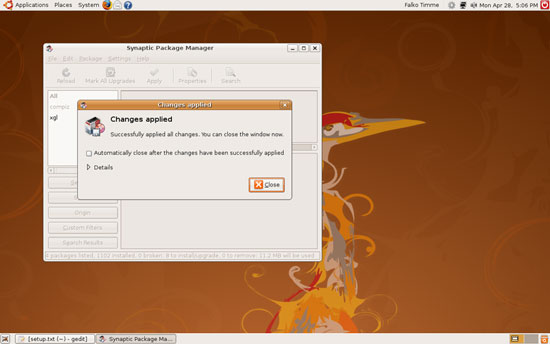 3 Configuring Compiz Fusion
You can use the CompizConfig Settings Manager to configure Compiz Fusion's behaviour (for example, you can specify what desktop effects you'd like to use). Go to System > Preferences > Advanced Desktop Effects Settings: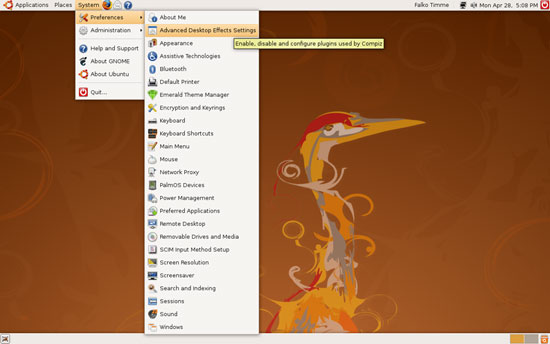 This is how the CompizConfig Settings Manager looks: