Boot Linux Over HTTP With netboot.me - Page 2
2 Booting From netboot.me
Now insert your netboot.me medium (USB stick, CD, floppy) into the computer that you want to boot from netboot.me, and make sure that the netboot.me medium is the first boot device in the computer's BIOS!
This is how the netboot.me boot menu looks: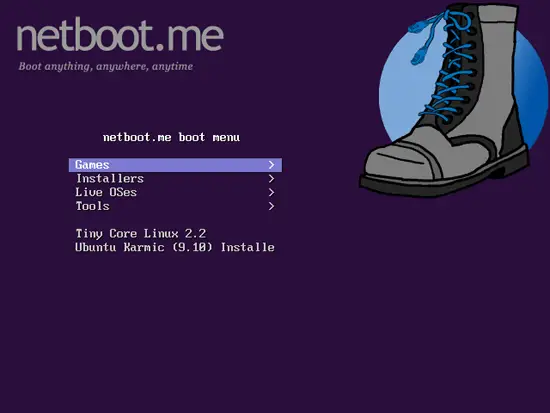 To install a Linux distribution on the hard drive, go to Installers...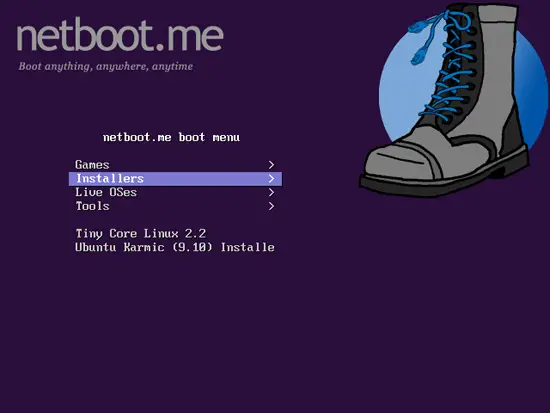 ... and then Linux: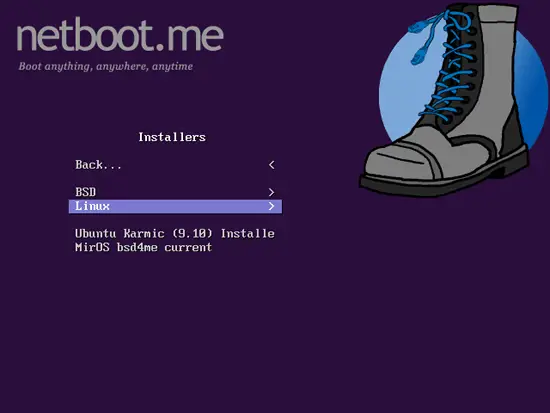 The following distributions are currently available for installation: Debian, Fedora, OpenSUSE, and Ubuntu. In this case, I select Ubuntu...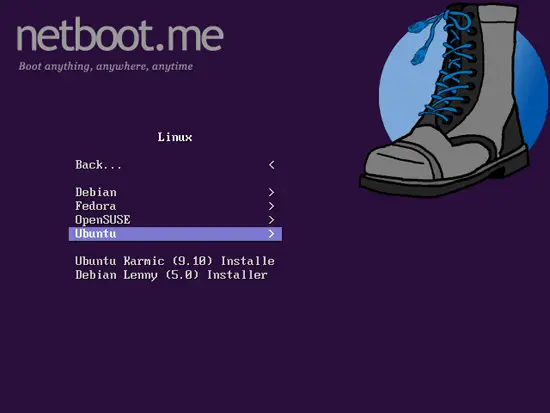 ... and select the Ubuntu version that I want to install (make sure you select the right architecture for your computer (x86 or amd64)):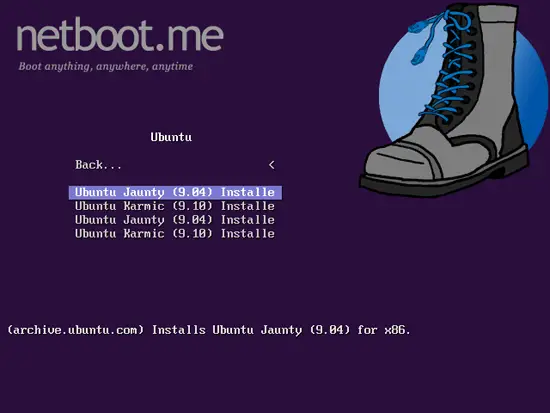 netboot.me will now download everything that's needed to start the Ubuntu installer from the Internet. This can take a few minutes, so please be patient. After the download has finished, the normal Ubuntu installer will start:
netboot.me also has a menu item Live OSes, ...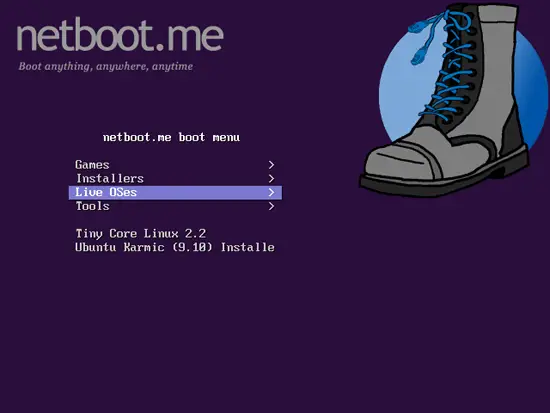 ... but it doesn't contain known Live distributions like Ubuntu or Fedora, but only rather unknown distributions like Tiny Core Linux and Micro Core Linux - probably not what you're looking for: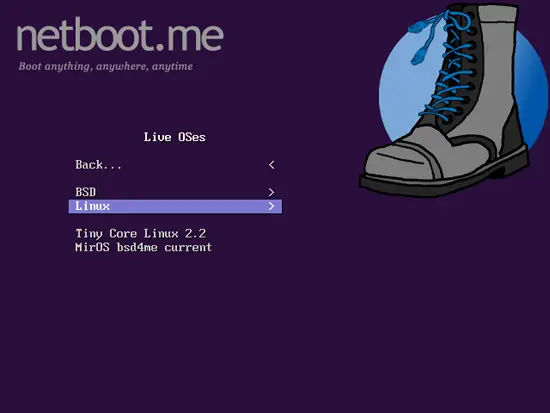 3 Links