VMware Server 2.0.2-x On Ubuntu Server 10.04 With VMware Remote Console Plug-in - Page 2
Step three: Create virtual machines
On the client box, go to http://www.google.com/chrome/?hl=en, choose the right one, then download and install Chrome.
Open Chrome. Type https://192.168.1.75:8333/ui/# (make sure you use the correct IP address!), then hit ENTER... Click Proceed anyway: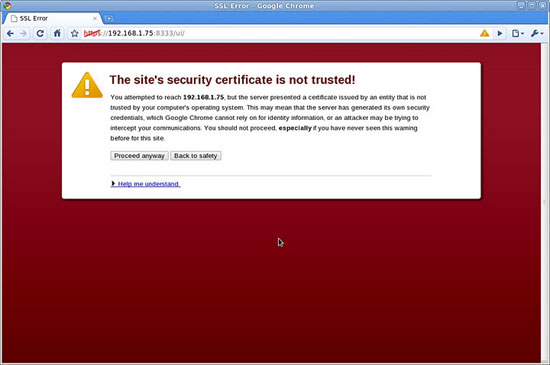 Login name: root
Password: 111111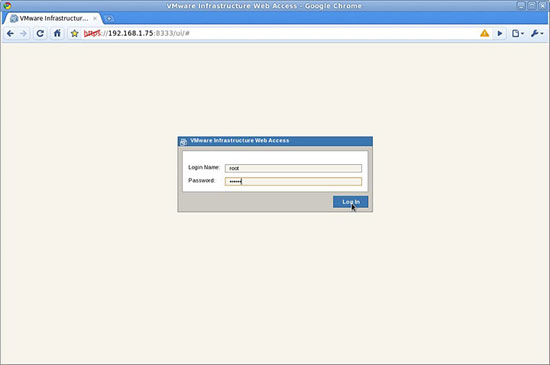 Then follow my pictures to create a virtual machine (look at the mouse pointer):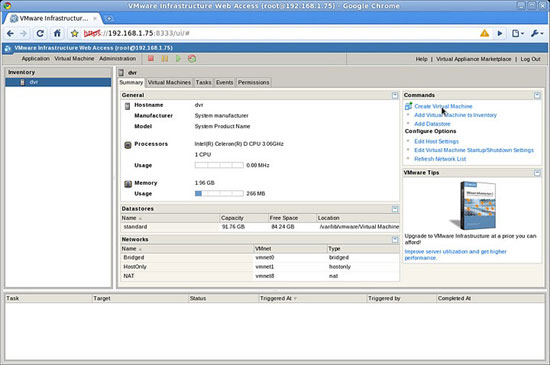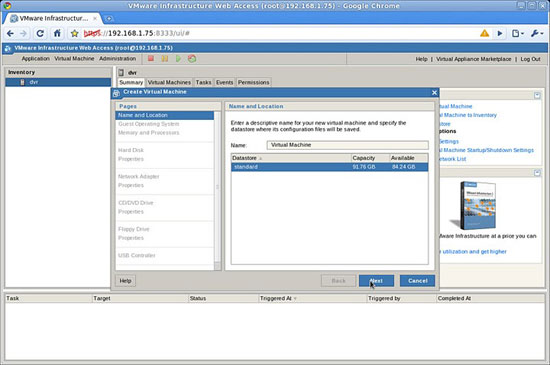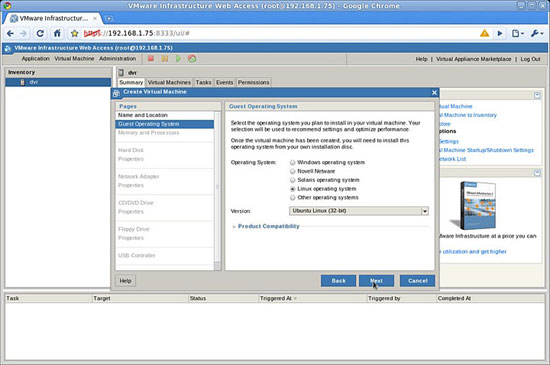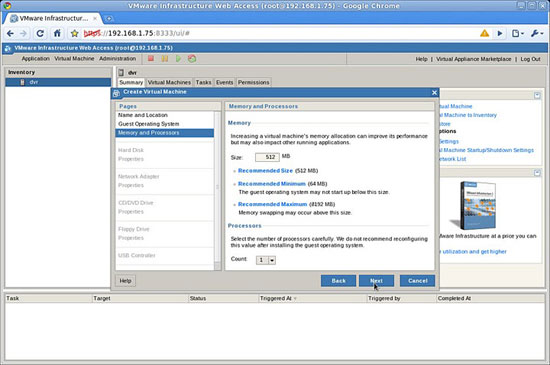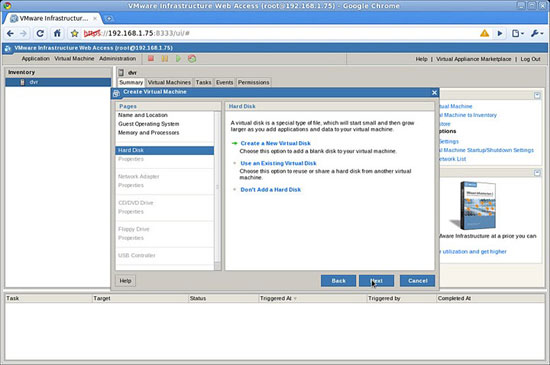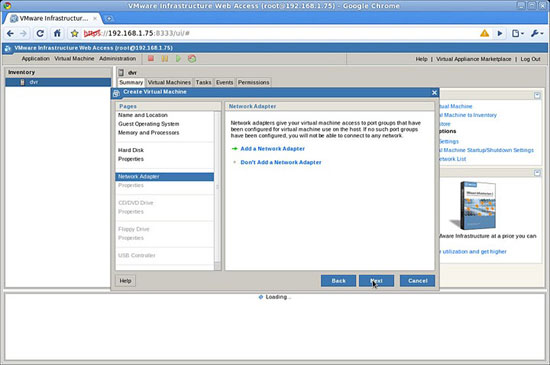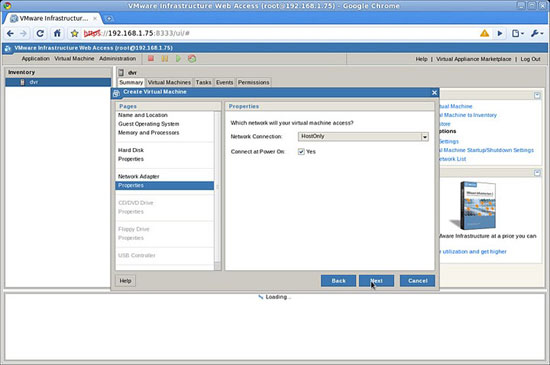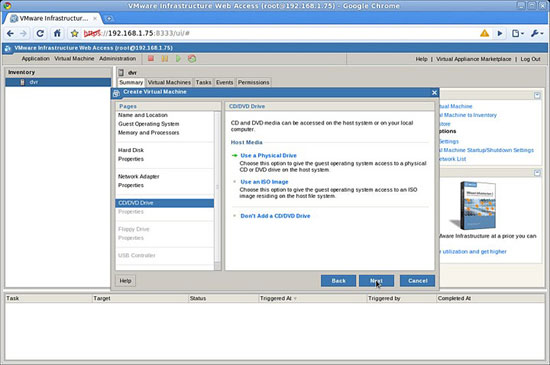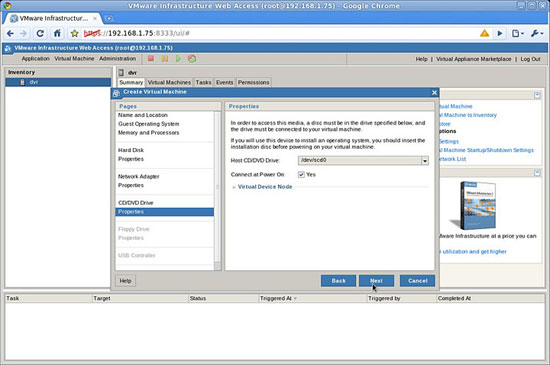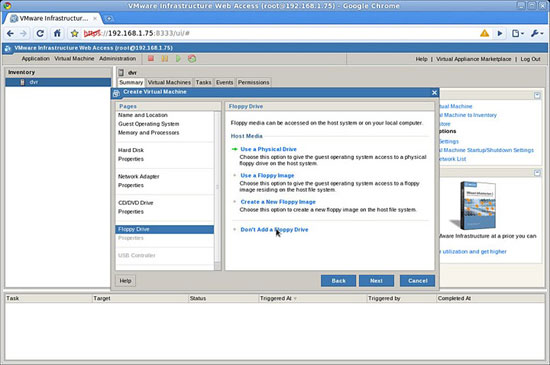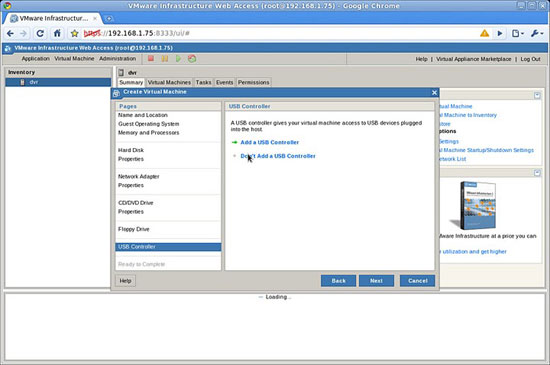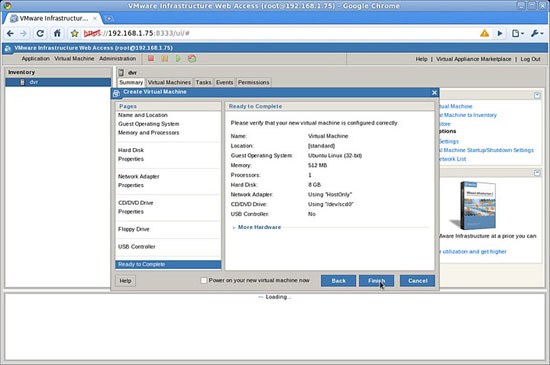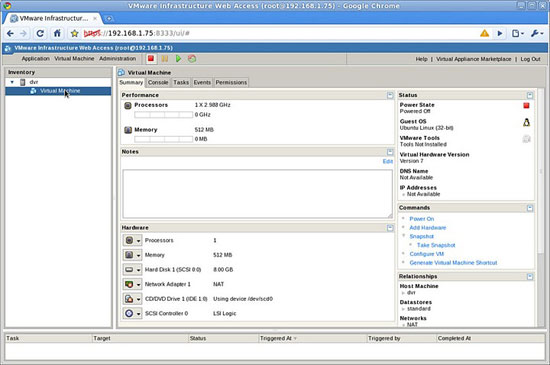 It might happens that VMware kicks you out after some time. If this happens, refresh your browser and log in again to finish the creation of the virtual machine.