This tutorial exists for these OS versions
On this page
Upgrade Your Desktop From Fedora 8 To Fedora 9 With PreUpgrade
Version 1.0
Author: Oliver Meyer <o [dot] meyer [at] projektfarm [dot] de>

This document describes how to upgrade your desktop from Fedora 8 to Fedora 9 via PreUpgrade. PreUpgrade provides a frontend that allows the user to easily download all packages that are needed for the distribution upgrade, and then perform the distribution upgrade.
This howto is a practical guide without any warranty - it doesn't cover the theoretical backgrounds. There are many ways to set up such a system - this is the way I chose.
1 Graphics Card Driver
Fedora 9 comes with a pre-release of the upcoming xserver release 1.5 (Xorg 7.4). This pre-release is currently (when I was writing this howto) not supported by the proprietary NVIDIA and ATI drivers. So if you're using such a proprietary driver you have to deinstall it before you proceed.
Please note that you, if you need 3D support, should wait for the final Xorg 7.4 release. Shortly after the release there'll be proprietary drivers available.
2 System Update
First we have to apply the latest updates - use yum ...
yum -y update
... or your preferred yum-frontend. Please restart your system after the update process has finished.
3 Upgrade Part I
PreUpgrade is the new system to upgrade your system online. Only the needed packages to upgrade your system will be downloaded.
yum install preupgrade
Afterwards start it via command line.
preupgrade
This is the PreUpgrade wizard - click on "Forward".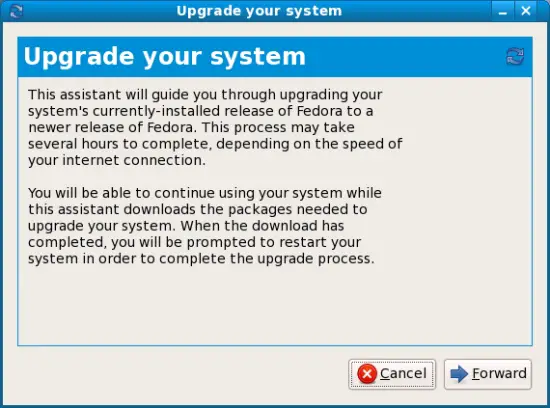 Fedora 9 is already pre-selected - click on "Apply".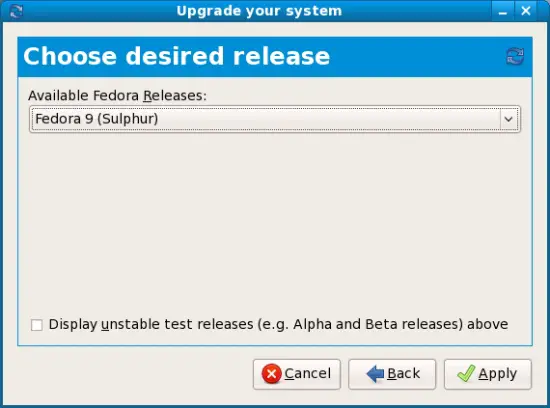 The needed information, packages and images are being downloaded.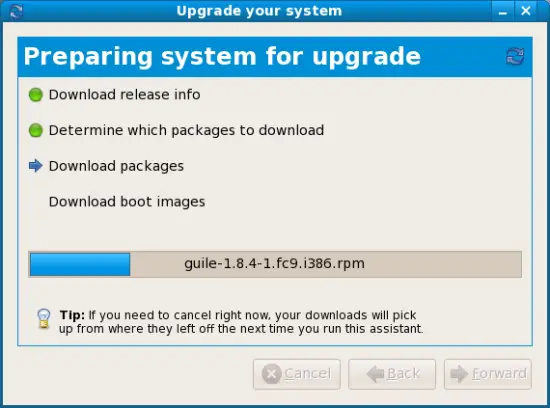 Click on "Reboot Now" to restart the system.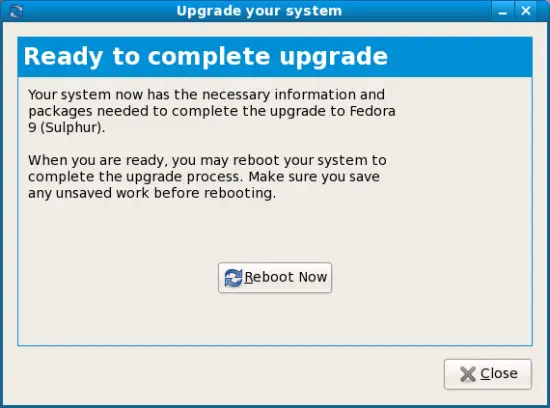 4 Upgrade Part II
The upgrade will be completed by Anaconda. Please note that this will take a while... the whole upgrade process from step two till the end took about five hours within my Fedora desktop on VMware Server. Click on "Next" to proceed with the wizard.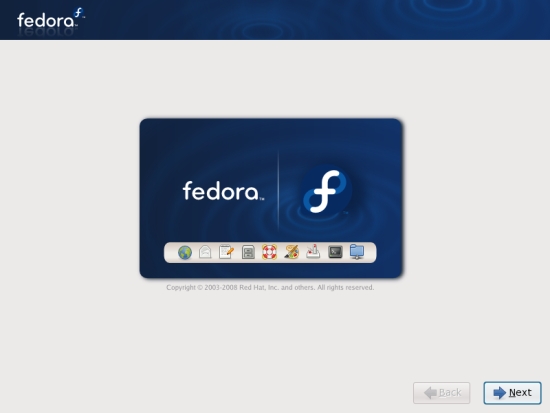 "Upgrade an existing installation" is already pre-selected - click on "Next" to proceed.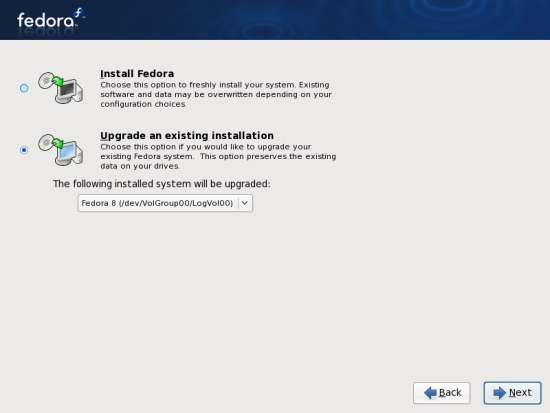 Here you should choose the recommended option "Update boot loader configuration". Click on "Next" to launch the upgrade.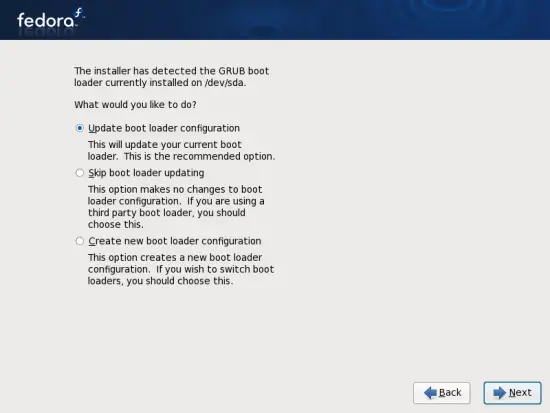 The upgrade is being accomplished.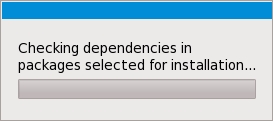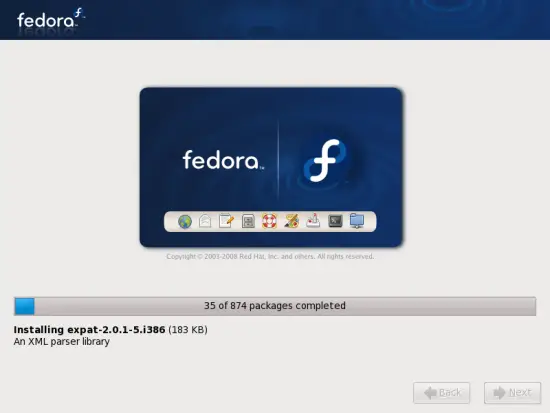 Finished - click on "Reboot". If all went well the system will boot into your new system.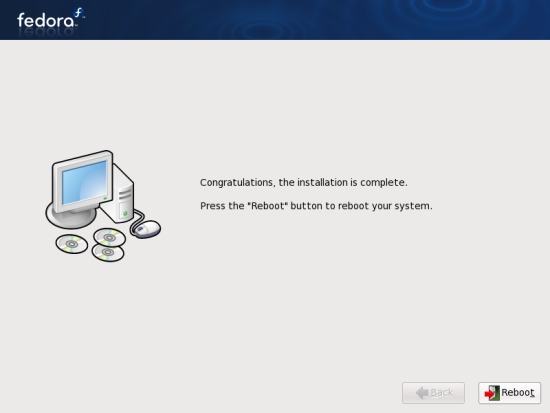 5 Livna
If you used the livna repository on Fedora 8, update the livna-release-rpm to the new version and update the packages.
rpm -Uhv http://rpm.livna.org/livna-release-9.rpm && yum -y update
6 Links