Setting Up PHPlist (Open-Source Newsletter Manager) - Page 2
4.4 Installation
At this point we're ready for the installation. Open http://%vhost_domain%/lists/admin (e.g.: http://www.example.com/lists/admin) within your preferred browser. Click on "initialise database" to create the needed database structure.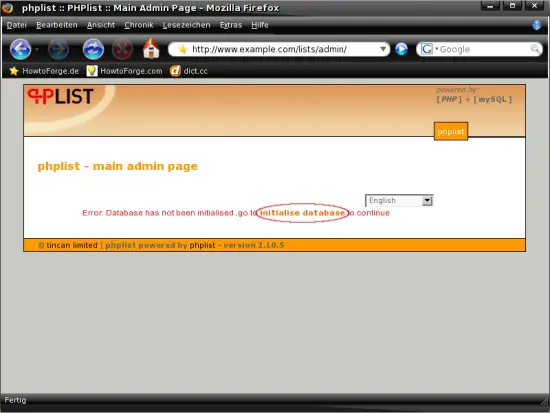 The database structure is being created.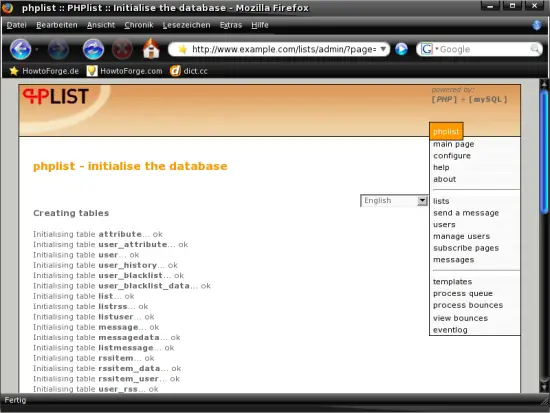 At the end of the page click on "phplist setup" to proceed with the setup.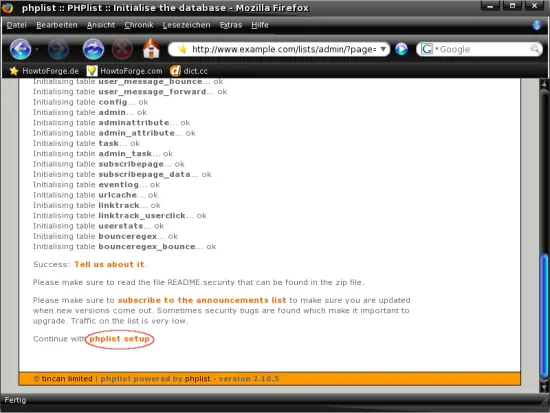 Log in with the username "admin" and the password "phplist".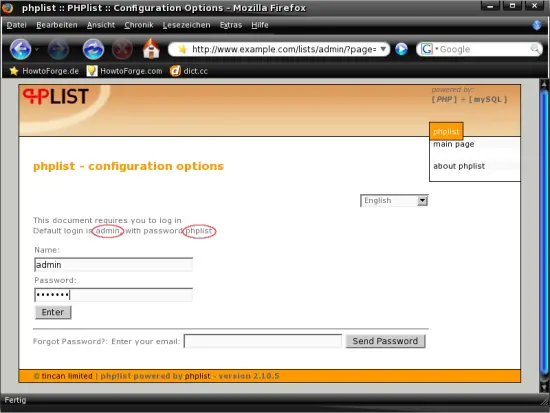 This is the checklist that we have to work off. First we should change the admin password - so click on "go there" next to the corresponding line.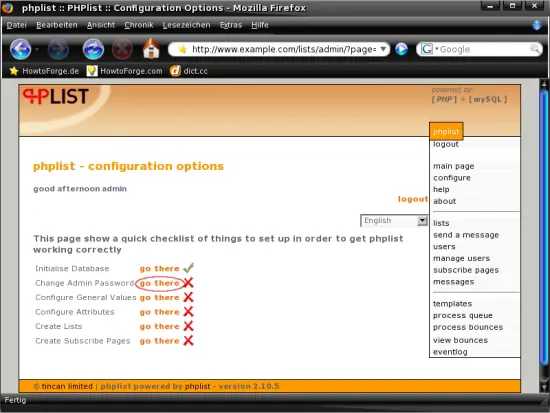 Enter an email address and choose a new password. Afterwards click on "Save Changes" to apply the settings.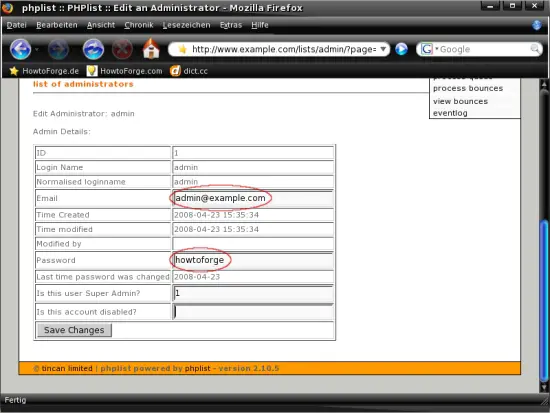 You'll get a notice that the settings have been saved.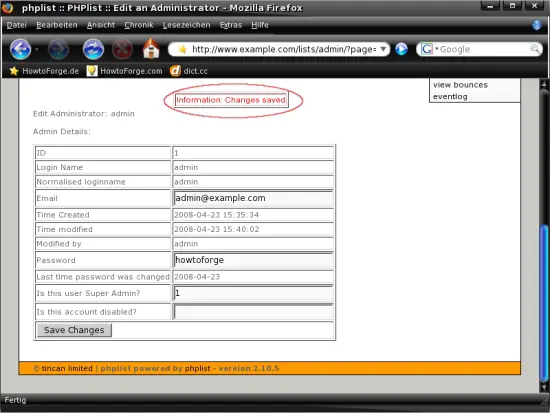 Now click on "main page" in the menu on the right side and after that on "setup" in the section "System Functions".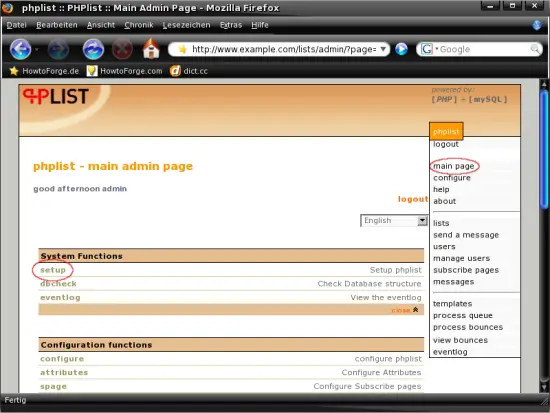 The remaining points of the checklist require individual, extensive configuration. Please have a look at the documentation if you have problems with the configuration and to find out how to use phplist.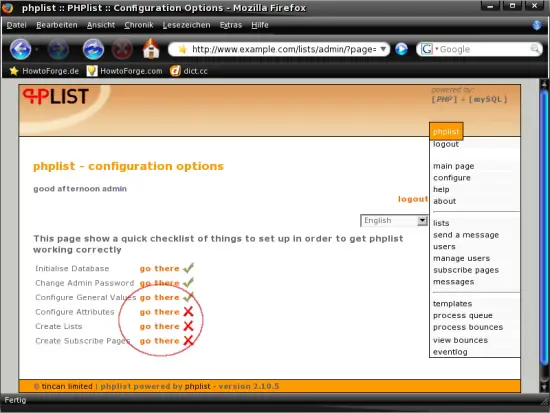 5 Links