Set Up Ubuntu Server With EHCP (LAMP, DNS, FTP, Mail) - Page 3
4. Use EHCP
Open a web browser (firefox, internet explorer etc.) on your desktop computer and enter the server's IP in the address field. You should see a page with a link to your ehcp control panel. Click that link and you should see something like: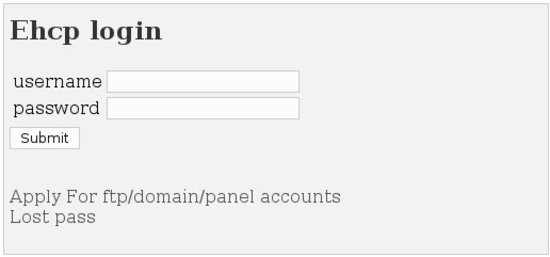 Your username is "admin" and the password is the one you chose when you installed ehcp.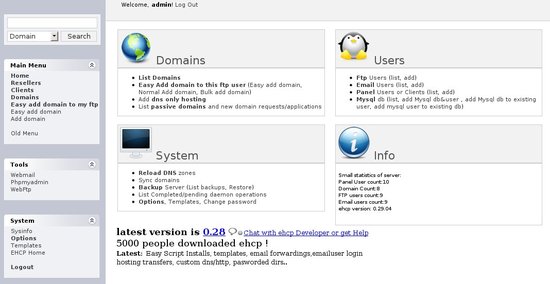 You can see more screenshots here.